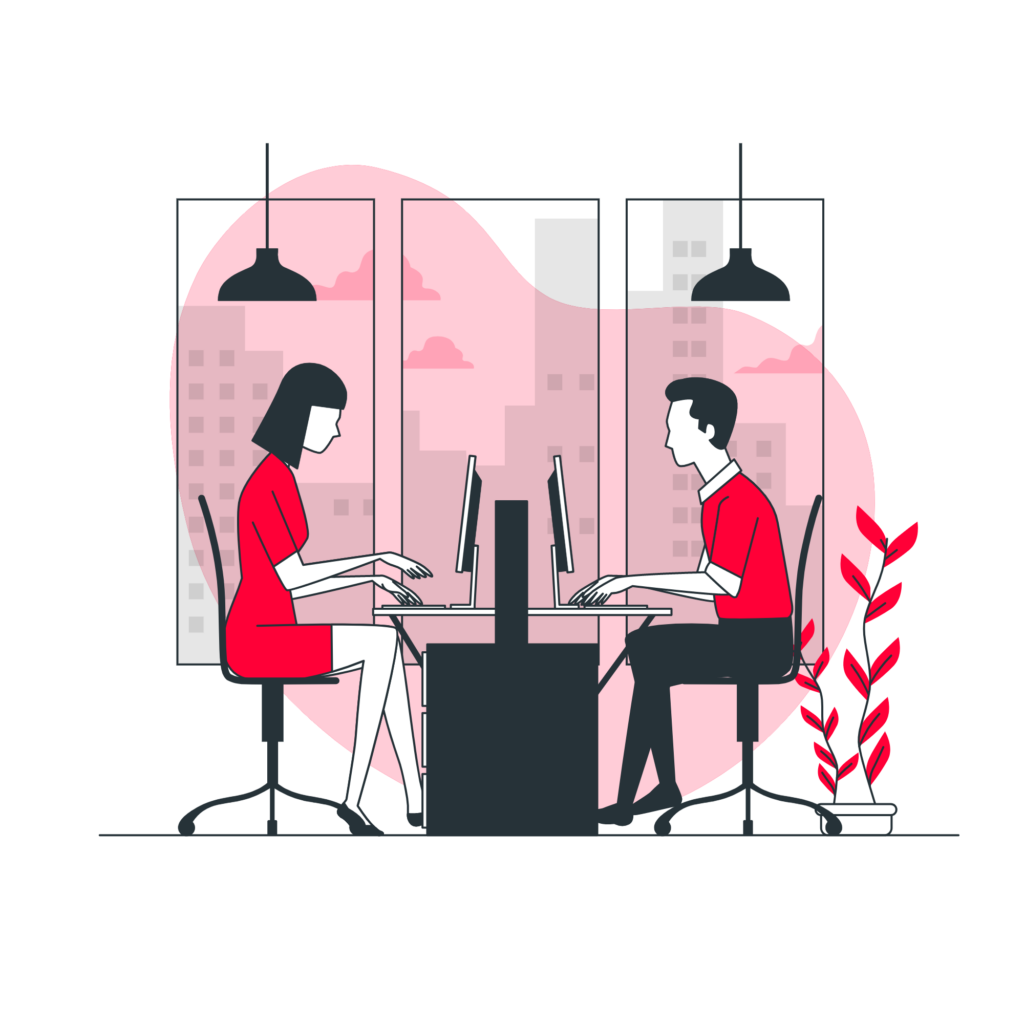 Hire Dedicated Developers
You have come to the right place if you are looking for  dedicated developer to hire. Codesparrk is a leading offshore application development company offering a wide range of services. We specialize in Website Development, Mobile Development, E-Commerce, and Content Management Systems. 
Hire dedicated developers to improve your software and mobile development capabilities with our experienced and skilled developers.
Hire Dedicated Developers for Web and Mobile Applications
As a leading mobile app development company, we offer end-to-end Android development solutions. Over 1600 Android applications have been developed by us.
Utilizing the latest technology, our Android developers create intelligent and innovative mobile apps for businesses. Our Android app developers implement the latest features and create visually appealing user interfaces when developing Android applications. 
We have an experienced team of custom software developers capable of creating dynamic web applications. By utilizing the latest technologies, we increase your productivity.
Hire Dedicated Developers and Team for Cutting Edge Application Development
Are you looking for a dedicated mobile app developer to hire? We offer developers for technologies such as iPhone, Android, PHP, Blockchain, AI, ML, and On-demand.
Hire on-Demand App Developers
8 Reasons to Hire Dedicated Developers team instead Freelancers
There are numerous reasons to hire a dedicated developer for your project. Check out some of them listed here.
When you hire an experienced, committed team, you can get cutting-edge, fully functional software or applications that have been designed and developed by professionals. Dedicated developers have more time and experience than freelancers to work on your projects. As a result, you can get an upgraded, feature-rich, and functional product in the given timeframe.
Make use of cutting-edge technology
Quickly scale your business
Flexibility and scalability of teams
Client-centered development approach
Reduced risk and speedier emergency response
Top Mobile App Development Company, Accredited By
Want to Hire Dedicated Developers for Your Project?
Our programmers can build scalable and robust web applications for your business needs.
Why Hire Dedicated Developers?
Here's why hiring dedicated app developers is better than hiring freelancers or in-house developers.
Using our services, you can hire a developer at your discretion and pick them at your leisure. We provide appropriate assistance in choosing the right team. You have the choice of who you want to be on your team.
As per your business needs, you can hire a developer and expand the size of the project team. Not only does this increase productivity, but it also facilitates smooth project execution.
In order to meet your expectations, our coders deliver services that are best in class. Our team delivers high-performance and digitally transformative applications tailored to your business needs.
Using our services, you can hire a developer at your discretion and pick them at your leisure. We provide appropriate assistance in choosing the right team. You have the choice of who you want to be on your team.
Steps for Hiring Dedicated Developers
Are you interested in hiring dedicated developers but not sure how to begin? Here's our hiring process. From gathering requirements through to kicking off the project, the process involves everything. Here's a look at how we work.
Requirement Gathering
Step 01
In this step we are about to start real conversations about your project. You have to provide us with a complete creative brief so that we can understand what you need. It includes the app idea, what you expect from us, and how you want the app developed.
Candidate Shortlisting
Step 02
As soon as we have fully understood the requirement, our internal process helps us identify the key skills and expertise you require. We conduct interviews with the team members based on this understanding, and we screen resumes based on their suitability.
Successful projects depend on effective communication. It's essential that you have one point of contact who can support and help you 24/7 when you have concerns. A dedicated point of contact is appointed and reports directly to you. Get in touch with them for quick assistance.
Terms and contract
Step 04
You can connect and communicate with the team by utilizing our engagement models. You can hire an entire team for the project, or you can hire hourly or on-site. Your decision will entirely depend on your budget and the type of development you are seeking.
Kick-start the process
Step 05
First, we meet the client for a meeting in which we not only learn more about their requirements but also figure out how often we should communicate, how often you should be kept in the loop, etc. Next, the app development process is initiated.
Why Choose Codesparrk Technologies?
Millions of App Downloads
Different Industries We Serve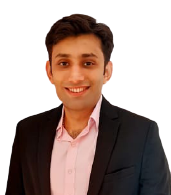 Tell us about your Custom Software Development ideas to get a custom quote and hire the best Custom Software Developers today.
Frequently Asked Questions
"I approached CodeSparrk to create our website. Kushal was introduced to me and has been really supportive from day one. He made some excellent suggestions for how the website should look based on the information I gave him. The end result pleased me greatly. Not only that, but he also assisted us in every way when an update was required and provided us with the best server solutions. All of this comes at a price that offers excellent value for the money. I look forward to collaborating with him once more. Highly recommended"
I appreciate CodeSparrk's efforts very much. They provided a flawless solution for my project using customized solutions. a prompt resolution from the appropriate angle. I am so happy to work with CodeSparrk. The team displays a real understanding of our issues and comes up with suggestions and impressive ideas. This has led to a better overall work relationship. If I had to do it all over again, I would select S3 as our outsourcing provider again."
The quality of work done at CodeSparrk really impresses me. The team you worked with was very responsive to our needs and provided fewer changes than I've experienced in the past. They seem to really understand our issues and came up with some great suggestions. This has led to a better overall work relationship. If I had to do it all over again, I would select CodeSparrk as our outsourcing provider again.
"Reliable company. My app turned out perfectly. impressed with the assistance and services of the company. Excellent work, really satisfied.
I had a wonderful experience working with Codesparrk India! When his team requires assistance, Kushal Dubal is personally involved in projects to address the identified issues. CodeSparrk has consistently provided me with a timely solution. I have enjoyed working with him on several different types of games projects, using Flash, Unity, or Cocos2D. We have created games for various platforms, including iOS, Android, Kindle, and Windows. for Games2win India Pvt. Ltd