Augmented Reality App Development Services
Get AR-powered business solutions with Codesparrk's augmented reality developers.
Virtual content is overlaid on the scene in the device's camera lens during augmented reality app development.
Codesparrk has developed high-end AR software over the course of 11 years & providing useful mobile applications made with cutting-edge augmented reality technologies.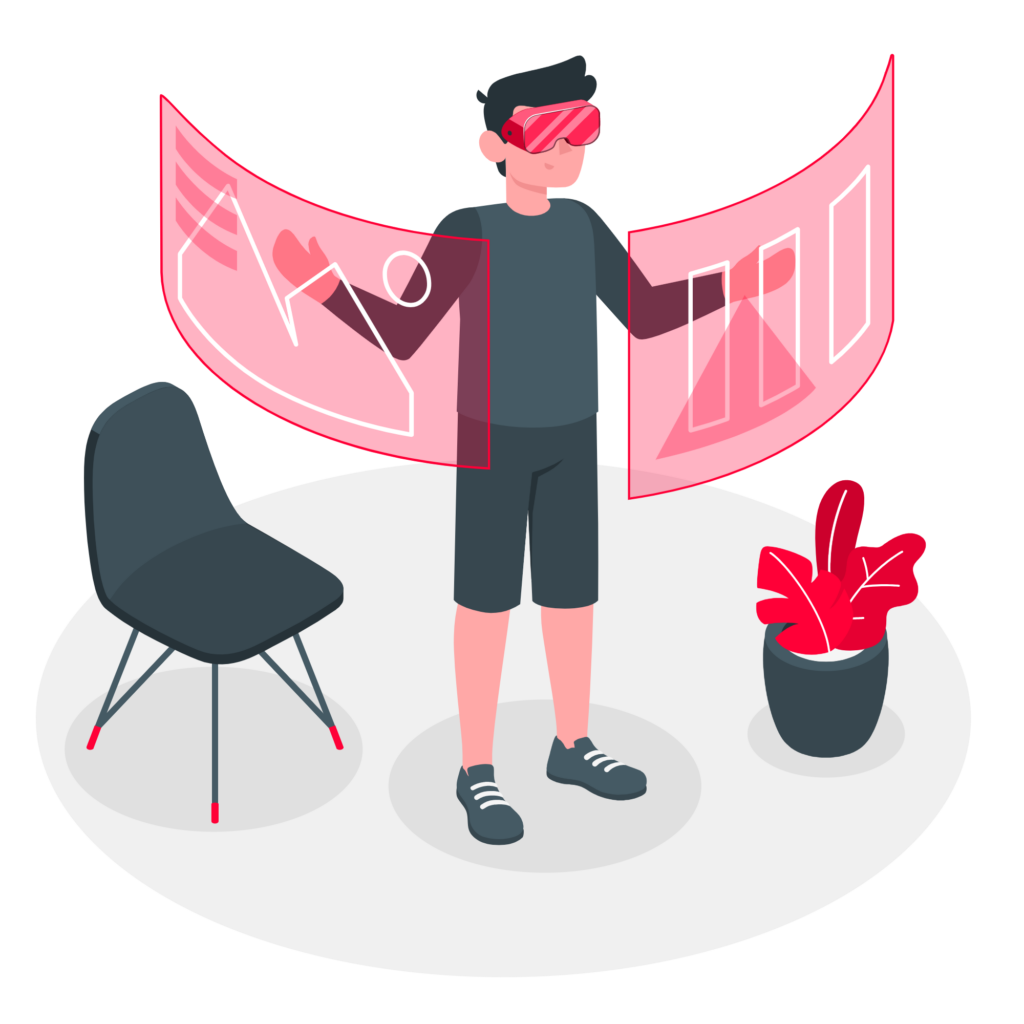 Augmented Reality App Development Company
For Outstanding Business Solutions with Augmented Reality
We are one of the best ar app development companies in India and USA. In Augmented Reality, the user interacts with the digital world using real-world objects or interacts with the real world using digital mediums. As the technology has evolved, it has surpassed the realm of gaming and moved into the business world as well. No wonder, more and more businesses are embracing it to elevate the user experience.
Through Augmented Reality, businesses can establish better connections with customers and the brand, enabling two-way interaction.
Codesparrk offers Augmented Reality Application Development services which give your business a competitive edge and help it flourish. We enable brands and commercials to connect the real and the digital worlds, offering opportunities for customer interaction.
We have experience developing AR applications for Android, iOS, and Windows. As part of our team, we have augmented reality app developer who enhance product communication and help businesses to increase market share and brand recognition with latest AR technology. Take your marketing campaigns to the next level with a custom branded AR app.
Mobile
Android
iOS
Flutter
React Native
Kotlin
Ionic
Swift
Xamarin
iPad
Windows
PhoneGap
Augmented Reality
Beacon
Wearables
Appcelerator Titanium
Frontend
Backend
CMS
Key Benefits of Augmented Reality App Development Services

Viewing a product live allows consumers to see all aspects of a product and understand its features. This experience can be brought to life by our developers with expertise in ARkit/Arcore technology.

In the world of AR Development, every customer is excited about the possibility of experiencing the real world without leaving their comfortable home.

Including Unity 3D technology in your business shows your customers a sense of purpose that is strategically executed, and maintains their interest because of the new ideas created by the technology.

You can turn your product into a mobile development app if you hire an AR app developer. You'll be able to give your customers easy access to view your products, and keep them up-to-date.

Because it offers a variety of services, it makes teaching easier. In addition to making teaching easier, this technology keeps students engaged.

In order to bridge the digital and physical worlds (bricks & mortar), we use technology. It increases opportunities for companies such as travel, eCommerce,it provides a live view of the service they provide.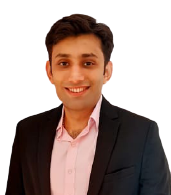 Tell us about your Custom Software Development ideas to get a custom quote and hire the best Custom Software Developers today.
Frequently Asked Questions
"I approached CodeSparrk to create our website. Kushal was introduced to me and has been really supportive from day one. He made some excellent suggestions for how the website should look based on the information I gave him. The end result pleased me greatly. Not only that, but he also assisted us in every way when an update was required and provided us with the best server solutions. All of this comes at a price that offers excellent value for the money. I look forward to collaborating with him once more. Highly recommended"
I appreciate CodeSparrk's efforts very much. They provided a flawless solution for my project using customized solutions. a prompt resolution from the appropriate angle. I am so happy to work with CodeSparrk. The team displays a real understanding of our issues and comes up with suggestions and impressive ideas. This has led to a better overall work relationship. If I had to do it all over again, I would select S3 as our outsourcing provider again."
The quality of work done at CodeSparrk really impresses me. The team you worked with was very responsive to our needs and provided fewer changes than I've experienced in the past. They seem to really understand our issues and came up with some great suggestions. This has led to a better overall work relationship. If I had to do it all over again, I would select CodeSparrk as our outsourcing provider again.
"Reliable company. My app turned out perfectly. impressed with the assistance and services of the company. Excellent work, really satisfied.
I had a wonderful experience working with Codesparrk India! When his team requires assistance, Kushal Dubal is personally involved in projects to address the identified issues. CodeSparrk has consistently provided me with a timely solution. I have enjoyed working with him on several different types of games projects, using Flash, Unity, or Cocos2D. We have created games for various platforms, including iOS, Android, Kindle, and Windows. for Games2win India Pvt. Ltd