Custom iOS & Iphone App Development Company
We are on of the leading iOS mobile app development companies in the USA. We create an effective mobile application that enables users to better understand their daily business operations.
Create quality tested iOS apps for the next generation
from a leading iOS/iPhone app development company. The development of iOS applications is considered the most effective method for building secure, scalable digital solutions. You can rely on our iPhone app developer to make sure that your business applications are built to be future-oriented.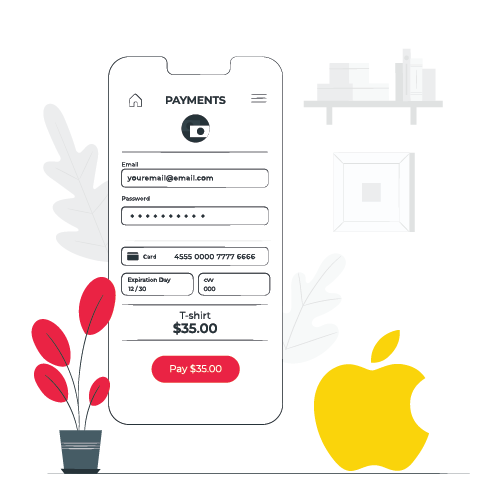 Empower Your Business with Custom iOS/Iphone App Development Company and Services
We deliver inventive and personalized iPhone and iOS App Development Solutions
for business needs. We design the iOS mobile app from the scratch, skillfully redesign your existing iPhone mobile app with customizations, integrations, and modifications.
Want an iOS app that is highly functional and exclusive for your business? Create and launch your next-generation iPhone/iOS apps with Codesparrk Expertise mobile solutions.
Our company develops a full range of feature-rich iOS applications, which is ideal for enterprises and startups. We can create a customized and innovative iOS app for your business needs based on your business demands.
We Develop iPhone Apps That Empower Your Business. With our team of iphone app experts, you can turn your vision into results. We offer the industry's best iPhone application development services, regardless of what type of iOS solution you require.
Top Mobile App Development Company, Accredited By
Our iPhone App Development Services

iOS App Development Consultation
The characteristics of iOS applications will determine whether they are suitable for a particular type of business. We help businesses determine whether iOS is the right fit for their business and what technology stack is most suitable for their needs through our iOS app development services.

iPhone App UI/UX Designing
Apps for iOS are known for their memorable and immersive designs. Our team of designers aligns your brand with what users expect from the Apple ecosystem. We create experiences that last with our iOS app designers.

Custom iPhone App Development
The iPhone application developers we work with have vast experience creating scalable, future-proof iOS solutions. As a company specializing in custom iOS software, we offer services both to first-time entrepreneurs and enterprises worldwide

Hire Dedicated iOS App Developers
As one of India's leading iPhone application development companies, Codesparrk has served clients in a wide variety of domains with state-of-the-art iPhone apps. Hire a dedicated team of iOS developer for those best and most cost-effective apps that serve your diverse business needs.

Hybrid iPhone App Development
Providing complete end-to-end cross-platform mobile app framework solutions, as a globally renowned hybrid app development company in USA and India, we combine cross-platform developers. Enterprises can achieve maximum ROI on their investments and increase sales with our hybrid apps.

Platform-Independent Implementation
In order to provide you with a seamless integration of applications across multiple Apple devices, we are a company that specializes in developing custom iPhone applications. Our goal is to make sure that your brand is on every device your users are using.
Our Custom iOS App Development Process
Our dedicated team of iPhone mobile app developers fulfill your business needs with a variety of services. Explore the process we follow to provide you cutting edge iPhone app that become trending on market.

Analysis of App Requirements

iPhone App Development Strategies

Platform
Languages
Swift Programming Language
Objective C
Integrated Development Environment
Libraries
Architectures
Databases
Why Choose CodeSparrk for iPhone App Development
CodeSparrk is well-known for its intelligible iPhone app Development services in India and abroad. Our offices are set up in the UK, the USA, Australia, and India. CodeSparrk is recognized for a wide range of services serving for over a decade now. We serve industries to startups and helped businesses become number 1 in the market today. Here are a few reasons which will compel you to opt for CodeSparrk today:
Latest frameworks and Technology
We brew ideas and methods based on the use of the latest technologies and frameworks for product development . Each idea initiates with checking the viability of your project to secure a scalable infrastructure. Our team ensures to keep your app out-of-the-box in the market to keep ahead of the game.
Customer Satisfaction
Transparency and Mutual Trust
Flexible Models
Dedicated Developers
At CodeSparrk you expect nothing less than perfection when it comes to providing iPhone app development services. Our smart coding techniques and technologies make sure to avoid any risk, making it 100% bug-free mobile solutions.
Our apps are eco-friendly and reusable in nature. The reusability reduces repetition and lagging. It makes your code optimizied to its full potential and reduces development time.
We make utter use of the code before the final launch. By using various testing methods and procedure we make sure your app ensures stability and gives out a beautiful user experience.
Want to Create an iOS App?
Contact our experts to discuss how we can customize solutions to help you grow your business.
Why Choose Codesparrk Technologies?
Millions of App Downloads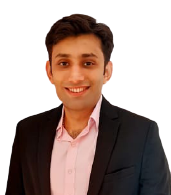 Tell us about your Custom Software Development ideas to get a custom quote and hire the best Custom Software Developers today.
Frequently Asked Questions
"I approached CodeSparrk to create our website. Kushal was introduced to me and has been really supportive from day one. He made some excellent suggestions for how the website should look based on the information I gave him. The end result pleased me greatly. Not only that, but he also assisted us in every way when an update was required and provided us with the best server solutions. All of this comes at a price that offers excellent value for the money. I look forward to collaborating with him once more. Highly recommended"
I appreciate CodeSparrk's efforts very much. They provided a flawless solution for my project using customized solutions. a prompt resolution from the appropriate angle. I am so happy to work with CodeSparrk. The team displays a real understanding of our issues and comes up with suggestions and impressive ideas. This has led to a better overall work relationship. If I had to do it all over again, I would select S3 as our outsourcing provider again."
The quality of work done at CodeSparrk really impresses me. The team you worked with was very responsive to our needs and provided fewer changes than I've experienced in the past. They seem to really understand our issues and came up with some great suggestions. This has led to a better overall work relationship. If I had to do it all over again, I would select CodeSparrk as our outsourcing provider again.
"Reliable company. My app turned out perfectly. impressed with the assistance and services of the company. Excellent work, really satisfied.
I had a wonderful experience working with Codesparrk India! When his team requires assistance, Kushal Dubal is personally involved in projects to address the identified issues. CodeSparrk has consistently provided me with a timely solution. I have enjoyed working with him on several different types of games projects, using Flash, Unity, or Cocos2D. We have created games for various platforms, including iOS, Android, Kindle, and Windows. for Games2win India Pvt. Ltd