Mobile App Development for Startups (iOS and Android)
Are you a startup company, looking forward to upscaling your business? Hire only the best startup app development company for startups. We are all familiar with having a vision but not having the right prerequisites to transform it into a reality. We provide the path to a robust technology stack and the perfect team of developers to give you the right business solutions.
11+ years of experience
Highly experienced professionals
High investments received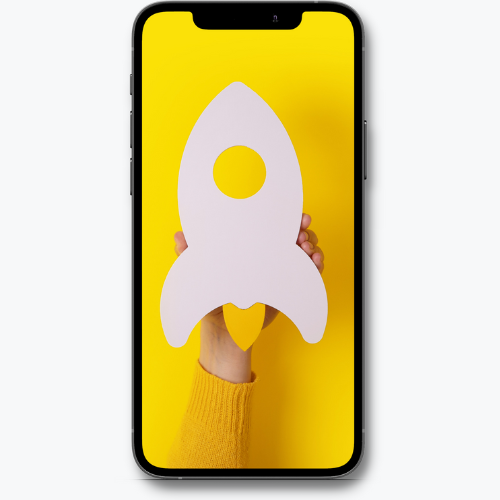 We Elevate Startups Comprehensively with App Development for iOS and Android
CodeSparrk has been delivering futuristic software development technologies for startups to add wings to their new venture. We provide comprehensive software solutions after thoroughly studying your idea. Through in-depth meetings held with project managers, we ensure that we understand your vision and give you tailor-made solutions that are right for you!
Our only goal remains with providing app development for startups with the right tools and helps the vision come to life. Enabling the creators, and entrepreneurs with choosing the right procedure and structured plan.
We have worked with 200+ startups with creating robust technology and app development that has comprehensively elevated them.
Our core team looks after the startup's money and understands its limitations.
Only once the limitations are cleared, we devise ways to optimally use all the resources and add wings to become the coming biggest brands.
CodeSparrk's Scalable Mobile App Development for Startups
Do you want your startup to upgrade and be listed among the top brands including Amazon, Delhidelivery, Paytm, the Urban company, etc.? CodeSparrk helps you devise a plan to put you right where you belong. Our smart App development for startups has the power to potentially convert your idea into a full-fledged running business. Get in touch with our team today for a comprehensive consultation on your unique idea. 
Explore a plethora of startup app development services that deliver premium products and too within your budget! These are the following startup services for you: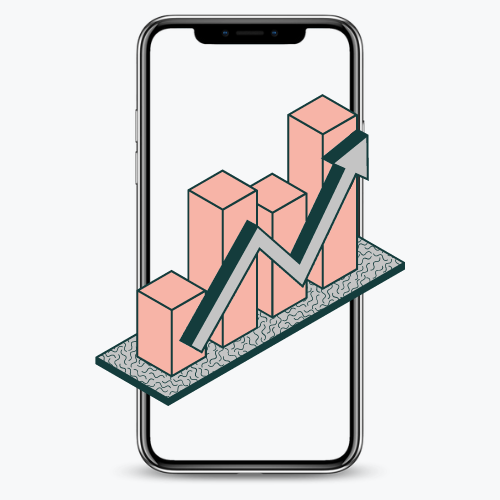 Custom Mobile App Development
Get access to intelligent designs that best represent your business with robust features. Upgrade your startup with productive and conducive mobile app development services. They include the pointers you give to our core team who further transform into business infrastructure. Accelerate your growth with top-rated software solutions that are customized and personalized for your target audience.
Cross-platform App Development
Do not worry about the reach of your application. CodeSparrk provides multiple cross-platforms to integrate your app on those. You can further choose from a plethora of platforms that are right for you.
Experience excellent web design & development from CodeSparrk. We ensure that your website is feature rich and has robust technology. We study every requirement of startups and their background to best install the features that are right for your company. Get smart UI & UX design and a responsive web design!
Consulting and Prototyping
CodeSparrk's Wireframing and prototyping services for startups are here to facilitate and accelerate your development time. Our interface services allow you to get an MVP and help reach potential investors. We use quick iteration cycles, test wireframes, and create a powerful prototype that best represents your company.
We offer highly functional and automated QA services. Our company caters to your every need including endpoint monitoring, network performance, and automating apps for a seamless user experience.
Get 24*7 maintenance and support from CodeSparrk's experienced team. Our team makes sure to be on your side throughout the project. Our App development for startup solutions is designed to give you maximum retention. Not only this, you get support services even after post-launch. We study feedback and make necessary alterations and additions accordingly.
Let's Discuss Your Project
Get free consultation and ideation from our team of experts that provide you with tailor-made software solutions.
Why Should You Hire an App Development Company for Startup?
Structured Web and App Development
We understand how a new idea can seem messy at times. But with the proper structure and feature-rich app development, we let you reach your potential and targeted audience with cross-platforms. From ideation to deployment, we strive to support you at every step of your way.
Checking the Viability of Your Idea
A half-baked idea never works. That is why our team of developers and creative heads collectively work on your idea to make it viable and validated. Only once we thoroughly study your idea, do we move on to the app development segment.
For any startup, it is essential to get your MVP developed. A minimum viable product helps you seek potential investors on time.
App Development For Startups
CodeSparrk is a hub of experienced developers who are well versed in developing robust software for iOS and Android. Get smart UI/UX designers, app testers, creative heads, and project managers for comprehensive development.
We understand how startups begin with a compact budget. That is why we have perfect pocket-friendly solutions for you. Our prices are flexible and are adjusted to different engagement models. 
Comprehensive Maintenance and Support
Get 24*7 maintenance and support from CodeSparrk's experienced team. Our team makes sure to be on your side throughout the project. Get maximum retention with support services even after post-launch. We study feedback and make necessary alterations and additions accordingly. 
CodeSparrk Provides Flexibility, Scalability, & Futuristic Stack
 CodeSparrk is not limited to providing only startup app development solutions. We are a comprehensive company that helps you with ideation and reaching your target audience. Converting potential customers, and choosing potential investors. Hire us as your app development partner and enjoy while we transform your dream into a reality.
Flexible Engagement Models
Flexibility in Time Zones
Not receiving what you are looking for?
Call us today and get a 30 minutes free consultation today!
Frequently Asked Questions