eLearning App Development Company
Are you planning on developing an e-Learning app that is comprehensive of your finest educational services? It is of utmost importance that you choose the mobile app development services that understand your requirements and get you customized services with the most exemplary technology stack. A huge part of investment and time go to waste if these steps are not taken properly. 
That is why you should choose an Elearning app development company with a well-equipped stack and expertise to provide exactly what you need.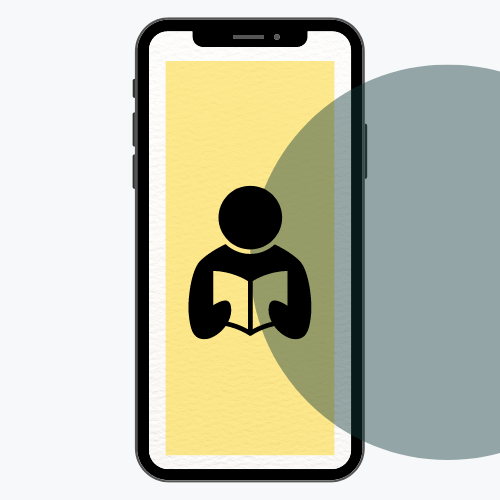 Get Finest eLearning App Development Services and Upgrade Your Educational Methodologies
At CodeSparrk, a leading app development company, we ensure high-quality and user-friendly eLearning app solutions that are highly interactive and meet the demands of increasing popularity in the newest trends. Enhance the learning experience and let your students take advantage of education with more practicality.
Raise your game and abandon traditional methods of learning solutions. Adopt a robust feature-rich and interactive experience through services that are student-focused. Each eLearning app development service is audience oriented and developed keeping your requirements in mind.
Take advantage of our dynamic services from the experts and highly experienced core team.
On-Demand Mobile Android/ iOS eLearning App
At CodeSparrk, we deliver premium high-quality e-Learning app development services with interactive and up-to-date features related to your demand. Our core team develops both Android and iOS-based Mobile app development for your educational requirements. You name it, we build it.
Learning Management Systems
LMS has become the need of the hour for every educational institution. That is why it is significant to choose the E learning App Development Company that gives comprehensive benefits in one app.
Avail of multiple benefits using CodeSparrk's e-Learning app development services. We develop visually rich content and fun learning experience for toddlers to kindergarten kids. Join and explore a plethora of features that make learning not only fun but adventurous.
Get assured results through a smart online learning app. Let your students explore and get unlimited access to your study material through separate columns and sections. Be hassle free from repetitive query solving through our special feature for query chatbox. Now let your students enjoy the comfort of the classroom and flawless administration
Digital Library App Development
We have the learning experience through our apps that are exclusively inbuilt with digital libraries. Massive e-library with students who can explore a wide range of books from any niche. Get user-friendly and easy navigation for a seamless user experience.
Launch your own language learning app from CodeSparrk's robust services. Our e Learning app is all-inclusive of a wide library of languages in the exclusive language learning app. The students can explore your wide range of courses from your app with easy navigation and a user-friendly interface. Get a seamless experience from the best app  developers.
Educational App for Differently Abled
We believe education should be accessible to everyone who most deserves it. We have launched our feature of an online learning app where we develop a robust app for differently abled students. Through smart technology stack for the best adaptive learning.
Imperative Features of the eLearning App
We provide students with the flexibility to access varieties of study materials, class notes, and query-solving in offline mode. Get a seamless experience through our offline access and engage learners as per their choice.
Progress-Analysis Support
Now easily track every student's report through our progress-analysis support system. Every record is saved and secured through our smart technology stack. Get a customized result operator that instantly gives you the comprehensive results of each student through each course and separately.
Now let your students enjoy the facility of 24*7 support by the teachers in your robust e Learning app. Our app developers ensure that no students would go without their query solved. They can chat, text, or drop their queries anytime on a customized platform in your app.
Check learners' progress in an engaging and diverse manner with a wide range of tests and quizzes available for the students. We develop different kinds of tests and assignments that are customized according to each subject on an online learning app.
One-time notifications are important to receive in real-time interaction. Each student gets updates as our mobile app developers make sure to develop robust timely push notification features that include the launch of new courses, assignments, and resources, among others.
Our E learning app development company is all-inclusive of secured usage of data. Every segment including exam papers. Student details, payment records, etc, are developed with a 100% security and confidentiality policy. 
Giving an option to download the lessons and access the vast range of study material in offline mode. Making your app accessible to everyone without the use of the internet. No need to access the internet every time you sit to study now and enjoy distraction-free study sessions.
Benefits of CodeSparrk's Robust Elearning App Development Services
With the advanced and rich features, ace your E Learning journey with CodeSparrk. Our elearning app brings enhanced features:
Easy-to-Use Cooperation Models
Based on your project, you can choose from a plethora of cooperation models. Now choose from dedicated developers on time or a fixed-priced model, whatever works perfectly for you.
Fun and Enhanced Learning Experience
Providing learning with exciting features including suggestions for search history and query questions, smart UI/UX designs, a seamless interface, and a fun learning environment. Make your learning experience better than ever before with CodeSparrk's robust Elearning app development services.
Get immediate results with our most agile methodology and procedure. Make necessary changes in between after every evaluation process. Have full control of your application development and get timely meetings with project managers for regular updates.
CodeSparrk believes in transparency and solid security measures that are always ready to be deployed. We use two-step verification, biometrics, data encryption, and authentication through mail to give you 100% secured services.
Fast Delivery and Timely Execution
No need to worry about delays and disruptions. Our team of developers provides you with timely execution of each process with our project managers informing you about each update. Get fast delivery and timely deployment from CodeSparrk's highly experienced developers. 
Transparency and Trusted Services
Thanks to our team who have gained 12 years of experience in the file of app development. We have developed the best services and give you effective communication channels. We handle clients globally and that is why our time zones are fully flexible for everyone. So that you can be updated every time.
Our apps for children and students are customized according to each age group and its variations. You name it, we build it. Right from the beginning of ideation to execution, our creative heads provide suitable recommendations, elearning software, and robust ideas on features that are right for your app.
we believe in discussing and transforming your idea into reality
Call us today for a 30-minute free consultation.
Frequently Asked Questions