Unreal Engine Game Development Company
Make your gaming experience unforgettable by hiring our Unreal Engine Game development Company. Our Unreal Game Development can augment your in-house development team or we can create the next big hit game using Unreal Engine.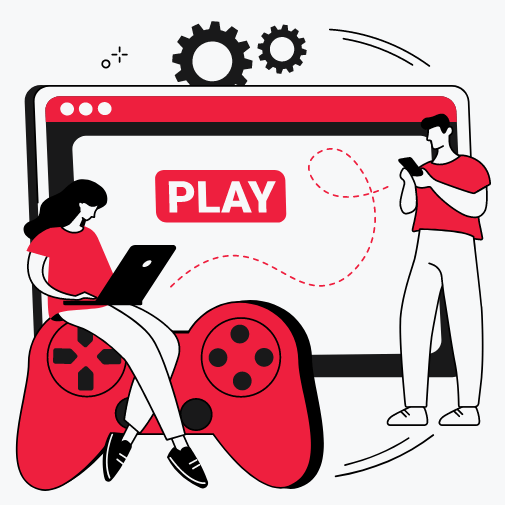 Leverage CodeSparrk's Unreal Engine Game Development Services
We have experienced Unreal Engine developers-for-hire who provide immersive games on many platforms, including iOS, Android, PlayStation, Xbox, Oculus, Samsung Gear VR, and more. Build an unforgettable unreal engine games with experienced and talented team of unreal game development company with offering services across USA, India and UK.
Unreal Engine Animation
By using mesh and animation tools, Animation Blueprints allow us to control complex animation behavior, as well as record motion capture linked to characters and vehicles.
Gameplay & Interactive Design
For thrilling interactive gameplays, we utilize Unreal Engines Blueprint visual scripting, Variant Manager, robust multiplayer frameworks, artificial intelligence compatibility, and customizable UI elements, graphics, and widgets.
Why Use the Unreal Engine for Mobile Game Development?
The Unreal engine is widely used in the development of PC and console games. For many years, the game engine only allowed for development on these platforms. Here are some reasons you choose Unreal Engine Development for you next gaming project.
You can create games for multiple platforms
You can use the Unreal engine to develop for both the Android and iOS platforms games at the same time.
Unreal engine can be used to create both 2D and 3D mobile games.
Epic added Paper 2D to Unreal Engine 4, which is a sprite-based 2D animation system that can be used to create 2D and 2D/3D hybrid games.
Unreal Engine is created by a biggest game development company.
Epic, one of the world's leading game developers and publishers, created the Unreal Engine.
The Unreal Engine is completely free to use.
You can use the Unreal engine to develop for both the Android and iOS platforms games at the same time.
Mobile
Android
iOS
Flutter
React Native
Kotlin
Ionic
Swift
Xamarin
iPad
Windows
PhoneGap
Augmented Reality
Virtual Reality
Beacon
Wearables
Appcelerator Titanium
Frontend
Backend
CMS
Process We Follow for Unreal Engine Development

Gathering all the necessary information for our clients' is the first step of Unreal engine game development process. To execute their vision, we understand their requirements, special needs, priorities, and expected delivery date. We make sure they provide everything we need to execute their vision.

As we move into one of the most active and dynamic phases of unreal game development, it is essential that you know what kind of product you are looking for. The visual and technical presentation of the game will be a work in progress.

3. Creating a Project Plan
The specifics of the project are documented, such as the total development time, the number of Unreal Engine game developers needed, milestones, and technologies. This way, we ensure we and the client are on the same page from the beginning to the end.

The majority of the time, effort, and resources needed to develop video games are spent during the production stage. Video game development also happens to be one of the most challenging phases.This stage is usually the longest because of the enormous number of clarifications, adjustments, and edits can takes place to make it perfect for unreal engine process.

Quality control should be performed on every feature and mechanic in the unreal engine game. Games that have not been thoroughly tested are not even ready to be released as Alphas. Playtesters come in many varieties. To "break" the game, some playtesters run into walls hundreds, if not thousands of times.

We deliver the final product on-time, with all the features our clients desire, on all platforms our clients choose.We will create a hierarchy of bugs to fix for games that have many bugs. The hierarchy includes both "game-crashing" and minor bugs.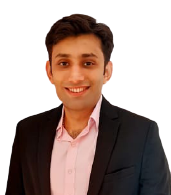 Tell us about your Custom Software Development ideas to get a custom quote and hire the best Custom Software Developers today.
Frequently Asked Questions