Custom Mobile App Development Company Offering Services in USA
A top custom mobile app development company working at its finest to deliver you scalable and high-quality mobile app development services. Our mobile app development agency specializes in creating apps for iOS and Android platforms. We have the expertise to create mobile apps utilizing AI and ML technologies.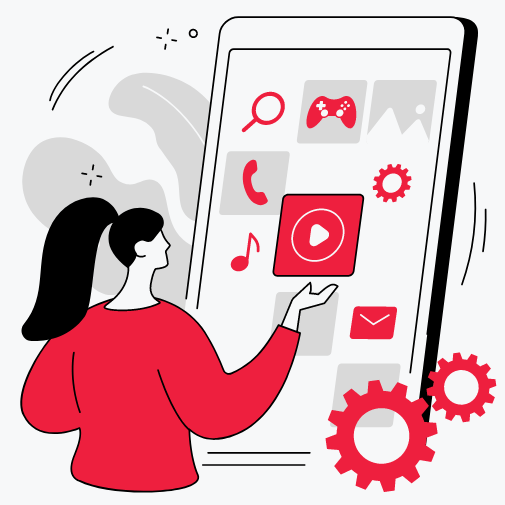 Top Notch Custom Mobile app Development Company
Delivering High End Custom Mobile App Development Services for Your Business Need in USA , India and UK
We offer the best mobile app development services in the market, keeping in mind delivering the highest quality and feature-packed mobile applications with proficiency. Our skillful and highly proficient mobile android and Iphone app developers have a better understanding of creating revolutionary and cutting-edge mobile applications.
Our custom mobile app development company will provide you with applications for every possible industry, including food, health & fitness, education and several more. Also, regardless of any platform, we come up with the appropriate and benefitting mobile application for your business by considering all your requirements.
We always aim to meet the client's expectations by offering the finest mobile app development services. Because of the constant progress of technology globally, the mobile-first strategy has become a prime priority for shaping their businesses to reach a mass audience.

Awarded as the Best Mobile Application Development Agency.

99% Retention Score as Mobile Application Development Company

4.8/5 Ratings on Clutch.co. and 4.5/5 on Google Business. Top Rated App Development Company

Over 300+ Mobile Apps Developed

50+ Unique Features Implemented
Benefits of our Mobile App Development Services
Our Mobile Application Development Services
We tailored top-notch Mobile applications services on the most latest platforms to make application development easier and more innovative for you. Explore our services.
CodeSparrk developer's team is fully aware of the necessary knowledge of iOS and provides customers with feature-packed iOS apps to gear up their businesses.
Our iPad app developers can help you create the best iPad apps that will add value to your business and your users' lives with their deep understanding of native iPad app development.
CodeSparrk offers you top-notch android app development services. Our Android apps will support the nature of the android device and seamlessly blend in with it.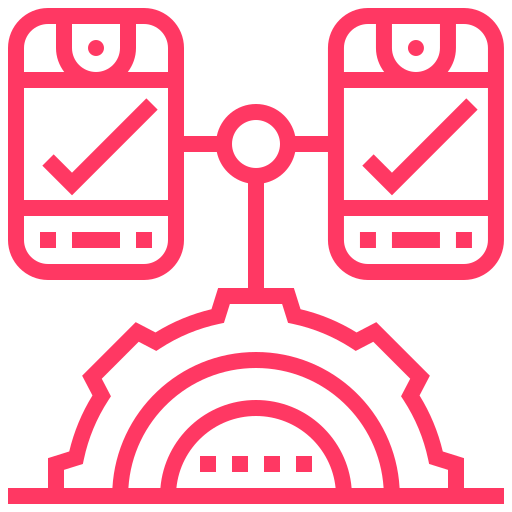 Cross-platform Mobile Apps
These apps are designed to work on multiple mobile platforms, including iOS, Android and others, without changing the codebase.
Website design and development aren't the only services Codesparrk offers. Your online presence, brand identity, and business will be elevated to the next level. Codesparrk will design a unique website that will maintain the professional image you have worked so hard to establish.
To obtain the entirety, we supply customers with outstanding ionic app development services by taking measures about the requirements.
Our Process of Work (Mobile App Development Process)
Being one of the top mobile app development companies, we provide you with the best digital solutions to companies all over the world. Take from the best best developers and project management team that would transform your innovative ideas into the best digital products. So. don't confine your idea and take your hard work to the next level.
What's make us best for your Mobile Application Development
Flexible Engagement Models
Flexibility in Time Zones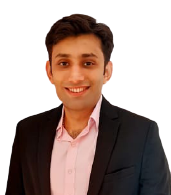 Tell us about your Custom Software Development ideas to get a custom quote and hire the best Custom Software Developers today.
Top Mobile App Development Company, Accredited By
Explore Our Mobile App Portfolio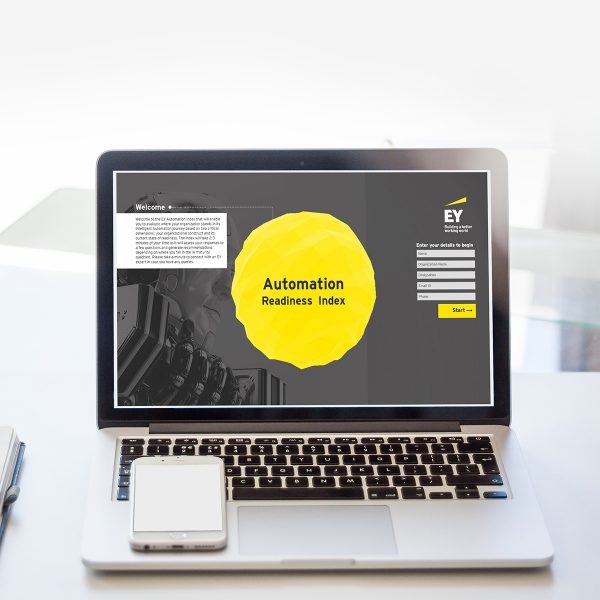 EY India Home is a web application that generates surveys. The results are based on information provided by users.
We worked on making this web app more interactive with some features to good user interaction. And thus the client gets result as he expected.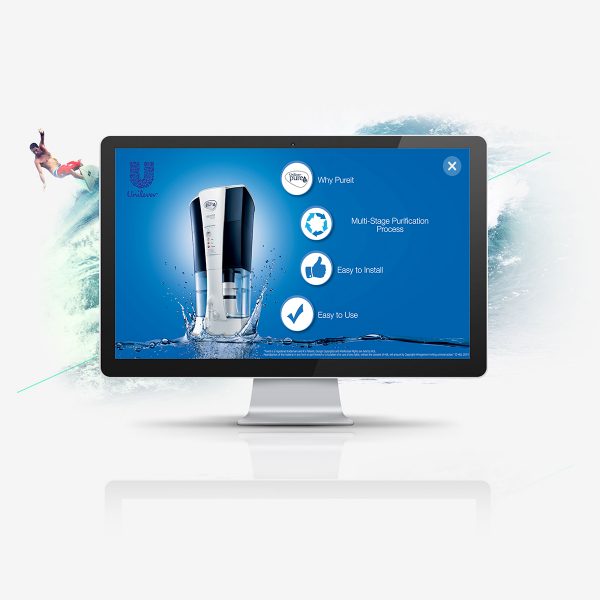 Pure It Home's website displays recent offers and advertisements for the brand as well as a contact form.


Pure it Home is Water Purifier brand in India. We Work on making its App Design more interactive with some latest technology. We worked on Improving design and structure of app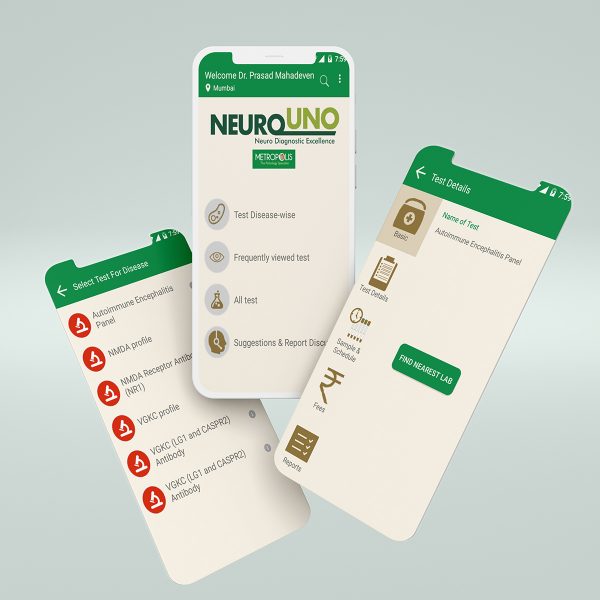 Our client Metropolis is a healthcare service provider which provides millions of tests, serving hospitals and laboratories. They wanted to create an app that can be used to book online appointments and tests that can ease the process for patients and doctors.
Considering the requirements, We created an app NeuroUno which helps to not only book tests online but also upload prescriptions and download the report, and track samples.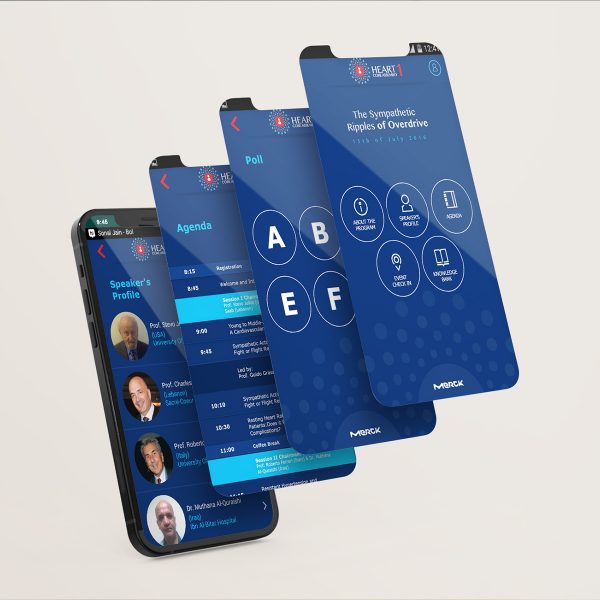 The heart core assembly is the Cardiovascular Franchise at Merck in the Near East Region of Iran, Iraq, and Levant countries which holds an annual standalone meeting called Heart Core Assembly to discuss Cardiovascular Updates on Managing Hypertension, Coronary Artery Disease, and Chronic Heart Failure.
As the requirement was for an app, we developed a high-quality informative app where all the health care professionals from international and regional experts and researchers in the fields of hypertension and cardiology come together to share the latest evidence-based updates and discuss selected hot topics in these fields, they can see who will be the speaker in an event, thor profile, and agenda.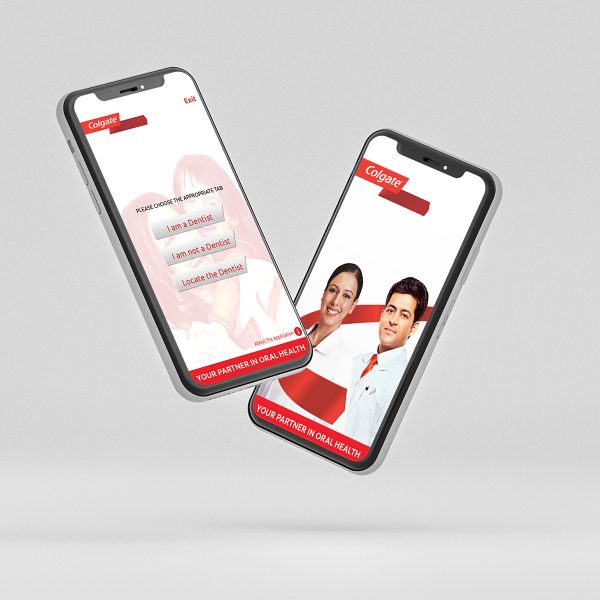 Colgate is an American brand that is used for oral hygiene products such as toothpaste, toothbrushes, mouthwashes, and dental floss. 
We developed a mobile app for our client called Colgate Oral Care Center, to facilitate the connection & interaction between dentists and patients. It was unique and easy to use where patients can search for the dentist in and around the vicinity & seek an appointment and dentists can use it to make profiles and upload the location of the clinic, manage appointments & create patient profiles.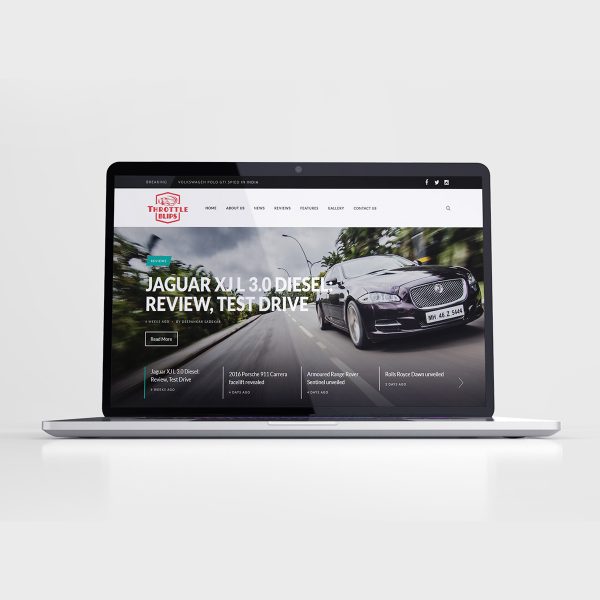 Throttle-Blips is an online website that brings you daily news, detailed test drive reviews, and features from the Indian automotive scene. 
The requirement was for the development of a website that updates the user and viewer about the features of certain models or Indian automobiles.
Thus we developed an interesting website that informs the target audience about certain features of any car, detailed reviews of test drives, and news related to it.
Check other mobile applications developed by us.
Different Industries We Serve
Frequently Asked Questions
Why Choose Codesparrk Technologies?
Millions of App Downloads
""I approached Codesparrk to create our website. Kushal was introduced to me and has been really supportive from day one. He made some excellent suggestions for how the website should look based on the information I gave him. The end result pleased me greatly. Not only that, but he also assisted us in every way when an update was required and provided us with the best server solutions. All of this comes at a price that offers excellent value for the money. I look forward to collaborating with him once more. Highly recommended"
I appreciate CodeSparrk's efforts very much. They provided a flawless solution for my project using customized solutions. a prompt resolution from the appropriate angle. I am so happy to work with codesparrk.The team displays a real understanding of our issues and comes up with suggestions and impressive ideas. This has led to a better overall work relationship. If I had to do it all over again, I would select S3 as our outsourcing provider again."
"The quality of work done at CodeSparrk really impresses me". Since I've been dealing with developers for more than ten years, I can state that your development was provided with fewer functional changes than I've ever experienced.The team displays a real understanding of our issues and comes up with suggestions and impressive ideas. This has led to a better overall work relationship. If I had to do it all over again, I would select S3 as our outsourcing provider again."
"Reliable company. My app turned out perfectly. impressed with the assistance and services of the company. Excellent work, really satisfied.
"I had a wonderful experience working with Codesparrk India! When his team requires assistance, Kushal Dubal personally involved in projects to address identified issue. Codesparrk has consistently provided me with a timely solution.It has been a pleasure working with him for a range of games projects, Flash, Unity or Cocos2D for any platform, be it, iOS, Android, Kindle and Windows which they have done for Games2win India Pvt. Ltd"