Custom PHP Development Company in USA, India, and UK
Our team of experienced PHP Developers at Codesparrk is supplying clients with customized solutions tailored specifically to their business requirements. This provides your business with a web presence that stands out amongst the rest.
10+ Years Experience
Demonstrated Quality Work and Performance.
Expert in Providing Scalable PHP Solutions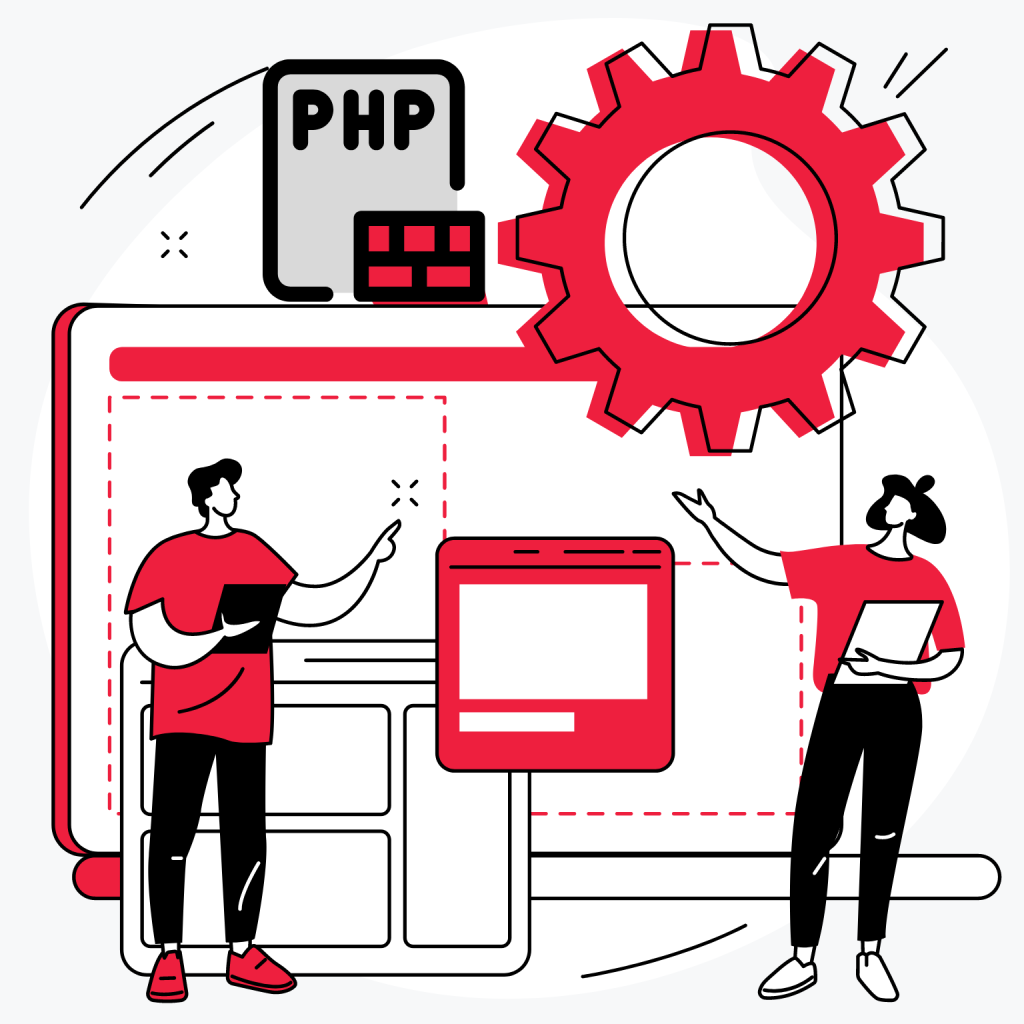 Build Your Next App With Our Top PHP Development Company
Design, coding, testing, deployment, promotion, and support are all included in our entire PHP web development services.
Our team of experts can handle the entire development process, from structuring to designing and developing. A variety of industries have been served by our experienced and highly qualified PHP developers. To give your company a competitive edge, our team works hard to meet your goals.
We deliver end-to-end Core PHP development services to build high-performance websites and applications.
A server-side scripting language, PHP, is widely used to develop highly functional websites and web applications.
As a PHP web development company, we can offer both dynamic web pages and web applications with the use of PHP frameworks.
At CodeSparrk we provide robust PHP development services along with dedicated PHP developer to hire for a global customer base. We help and provide best solutions for Startups. Medium size business, Enterprises and International Businesses.
Our Scalable PHP Development Services
CodeSparrk provides Full cycle php development services to clients worldwide. Businesses get benefits to work with experts in industries scaleup things according need. We have wide spectrum of our work and PHP services for major industries like healthcare, E-commerce, educational, fitness and Finance. Check out our scalable services here.

Custom PHP Web Development
Using PHP programming language, we design solutions of any complexity. We create compelling web applications, PWAs, SPAs, and cross-platform apps for businesses across industries.

Open Source CMS Development
As a full-service open-source CMS provider, we specialize in creating highly customized websites using WordPress, Drupal, Joomla, Magento, etc. Our PHP developers maximize the potential of the Content Management System to create successful websites.
PHP is considered to have the largest number of websites written in its core language and in its open-source. Web development company specializing in PHP web development services. PHP development services range from dynamic web pages to complex ERP systems and applications.

Custom Portal Development
We have experience in building business-specific internet portals using PHP, including B2C, B2B, enterprise, and corporate portals. Providing reliable web development services to our clients, we meet their complete needs.
API integration is possible in your PHP and CMS systems, whether they are public, private, or internal. In addition to integrating APIs into your PHP websites, we provide various interfaces that are provided by the APIs to integrate them.

E-commerce Development Services
With the right combination of technologies, we are capable of building eCommerce solutions that are equipped with the latest technologies and features. We are capable of creating highly customized eCommerce portals.
Looking for the Best PHP Web Development Services?
Web development service provider that provides the most-trusted services
Benefits of Hiring CodeSparrk's PHP Developers​
We have on-demand developers for a wide range of industries that are available readily to meet cutthroat deadlines! Now hire skilled PHP developers from CodeSparrk for your already existing software or a whole unit for a new one. We integrate the communication between every member to keep our clients updated. 
With over a decade of working in PHP development services, we have gathered invaluable experience through our diverse clientele. Enjoy innovation with brewing fast-paced solutions.
It depends upon your project and how much time it could take. Our project management team would be with you from signing a contract to final delivery. Therefore, you could be well-assured that your PHP projects are not meant for any more delays with our on-scheduled deadlines.
We keep you safe and protected as our employees work individually on your project till its completion to secure on-time delivery. You don't have to pay extra for anything. Pay the one-time pocket-friendly or in installments, get your PHP development services today.
Reliable and Trusted Partnership
We believe in mutual trust and cooperation. Our goal focuses on building fruitful relationships. Our flexible business model is made to meet the unique requirement that gives you high scalability and reliability. Find comfort and convenience with cost-effective plans according to your expectations.
At CodeSparrk, we ensure the efficiency of each product through a comprehensive procedure as stated above. Our developer's team keeps on improving and altering changes according to the timely feedback.
Open Source CMS Development. As a full-service open-source CMS provider, we specialize in creating highly customized websites using WordPress, Drupal, Joomla, Magento, etc. Our PHP website developers maximize the potential of CMS to create successful websites.
PHP Development Frameworks We Use
Want to Build a PHP-based Website?
Contact us for a free consultation so we can help you turn your idea into a fantastic digital product.
Why Choose Codesparrk Technologies?
Millions of App Downloads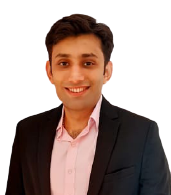 Tell us about your Custom Software Development ideas to get a custom quote and hire the best Custom Software Developers today.
Frequently Asked Questions
"I approached CodeSparrk to create our website. Kushal was introduced to me and has been really supportive from day one. He made some excellent suggestions for how the website should look based on the information I gave him. The end result pleased me greatly. Not only that, but he also assisted us in every way when an update was required and provided us with the best server solutions. All of this comes at a price that offers excellent value for the money. I look forward to collaborating with him once more. Highly recommended"
I appreciate CodeSparrk's efforts very much. They provided a flawless solution for my project using customized solutions. a prompt resolution from the appropriate angle. I am so happy to work with CodeSparrk. The team displays a real understanding of our issues and comes up with suggestions and impressive ideas. This has led to a better overall work relationship. If I had to do it all over again, I would select S3 as our outsourcing provider again."
The quality of work done at CodeSparrk really impresses me. The team you worked with was very responsive to our needs and provided fewer changes than I've experienced in the past. They seem to really understand our issues and came up with some great suggestions. This has led to a better overall work relationship. If I had to do it all over again, I would select CodeSparrk as our outsourcing provider again.
"Reliable company. My app turned out perfectly. impressed with the assistance and services of the company. Excellent work, really satisfied.
I had a wonderful experience working with Codesparrk India! When his team requires assistance, Kushal Dubal is personally involved in projects to address the identified issues. CodeSparrk has consistently provided me with a timely solution. I have enjoyed working with him on several different types of games projects, using Flash, Unity, or Cocos2D. We have created games for various platforms, including iOS, Android, Kindle, and Windows. for Games2win India Pvt. Ltd