Our Custom Services - Mobile, Web and Software Development​
In a fast-paced and competitive world, make your products and offers to stand out with our services.Our codesparrk team of software developers is here to help you make the most of your time and budget with cutting-edge technology. We know that it takes a lot more than just coding to create an outstanding product, so we don't stop at getting the work done; we also collaborate with you to ensure the best possible outcome for both parties.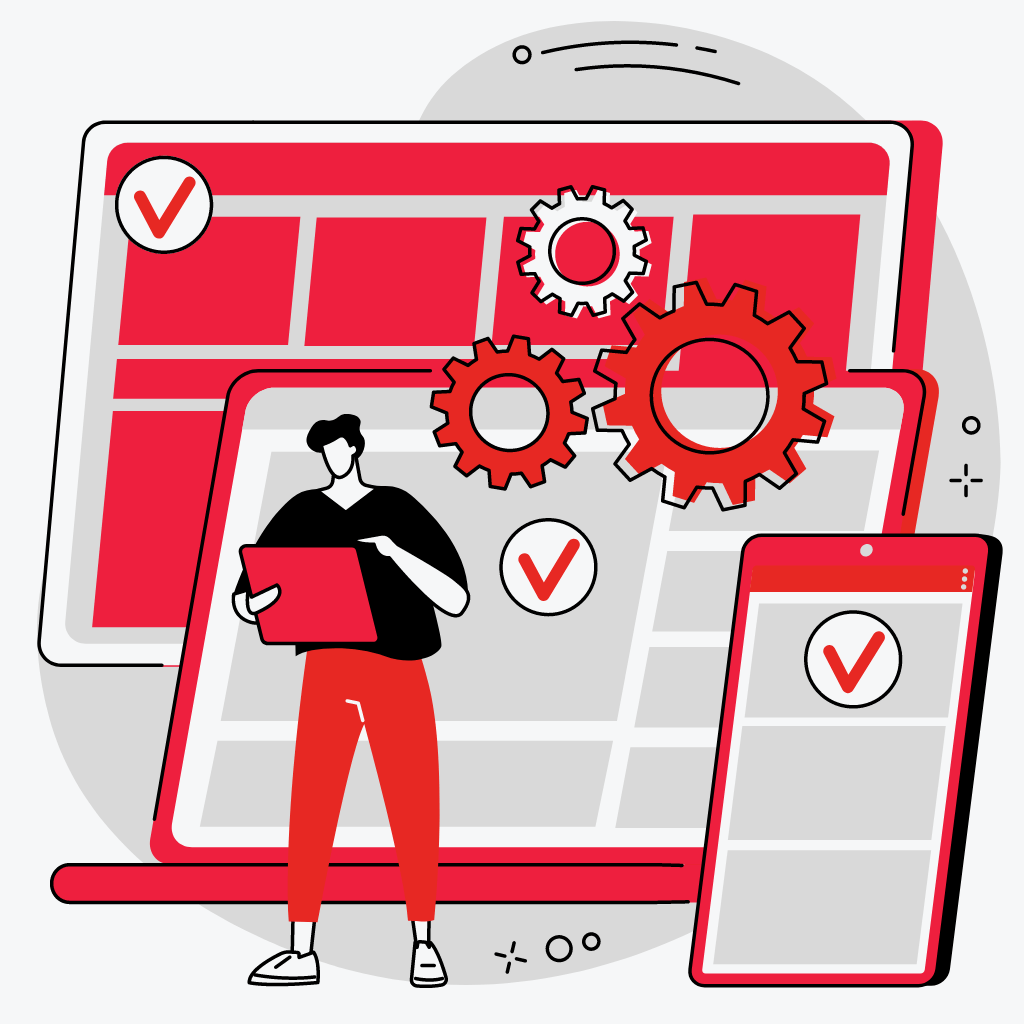 Get Custom solutions and Services that all your Business Needs
We're proud of what our company has been able to do for others in their time of need. With hundreds of clients and over a decade of experience under our belts, we're always ready to help you in any way we can. Here are a few of the services that we provide. Click on any service name to see more details.
The thing that sets us apart is our attention to detail and commitment to your satisfaction. By working closely with you, we make sure that your business goals and objectives are met while maintaining quality and timely delivery. Our ultimate goal is to give you a competitive edge against the competition. So, Hurry up, Hire us for better opportunities.
Explore Our Services and what we offer!
With our customized solutions, we help our clients increase their business abilities and potential. Our expert team of developers strategize new ideas and develop real business value by making the most of our custom mobile, web, and software development services. Get in touch with our experts right away!
Our company has a highly skilled team with expertise in building mobile, software, web applications, and games for customers all over the world.
Game Development Services
Codesparrk offers incredible game development services where no one will be able to resist your game. 
We offer what you call affordable "game development outsourcing," which will get your ideas turned into reality faster and better than you could do on your own.
Mobile App Development Services
Android, iOS, Windows Phone: what's your mobile app development platform? We offer a wide range of services for these types of businesses and more.
We offer all levels of mobile app development services. We can help you get your idea from the ground up. Whether you need one-time assistance or a long-term consulting contract, our experts have the skills and knowledge to get your project done right, on time, and on budget.
Codesparrk offers expertise and skills to businesses in the form of an enhanced online presence. We are not restricted to a particular niche when seeking development services that allow us to explore new ideas while maintaining existing branding strategies and strategies as they become more popular. 
We are Web development services provider as well as an integrated digital marketing agency with offices in different locations across the globe, engaged in brand building and website design services. We aim to deliver simple, visually appealing, and user-friendly websites at competitive prices.
We help businesses of all sizes build relevant and engaging digital marketing campaigns through a variety of services. We can help with SEO, social media, and online advertising. You'll have a dedicated account manager who will work with you to come up with the best plan possible for getting you the results that you need.
Our Consulting Services tackles all facets of the creative process. Software Development Consulting Services has world-class creativity within its organization as we believe that anything is achievable if you put your mind to it.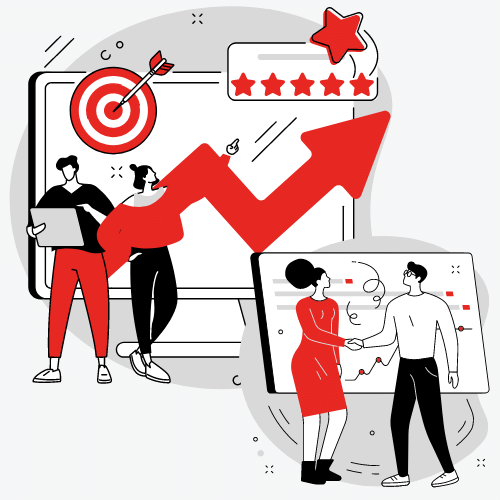 What our company experts offer
Trusted Money-Back Guarantee
5 Million + App Downloads
Client Support Absolute Support
Frequently Asked Questions
Custom software development is the process of designing, building, deploying, and supporting software for a particular set of users, tasks, or organizations. Custom software development focuses on a strictly defined set of specifications as compared to commercial off-the-shelf (COTS) software.
Custom web application development can be used to create one-of-a-kind web apps that are customized to the requirements of a specific business. Web apps, websites, and portals created quickly and cost-effectively by CodeSparrk perfectly replicate your unique business processes.