How to Create an NFT Marketplace Ultimate Guide for 2023
NFT is booming nowadays. You can create NFT marketplace for business. Want guidence check this guide to learn how to create MarketPlace for NFT.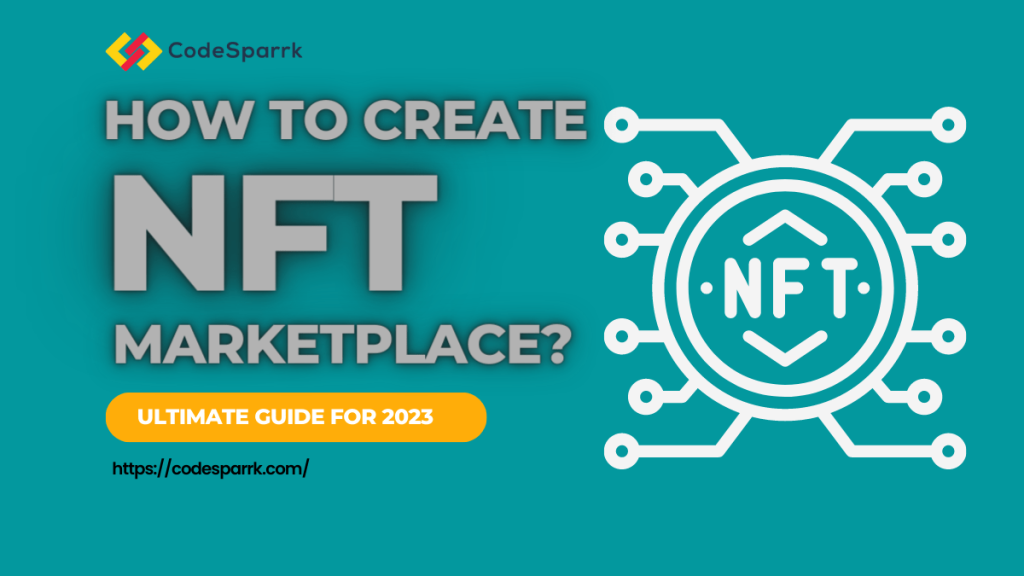 To get such blogs post please subscribe
NFT Marketplace Development- A Complete Guide 2023
We all know how NFT is becoming the talk of the year. Did you know that revenue in the NFT segment is projected to reach US$2,520.00m in 2022? According to Statista, the NFT marketplace is expected to amount to 64.45m users by 2027. The Non-fungile token emerged in 2014 and has become one of the most popular digital trends worldwide.
Famous NFT platforms like OpenSea and SuperRare are just the beginning of the market. The number keeps growing and the sales volume has reached nearly 25 billion dollars in 2021. The trading sales has increased exponentially as NFT enthusiasts depend on them to buy and sell tokens.
In this blog, we are going to unravel how to create an NFT marketplace development with a complete guide to follow. From defining what is NFT, we have covered things to consider while building an NFT marketplace, the cost, types, and much more. Without further ado, let's get started!
Before going to the extreme basics of this subject, let's first understand what does NFT mean. These Non-Fungile Tokens (NFTs) represent digital assets that are interchangeable in nature. These tokens can only be exchanged for another NFT and no other digital asset. It can be bought using fiat currency or cryptocurrency.
Unlike other fungible tokens that can be replaced with an identical item, NFT cannot be swapped. Non- fungible items are stored safely on the blockchain ledger with important details including ownership details, and identification.
Attributes of Non-Fungible Tokens (NFTs)
These are some features of NFTs that help you understand better.
Uniqueness
The most distinctive attribute is the uniqueness of each NFT. further, they are nondividable. You cannot further divide the token into parts and have to buy them as a whole.
Possession
There is single-party ownership. Each token can only be possessed by an individual not a group of persons. Data of each token and its ownership is stored on the blockchain.
It's Rare
One thing about NFTs is that they are rare and hence scarce in number. And as we know how the market works. The rare any asset would be, the more valuable it becomes. With its unique and out-of-the-box features, it beings a competitive edge.
Besides these, NFTs are authentic in nature with easy-to-trade liquidity and can be operated on different blockchain ecosystems.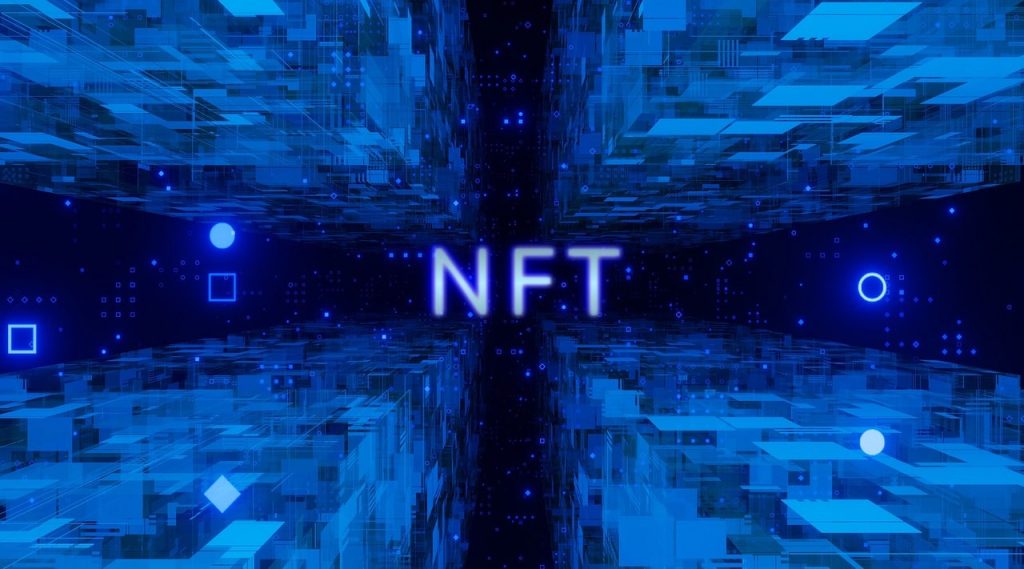 What is NFT Marketplace and How Does it Function?
A unique virtual item, Non-Fungile Tokens are a digital asset that comes with single ownership. This virtual item is like any other piece of content including images, videos, audio files, etc. This token is made on Blockchain technology like Ethereum or Cardano.
Due to the popularity of NFT on fleek, many businesses have focussed on its marketplace. But what are NFT marketplace and its functionality?
An NFT marketplace if a platform where people buy or sell NFTs or display their collection. They can purchase or sell using their online wallets. In this marketplace, people can stay updated about the latest market trends and explore the comprehensive NFT functionality.
There are two types of NFT marketplaces:
A general marketplace where NFT platforms are common in nature and is all inclusive of all kinds of NFTs.
Niche marketplaces where NFTs are sold or bought related to a specific niche.

Don't worry about the protocols and policies in the NFT marketplace as in the presence of smart contracts, you are secured to conduct transactions with safely. The regulation of Blockchain makes it easier to reject or accept purchases that further negate the possibility of potential fraud.
The workflow of an NFT marketplace is:
Signing Up: You initiate with making your account on the platform. Further you connect with digital wallet through which you buy or sell NFTs and manage them.
Buying an NFT: Customers can buy an NFT through an auction. The price is fixed and through the platform, you can get in touch with the seller and bargain if you wish to.
Selling an NFT: Users can sell their NFT by uploading digital assets, set up a price, and choosing to see through an auction. Once the asset is approved, it is listed for sale.
Examples of Popular NFT Marketplaces
Some of the notable NFT marketplaces that are trusted by millions of customers are:
OpenSea
With an annual revenue of 200 million dollars to 500 million dollars, OpenSea is the first largest NFT marketplace to ever exist worldwide. OpenSea offers all kinds of NFTs with more than 20 million collections.
Nifty Gateway
Nifty Gateway is another great NFT marketplace with several successful digital artists selling their works on this platform.
SuperRare
With a centric approach, SuperRare is another famous example of an NFT platform. If you are a lover of unique artwork, this platform is for you! Connect with a limited and famous group of NFT artists on SuperRare.
Before listing the reasons why NFTs are popular, lets look at some of the statistics:
NFT market's value is the most expensive marketplace valued at 69 million U.S. dollars.
The turnover between 2018 and 2020 was 338.04 million dollars worldwide.
The global NFT marketplace was at 3 billion by mid-june 2022 and reached a 100 million dollars, taling about 30x growth in under 2 years.

These analytics show that NFTs are continuing to rule the marketplace and is going to be one of the trendiest talks of the year. So why not smell the success and reap the benefits?
How to Create an NFT Marketplace: A Complete Guide in 2023
Now that our basics of NFT are quite clear and well understood, let's unveil the comprehensive process of creating an NFT marketplace. An NFTmarketpkace is created with smart contracts in Blockchain technology.
Before beginning with the development of the marketplace, choose your niche. either you can choose from existing ones that are popular or can create your own unique NFT marketplace. Some of NFT marketplaces are Art, Gaming, Sports, Mass, Elearning, Investment, Security, and real NFT marketplaces among others.
Before moving ahead, make sure to choose a white likable NFT or create an NFT platform from scratch. Find your USP and set your NFT standards. Along with these, decide payment gateways for NFT and if it will allow minting or not.
2. Find an NFT Marketplace Development Company
The next step would be to find yourself a suitable and experienced NFT marketplace development company. You can choose a freelancer or in-house developers or a full-fledged NFT marketplace development company which is the best option to cut down costs.
3. Set up the Features of your NFT Marketplace
Now choose must-have features of an NFT marketplace and add unique ones that help you standout from your competitors. Make sure to include must-have features which we have discussed in our next section. Alongside this, including storefront, token search, categories and filter, bid and buy feature, create listings, and wallets.
4. Choose your Monetization Strategy
There are a few monetization strategies you can choose from:
Listing fees
Transaction fees
Setup fees
Budding charges
Ads
5. Create your UX/UI Design
Create your UX UI design that provides a seamless user experience. A user is looking for platforms that have logical actions included and a friendly user interface. The first impression can skyrocket or fail your entire idea. Explore necessary factors including your target audience, their needs, and desires.
6. Choose a Technology stack
The whole construction of an NFT marketplace comprises two stages: back-end and front-end development.
Back-end Development:
The server side and communication between the database and server are handled by Back-end development. You can choose from Java, PHP, and Python as your programming language.
Front-end Development:
How the users interact with the platform is covered under Front end development. You can choose Angular.JS, React.JS, or Backbone as your programming language.
7. Testing and Deployment
Once your platform is ready, ensure to conduct tests to make it bug and error-free. After each part is thoroughly tested, your [platform is ready to be deployed in the market.
8. Gather Feedback and Promotion
So now your marketplace is live, it's time to move on to promotion and gathering feedback. You can look at the influencers to promote your marketplace and promote it on social media. You need to understand what the users like and don't like about your marketplace and upgrade accordingly.
Things to Consider When Building an NFT Marketplace
These are some factors that you should take into account before developing an NFT marketplace:
Your NFT marketplace should have transparency that further gain their trust. Your blockchain network ensures an error-free payment procedure should be error-free and bug-free.
All the transactions in the NFT marketplace should be built with secured safeguards and should not include unnecessary functions.
Choose Monetization Model
It would help to consider your monetization model. For instance, OpenSea charges a fee for listing.
Be sure to make a smart contract to avoid fraud and reduce intermediaries.
Transactions and payments do not require users to fill in personal details. This makes the process easy and instant.
The inclusion of Blockchain technology ensures that you can trace and verify NFT ownership. Users can verify the uniqueness of the NFT and access its worth.
NFT marketplace is a platform with billion of dollars that have hit several milestones as well. If you are a business and looking forward to making millions, then making your NFT marketplace is the best option to move forward with. Join the trends and access the coming future of NFTs.
Frequently Asked Questions (FAQs)
Get a free consultation on your idea and explore your potential with us! For more