Best Plant Care Apps for Plant Lovers in 2023
The future is here! In 2023, we'll have a lot of plant care apps to choose from. With so many options, it can be hard to know which one is the best. This article will help you decide which plant care app will be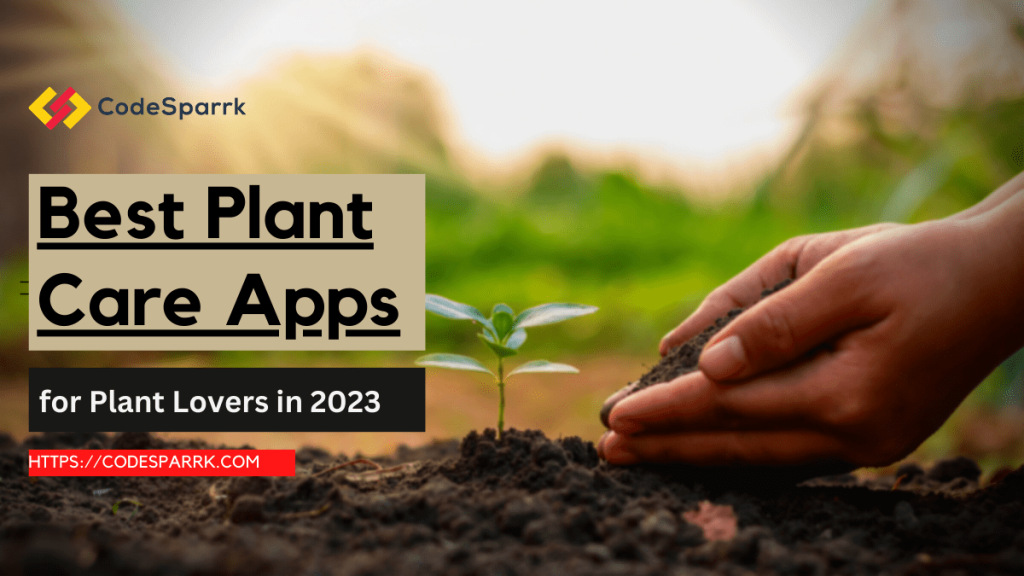 To get such blogs post please subscribe
Best Plant Care Apps for Plant Lovers in 2022
Do you want to keep your plant alive but it ends up being dead? Never kill a plant with the best plant care apps for plant lovers. Be it yellowing leaves, brown tips, or dry fonds, these apps are best for getting all the knowledge about your plants and taking care of them carefully. Now be hassle-free with a comprehensive guide and outstanding features that these apps provide.
Clear your doubts about how much to water, what conditions should your plant need, or which disinfectant is the best from the experts. We understand plant needs and that is why in our blog, we have brought a comprehensive list of the best plant apps for giving the care they deserve.
If you are a novice or not, start with our list to find out more about your plants.
Best Plant Care Apps in 2022
PlantSnap is the perfect app for your plants and comes first on our list. This app is perfect if you are confused about which plant you have and want to receive more information about it. PlantSnap is the app that identifies your plant through the camera. Once it identifies, it shows you the name and link to Earth.com for more information about it.
Besides this, you can learn to take care of your plant through methods it will show on the application. This app also gives you recommendations on the nearest plan shops and plant availability to shop for unlimited plants for your home or office. This is one of the best plant care apps to explore your inner plant lover.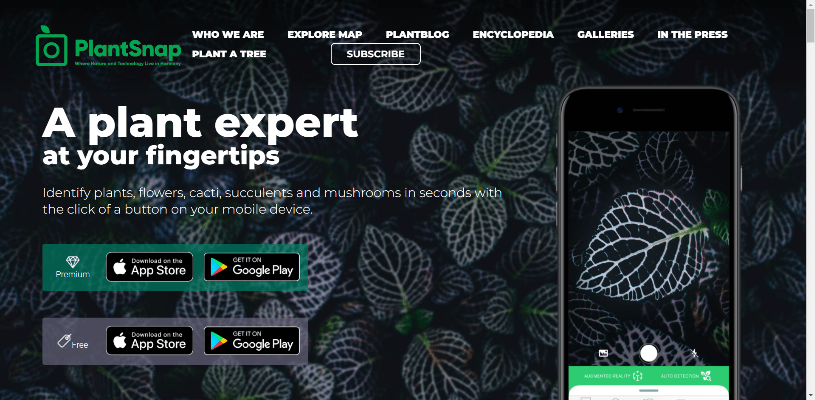 Vera is a plant care app that comes with a simple interface and offers clean navigation to all your plant-related issues. You can document your plant's growth and keep a journal of every small detail. Be it a plant's growth or your thoughts about foliage, you can keep comprehensive track of every small detail.
Brought to you by Bloomscape, Vera comes with easy-to-follow guides for different functions including watering, fertilizing, and more. Get expert advice on the app on various issues related to your plants and give them the care they deserve.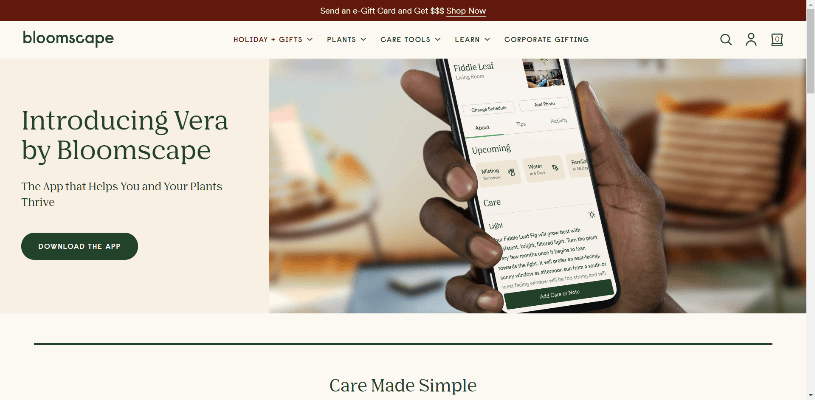 Florish is one of the amazing plant care apps that comes as a powerhouse of plants. This comes as a haven for those who are new at taking care of plants. Growing houseplants is a tough task as the plant has different needs. This gives you the full feed on tips and quizzes for knowing more about plants.
It lets you start your plant care journey by providing several features like additional information on different species of plants, a light meter that accurately tells you which app is suitable for your house, and a "Discover" section that comes in handy for tips and design trends. It will easily navigate you to design ideas for your room.
Gardeners can use the Gardenia app to explore everything about planting. From gardening, watering, and fertilizing, Gardenia gives small details about various plants. It comes with a charming interface that gives you a personal plant manager to track your plant's routine and where you can set reminders.
Scroll from a plethora of gardening tips ad doesn't forget to take advantage of the best feature which is the weather monitor. It gives you precise location, humidity, and rain levels to protect your plant from any harm. Awesome, isn't it?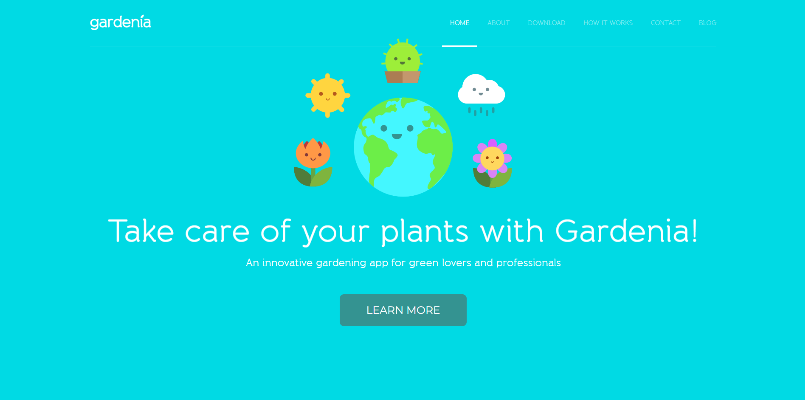 Planta is a comprehensive plant care app is available on iOS and comes with in-app premium features. This is a one-stop destination for all your plant-related problems. There are two versions that you get- one is free and the other is premium. Even the free version comes with a lot of features including checking the light intensity of each plat by logging in, push notifications on a reminder to water them, and knowing which weather condition is best suited for your plant. All you have to do is register your plants with their names in your account.
The Premium version gives you various features that are extremely helpful and well-structured. You can upgrade and get fertilizing, misting, repotting, and setting reminder instructions.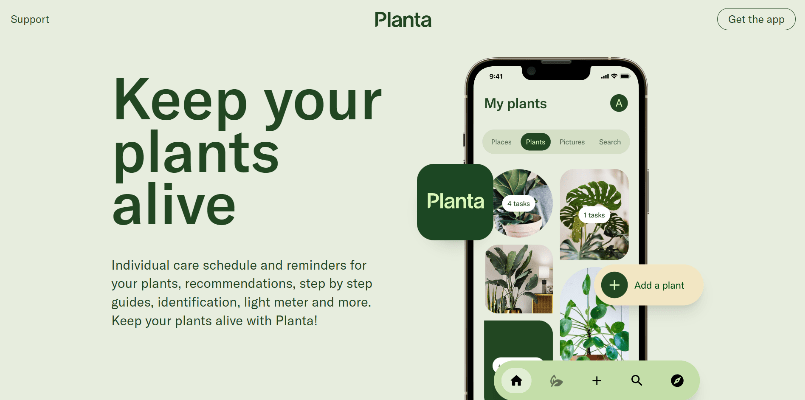 If you are looking for easy to navigate interface with an easy tracking feature for your plants, then PlantMe is the best plant care app you can have. To start with, it has a vast database of various plants so you can almost find any plant's information and their favorable conditions. You get simple metrics that show the history of the registered plants.
How healthy it is or what it needs according to its history of health, PlantMe is here to give every bit of information about your plant. You can also get gardening suggestions from this app. This app comes in two versions including a free and a paid one. You can upgrade to premium to enjoy an exclusive plant community and features.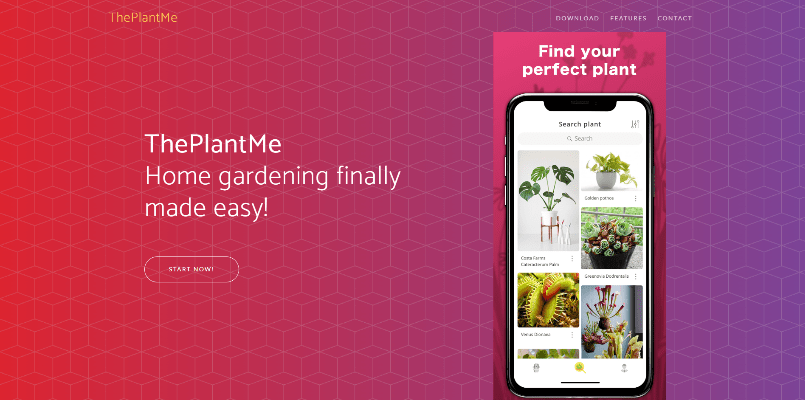 Did you browse The Spruce as well for gardening tips and suggestions? Then you will love this app as The Spruce has launched a whole application based on this.
The app comprises two wholesome features. One is the library about plants including care tips and the other one lets you discover plants according to the seasons and set reminders to water, fertilize, and repot your plants. It, unfortunately, does not come with features like a light meter and personalized plant recommendations but surely tells you about preferences for light, temperature, humidity, potting, and propagation.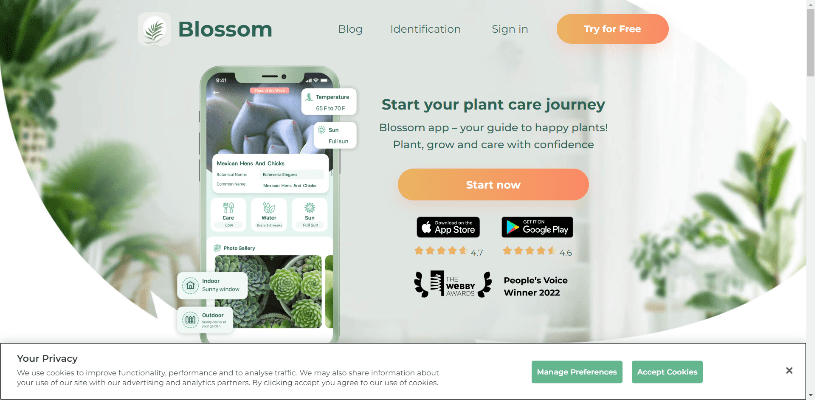 We know how much you love your plants and that is why they deserve the best plant care possible. Choose from these awesome plant care apps that are designed with a simple interface and boatload of features to explore. Don't let your nature spirit dim and learn from these how to nurture your love for plants!