Top 10 Mobile App Development Companies In California
To get such blogs post please subscribe
Mobile App Development Companies In California
It is indeed mind-boggling to find mobile app development companies that can develop exactly what you have in mind. Investing in a mobile app should be done after careful research and due consultation. That is why we have brought you the top 10 mobile app development companies in California.
We understand how important it is to have the right mobile app for your business that only showcases your prominent factors but attracts your potential customers. Due to the cutting-edge competition in the technological world, it gets almost impossible to find the one that fits your requirements. There should not be any stoppage in your growth journey. Now, compare on the basis of portfolios, records, reviews, and clientele, and choose your perfect fit from this list. We have handpicked the best mobile app companies after thorough scrutinization.
Without further ado, let's get started!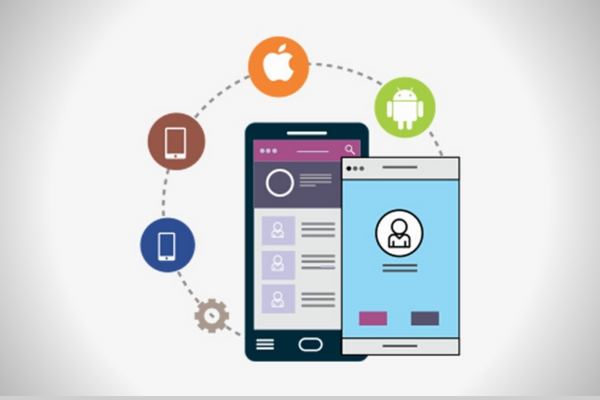 1. Appinventiv Technologies
Offering robust IT services driven by technology and innovation, Appinventive is the new age of modern technology. They specialize in a myriad of areas including creativity and product design, mobile app development, software development, digital transformation, data science and analytics, and blockchain.
Appinventive offers innovative digital engineering solutions to all kinds of companies including startups and 500 fortune enterprises. They have served some of the most notable brands including IKEA, KFC, Adidas, and Pizza Hut, among others. With 1000+ clients served, Appinventive has made 800+ million dollars in investment for startups. With 800+ professionals, Appinventive is all set to scale up your vision and let you touch unparalleled heights of success.
SPEC INDIA has made it to our list of top 10 mobile app development companies in California, US. With 30+ years of experience and 300+ highly skilled consultants, SPEC INDIA is committed to delivering high-quality premium digital products. They provide robust services in Custom Software Development, Web & Mobile App Development, BI & Analytics Solutions, Automation & Security Testing, Legacy Software Migration, Product Engineering, and IoT Solutions.
During the years of the journey at SPEC INDIA, they have developed expertise in a myriad of fields like Retail & FMCG, Sales & Distribution, Manufacturing, Healthcare, Shipping & Logistics, Energy & Utilities, and Real Estate. With a customer-centric approach, SPEC INDIA is all set to drive profits for your business!
CodeSparrk is one of the best mobile app development companies in California that cater to your specific IT needs. Be it developing a robust mobile app or developing software solutions, CodeSparrk offers a myriad of services for every kind of business. With over 12 years of experience, they have acquired a team of driven professionals who are well-versed in their fields. With the high level of expertise, CodeSparrk works with a client-centric approach. They offer mobile app solutions for the healthcare, fintech, startup, e-learning, and fitness industries.
Never doubt your idea and let it fly with CodeSparrk. They offer free consultation services on your idea and recommend you the best technology stack and methods accordingly.
Blue Label is an app development agency that is guided by analytics and has produced off-the-charts profits for businesses. The expert team comprises strategists, designers, engineers, and excellent acumen. They have worked with excellent brands including Microsoft, Google, Bloomberg, Time, P&G, and Consumer Reports, among others.
The clients are happy with their well-rounded services and deliverables. The reviews and records are inclusive of their proactive approach toward work. With extreme professionalism and structured agenda, Blue Label Labs is one of the best mobile app companies for you to get started in California!
5. Hidden Brains InfoTech
Since 2003, Hidden Brains InfoTech is offering award-winning web and mobile applications worldwide. Their growth over the years has led them to acquire the World quality commitment award and CES Innovation Award. With 19+ years of extensive experience in delivering IT solutions & services, they have won over 13+ industry prestigious awards for excellence and innovation.
Their expertise lies in customizing solutions for mobile applications that cater to the specific needs of businesses. Get one-of-a-kind solutions for every kind of business and foster your growth with the best hands-on experienced team.
Juego Studios is known for its robust IT services for games, virtual reality, augmented reality, AI, machine learning, simulation, Big Data, IoT, Node.JS, AngularJS, ReactJS, and other applications. Get end-to-end solutions across multiple platforms. They offer cutting-edge technologies with comprehensive teams in a myriad of industries including manufacturing, finance, healthcare, military, construction, and finance.
They are highly experienced and known for their skills in Unreal, Unity3D, PlayCanvas, blockchain, and development frameworks, and specialized in game design, VR, NFT, metaverse & solutions.
An award-winning mobile app development company, Sidebench has been the talk of the show in San Jose, California for years now. Sidebench provides 360-degree solutions for strategizing, designing, and developing the best project management for your business. Their agile methodology allows you to make amends easily without having to go through another investment. They provide services from ideation to post-launch, leaving no stone unturned.
Their mega clientele includes Sony Entertainment, Children's Hospital Los Angeles, Red Bull, Oakley, and United Talent Agency. Their team is highly experienced in Swift, React Native, Kotlin, and Firebase.
A leading web and mobile applications development company in California, Trigma is known to create and execute strategies that perfectly align with clients' needs. They craft innovative ideas with cutting-edge technology stacks that are deployed timely according to stipulated timeframes.
They are leading the pack with their custom software development and consultancy services. With over 20+ years of experience in helping companies navigate through their growth journeys, they have successfully created out-of-the-box solutions for various businesses.
9. Alphonic Network Solutions Pvt. Ltd.
A robust mobile app development company, Alphonic Network Solutions Pvt. Ltd. is one of the best companies that made it to our list. They have been delivering IT services since 2013 worldwide. They have an expert team of driven masterminds that have delivered over 200+ successful projects.
They work to deliver you growth and visible results. Following an Agile Work Approach, they ensure that everything is delivered and completed within deadlines. With a client-based approach, you are ready to take on the market with this advanced mobile app development company.
Exponentially increase your productivity and profitability with Differenz Systems. Their team comprises highly driven professionals and masterminds that have acquired over 20+ years of experience. They prioritize your requirements and work in compliance at each step. Their agile approach lets you make changes whenever you deem fit. Their whole expert team offers you a comprehensive business solution for web development and mobile applications.
Investing in mobile app development services is a decision that needs to be taken after due consultation and research. If you are looking for a company that helps you right from scratch to the very end of your project, then CodeSparrk is the right option for you. They have driven huge investments for enterprises to small-scale businesses. Get the latest designs and excellent strategies for your idea today. We have emerged as one of the top mobile app development companies in California. We hope to serve you with the best of services that your business needs.