Healthcare Mobile App Development (Industry Leader's Guide)
An ultimate guide for mobile app development for healthcare industry business. Find out best ideas and possibilities for app development.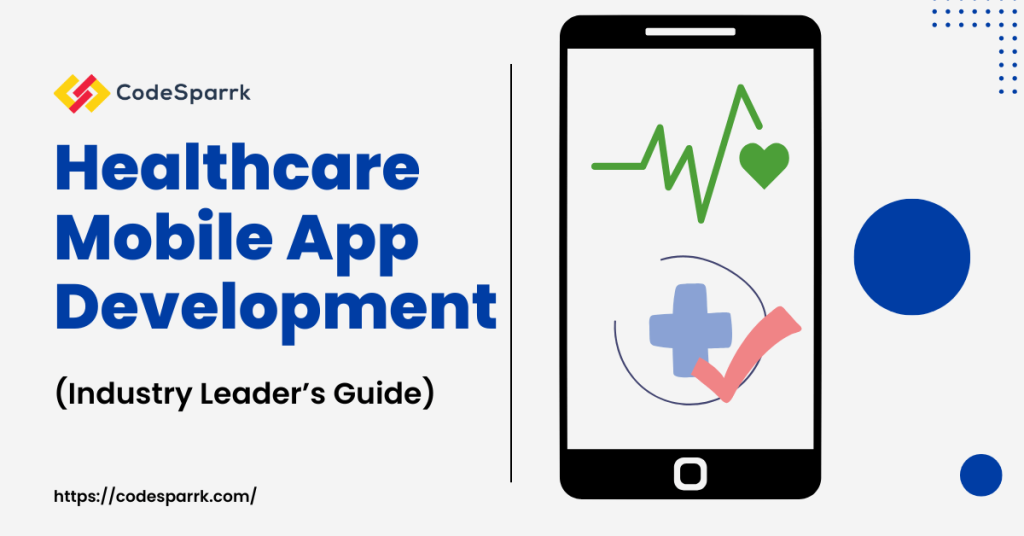 To get such blogs post please subscribe
Healthcare Mobile App Development (Industry Leader's Guide)
Are you looking forward to developing an application for healthcare? Or do you want to know everything about Healthcare mobile app development? Then this blog is your one-stop destination. We have brought everything you need to know about Healthcare Mobile Application Development with its benefits, development lifecycle, trends in 2022, and a comprehensive list of its essential features.
Did you know that the healthcare market size is estimated to reach 372 billion dollars by 2022? This industry has become one of the largest sectors in terms of revenue and employment. Especially due to the COVID-19 outbreak, the need for healthcare has arisen drastically. Due to the issue of excessive need for healthcare app development services, the need of Healthcare application development or mHealth is required by every healthcare institution. It not only simplifies the appointment processes but also keeps a comprehensive check on each patient's health. Its robust features have attracted many people to switch to online healthcare services. It's important to note that a legit Healthcare application is regulated by HIPAA compliant, GDPR, and other specifics.
Get seamless online consultations, service payments, access to patients' history, and much more through Healthcare mobile app development services.
Highlights of this Article:
CodeSparrk's experience and development cycle of healthcare Mobile application development.
A comprehensive process to start your own Digital healthcare services.
Cost estimation of application development.
Types of healthcare apps.
Trends of mhealth market in 2022.
How to secure your healthcare app
How to design Healthcare aspects
How Healthcare apps benefit doctors, patients, and institutions differently.
At the end of this article, you will be a Healthcare application development expert and you will know how to start your journey!
CodeSparrk: A leading Healthcare App Development Services Company
Now upgrade and digitize your Healthcare services with CodeSparrk. Get improved care and robust services only from one of the leading Healthcare app development company. CodeSparrk is an IT company offering robust healthcare mobile app development services for 12 years. With highly experienced developers, our company takes care of your every need and works in compliance with strict rules and regulations. Get timely deployment and a plethora of services to choose from.
The medical field has been rapidly growing and so is the management of healthcare providers. It could get mind-boggling to manage the various components of healthcare simultaneously. This is where our healthcare app development services play a major role. From clinical management to tracking patients' records, our healthcare app developers instill multiple features that impact healthcare services comprehensively. Get more organizational healthcare infrastructure and call us today to equip your governance with robust features.
We enable a comprehensive Healthcare ecosystem with advanced healthcare mobile app development experts who have gained experience throughout the years. From handling administration to cutting down costs of healthcare, we have a plethora of healthcare app development services to choose from. We take note of each healthcare institution's requirements and customized accordingly.
Healthcare App Development Services We Offer
From handling your administration to cutting costs of healthcare, we have a plethora of healthcare app development services that would fit perfectly for overall management with ease. Revolutionize healthcare with our services given below.
We know how expensive it gets when it comes to appointments, reports, handling multiple patients, tracking records, and providing manual feedback. With healthcare mobile app development services, patients can interact with doctors virtually and can cut the long hours of traffic and booking extravaganza. Connect anytime anywhere and improve user experience exponentially.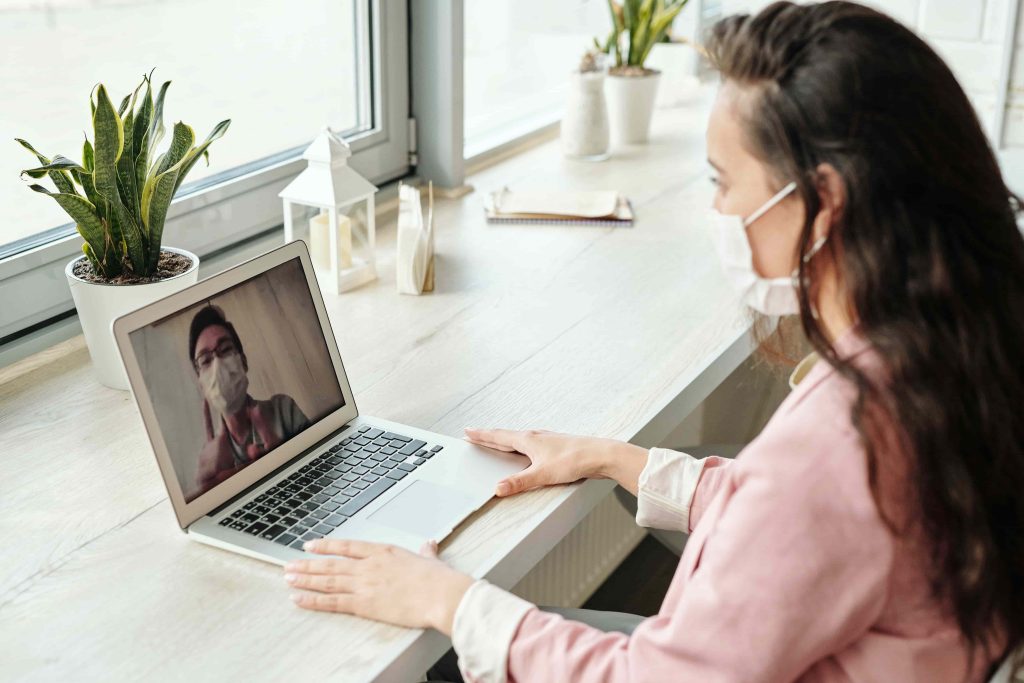 E-Health Records and Tracks
Being in the healthcare field, you could understand the gravity of keeping records and clinical data of every patient. CodeSparrk is a leading healthcare app development company that has been serving for 12 years with out-of-the-box solutions to every kind of challenge.
Fitness and Wellness Applications
We curate custom Healthcare app development services in the sector of fitness and wellness applications. We provide vitals monitoring, healthy habits monitoring, activity tracking, menstrual cycle, and pregnancy monitoring, among others. We also develop robust mental health apps that allow patients to get access to meditation apps, stress management apps, etc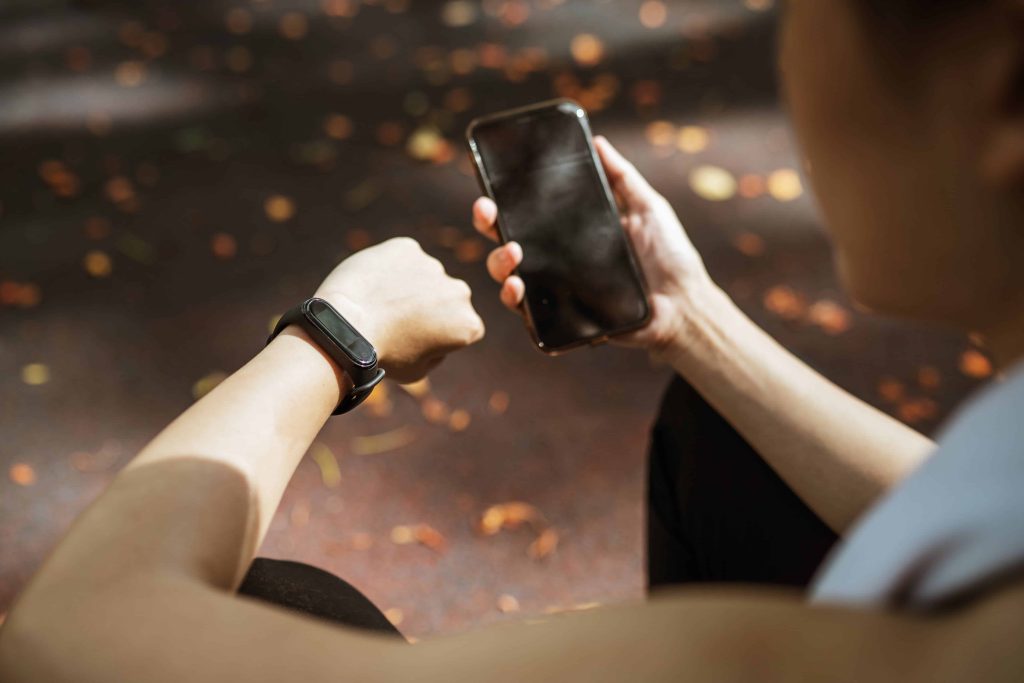 As a trusted provider of health app development, we provide prescription management applications. Now get the mobile app for storing patients' allergies, biometrics, and prescription data.
Process Management and Medical Insurance Claim
Digitalization has simplified process management with streamlined procedures and scheduled appointments. Patients can track each update through the app and also doctors regarding any alteration. Get the right scheduling, appointment, and check-in.
Multiple Payment Gateways
We provide bills related information to give full access to control on financial engagements. We use APIs like Google health cloud and other robust Application programming interfaces.
Software Integration and Laboratory Management
At CodeSparrk, we understand how the operations can get disordered and chaotic. Due to the pressure of handling every healthcare component, we develop medical software solutions.
Need to talk about High-end Healthcare mobile app development services from expert team?
CodeSparrk transforms your idea into a reality by developing robust mobile apps and intuitive software product. Leverage our services and get your feature rich mobile app developed today from highly experienced developers. From branding, ideation to post launch, we have project managers, creative heads, core developers, and extended staff services for seamless user experience.
Get a Free Consultation from Healthcare App Development Experts today!
Key Types of Healthcare Apps
Did you know that there are over 50000 healthcare apps present on apple and google store? Over some recent years, especially with the pandemic hit worldwide, the healthcare apps have been a real savior for everyone.
In general, there are two kinds of healthcare apps in the market: one is professional healthcare apps and second is healthcare apps for patients.
The former is used by doctors to keep records of patients and maintain data easily. The latter one is used by patients to get access to nearby clinics or affordable healthcare in their region.
1. Professional Healthcare Apps
Big database management:
These apps allow the doctors to keep track of a big database of patients with their records.
It could easily manage information related to diseases, drugs, and prescriptions in one place.
Interaction Among Healthcare Institutions
These apps allow different healthcare institutions to connect with each other and help in developing thematic social networks.
Patient's Medical History and Record
These apps allow the administration to keep long history of patients to get access instantly. It solves the issue of keeping records manually that requires other resources and addutionsla employees as well.
Doctor's on demand apps
Telehealth apps are a great solution for finding patients online that require expert advice in a particular field.
2. Health Apps Used By Patients
Let's understand how healthcare apps are efficient for patients.
Provides additional information about Healthcare institutions : Now the patients can easily find any particular kind of doctor online and its appointment entails to avoid congestion later. Its super helpful in times of emergency.
Reminder and Diagnosis App: Healthcare apps are super helpful in providing habit reminders to patients about their diet intake, medicinae intake or appointments.
Meditative and Healthy Lifestyle Apps: One of the greatest aspects of Healthcare app development is that it is super helpful in providing dynamic healthcare tips and meditative processes for maintaining a healthy lifestyle.
Mental Health Awareness: It provides awareness blogs on mental health issues and its solution sthrough blog channels and service pages. Duw to advent of more healthcare apps online, people can now have the access to consultation to psychiatrists at affordable rates.
Monitoring and Women's health apps: These apps allow an individual to keep track of their health and diagnose early if there is any complication. It helps to maintain regularity in cases of chronic condition management like diabetes, blood pressure or cancer, etc.
Key Healthcare Mobile App Development Trends in 2023
Over the years, the healthcare industry has developed drastically. With the advent of complex health industry regulations, it has greatly influenced healthcare mobile app development. Let's look at some of the major healthcare app trends in 2022 that has gained popularity!
Telemedicine market has begun to change the healthcare market structure. Its highly reliable for the patients to have private communication with their doctors and procuring medicinal services. According to statista, the telemedicine global market is expected to rise by nearly 460 billion U.S. dollars by 2030.
The internet of things has become widely popular in the healthcare industry. It has helped in regulating functions for doctors and helped in seamless administration. Wearing track devices and it helps in collecting necessary information.
It is estimated to grow exponentially in the near future. Especially with the advancement of technology in healthcare app development, it is projected to increase to 135 billion USD by 2023.
Artificial intelligence has exponentially helped the healthcare industry in major aspects. For instance, patients don't have to present for several tests and examinations, cutting the costs for clinical visits.
There is an even greater possibility of achieving major developments in conducting major operations. This not only reduce costs but help the patient recover quickly than ever before.
4. Blockchain & Healthcare App Development
During a patient's recovery process, health IT has helped a lot in keeping everything in sync. It helps in seamless administration and working of healthcare industries.
With the increasing healthcare services, keeping data aligned is a task difficult to attain. Data becoming the main factor in the healthcare industry, innovation is solving many issues and giving scalable solutions.
From operations perspective, it helps doctors to keep all the data analyzed such as staffing data, administration, and financials, etc.
With the adoption of healthcare apps, the option of several payment gateways is available. This makes all the transactions with its records available at one place.
Nanomedicine is the branch of medicine where the nanoparticles or any other nanoscale is used in the medical industry. It is growing exponentially and has widened the scope in the medical industry.
Organizations use Nanopill cameras to study the inner parts of the body. It is also estimated to hit the market in the near future.
Step by Step Process of Healthcare App
It is one thing to develop an app and another to successfully execute it in the market. In our step by step guide, we will take you to each significant step including market analysis, research, setting up goals, and resulting in successful healthcare development.
There are millions of healthcare apps available on the internet. But what makes your application successful in the market? You need to sort some answers to principal questions.
Ask yourself the following the questions:
What problem does your healthcare app solve?
Who are your competitors?
How does your app stand out among other competitive healthcare applications?
How do they attract your customers?
Identify your unique selling point (USP)
A simple recommendation would be developing a working prototype that is inclusive of all the essential application features.
Conduct tests and start with posing a solution to potential problems.
Design your Healthcare app project
It's equally essential to keep the small details in mind while checking everything. You need to keep the following things in mind:
Keep color combination in check
It is necessary to keep color themes in check. It's important to keep fonts and themes pre-decided. It gives your audience the comfort and welcoming nature. Generally, warm and calm colors are preferred. You can use cold tones to highlight the features and warm colors to get attention.
Have a Proper Notification bar
Keep a proper notification feature that highlights your upgrades and core reminders.
Keep these things in check including color-coding, choice of fonts, specific animations, or gestures that can be used.
Android and iOS Design
In the process of healthcare app development, keep the these following in mind:
Blindness or sensory impairments
Deafness
Low vision
Dyslexia
Attention deficit
Physical disability

These disabilities could affect people who are having the same. Consider what audio and video representation should be on your website and application.
Launch the first version of your product
Launch the first version of your healthcare application comprising all the essential features and functions. Conduct all the necessary tests and invest accordingly. It is suggested not to invest in big amounts until your idea is approved and your first version is successful among customers.
That is why it is recommended to launch the first version for a limited audience with a small investment. Once you get feedback and results from the evaluation,get started with the next step.
Testing and Feedback
Testing is an essential process in each process. After each update, conduct frequent tests to debug your application, making it error free.
Conduct frequent beta tests, distribution tests, user comments, and app ratings, all provide invaluable information about your ongoing strategy with a project.
Healthcare Application Monetization
The healthcare app offers a range of business opportunities. But to explore those, you can try these monetization ways to pitch your idea:
Via device or medicine sales
Advertisement
Subscription model
In-app purchase model
Once your app is developed, what's better for grabbing multiple business opportunities? Selling it.
Got an idea? Reach out to us and get a free consultation. Get a full review list of how to make your app successful from a team of highly experienced experts.
Contact us today to know more!
Modern features of Healthcare Application
Let's focus on some essential modernized features that should be present in your healthcare application. They hugely impact our UI UX design and give you a quality assurance.
Make your clients satisfied by having these must-have features.
Just like any other mobile application, you need to make a user profile. The healthcare solutions will be given on the basis of client's information that they will store in the profile.
A comprehensive profile will store your data and provide you with a personalized dashboard.
One of the most helpful features of any healthcare application is tracking. Now patients can track their blood pressure levels, calorie consumption, pulse, or glucose level through the app itself. The presence of wearable devices has made it possible to track how many steps we take or give us other key features as well.
This function allows the user to schedule wherever and whenever the client needs. Now any patient can take appointments without having to stand in a queue for hours, can schedule medicine intake, consumption targets, and so on.
4. Different Payment Gateways
Now payment can be done with a few clicks and it has never been easier. There is an option of payment integration where you can pay for your medical expenses through healthcare services or insurance online.
Payment can also be made for regular bills, doctor visits, or hospital admissions, etc.
Healthcare app services have taken a new turn especially for the doctors. Now they can easily keep the data of each patient online in their management systems. Thus, they do not have to ask or communicate with the patient on a face to face basis.
Same goes for the patients that they can store their medical information and get recommendations easily without any delays.
The ability to chat or contact a doctor has never been easier. With healthcare application services, it allows you to contact the doctor without any hustle.
You can now include video conferencing in one of the options to contact your doctor. Telemedicine is a practice for the patients who can't afford to visit the doctors in person.
With video conferencing, take advantage of in hospital experience.
This option could be risky to exercise. That is why healthcare app services should give an option to the patients to choose whether they wish to share their medical information on other social media apps
For those who wish to do the same, can share via LinkedIn, Facebook, Twitter, etc.
The best part about Healthcare Application is that it asks the users to provide their feedback and reviews after each consultation.
This not only helps in making decisions for the other patients but helps stay loyal to your choice of doctor.
10. Miscellaneous Features
Alternate features include appointments, photo gallery, analytics, prescriptions, push notifications and much more.
Security & Privacy Norms fit Healthcare Application
Let's talk about how to secure and approve your application according to the standards of different countries.
There is a great responsibility to keep the data safe and secured. HIPAA, HITECH, and FDA guidelines should be followed by healthcare app development companies. The way the app is designed and developed should be the main features through which the app would be examined. As well, regulations would differ according to countries.
Let's discuss what you need to approve your Healthcare application in different companies.
Healthcare Application Standards in the USA
In the USA, HIPAA regulations are followed when it comes to healthcare information security. This HIPAA, which is the Health Insurance Portability and Accountability Act, sets out regulations for managing patients' data.
If you want your application to be approved, you need to comply with HIPAA regulations.
The Health Information Technology for Economic and Clinical Health Act (HITECH Act) is the act that covers the loopholes in the HIPAA regulations and tells us more about the development of Electronic Health Records. It was launched in the reign of Barack Obama.
The California Consumer Act (CCPA) started in 2020 infers the extended customer rights for digital security. This act includes:
Takes permission to collect customer data.
Informs the customer of their data placements
Giving costless report on collected data on customer request
Revealing the purpose of data collection
The USA is quite strict about their data privacy rules. We recommend you to follow California privacy rules at early stages of development.
Healthcare App Development Standards in Canada
The authoritative informational privacy legislation that is present in Canada is the The Personal Information Protection and Electronic Documents Act (PIPEDA).
General guidelines of PIPEDA are quite similar to that of GDPR rules.
The rules you have to comply with according to different countries are given below:
The United Kingdom: Data Protection Act, 1988
European Union: General Data Protection Rights, 2018
International standards- ISO
Benefits of Healthcare Application Development
Let's discuss some benefits from client's and doctor's point of view.
Scheduling for patients is easier now.
Get updated about drugs and vaccines.
Get online appointments without any hustle.
Get access to all your medical records without rushing to the hospital for the same.
Reminders and notifications for timely medicine intake and regular tests and checkups.
Through doctor's evaluation, get reviews and recommendations.
Get detailed information about medical facilities and their departments.
Access to the thematic healthcare community.
Regular monitoring of patients
Get access to patients' medical history and data collection.
Easily communicate with patients.
Better time management and appointment management.
Useful news and updates industry.
Stay updated with hospital events.
Benefits for Healthcare Institutions
Better integration of patients to doctors.
Better financial management through different payment gateways.
Streamlined operations with patient records.
New customer attraction
Staff load is decreased as all the information is now digital.
How much does it cost to develop a mobile health app?
However, in the US developer's case these costs range from $800-250 an hour. We're going to estimate that health applications are needed in the healthcare industry at $60-180 per hour. There must be two developers on this platform.
Why Choose CodeSparrk for Healthcare App Development Services?
We understand the gravity of each process involved in patient care, and that is why CodeSparrk is known for the all-inclusive procedure that includes prototyping to design development services.
Proven Healthcare Experience
Our healthcare app developers are highly experienced in their niche. They know what is required and work dedicatedly on the intricate parts of the app development. Our dedicated team gives you consistent updates and progress records so that our relationship remains transparent. Our happy clients are now running smart apps for scalable management of the medical facility. We provide real-market-time solutions that ensure proven outcomes.
Transparency and Trust- The 2 Ts
CodeSparrk works on the 2 Ts policy that collectively makes us one of the best healthcare app development providers. W believe in keeping our clients satisfied and more so being diligent in the field of healthcare. Therefore we provide agile methodology and transparency so that any alteration could be made easily.
We use the latest technology to keep you upgraded in the healthcare field. Revolutionize your healthcare services and cut the cost by up to half. Our healthcare app developers use AR-VR, Blockchain, and cloud computing among others to optimize healthcare services in the best way possible.
Get Planned Architecture, 100% Secured, and Scalable Solutions with CodeSparrk.
Frequently Asked Questions (FAQs)