10 Best Reading Apps for Book Lovers
Explore the best reading app for 2022. Are you book lover, writer or publication company? then read this blog to develop reading or book app for business.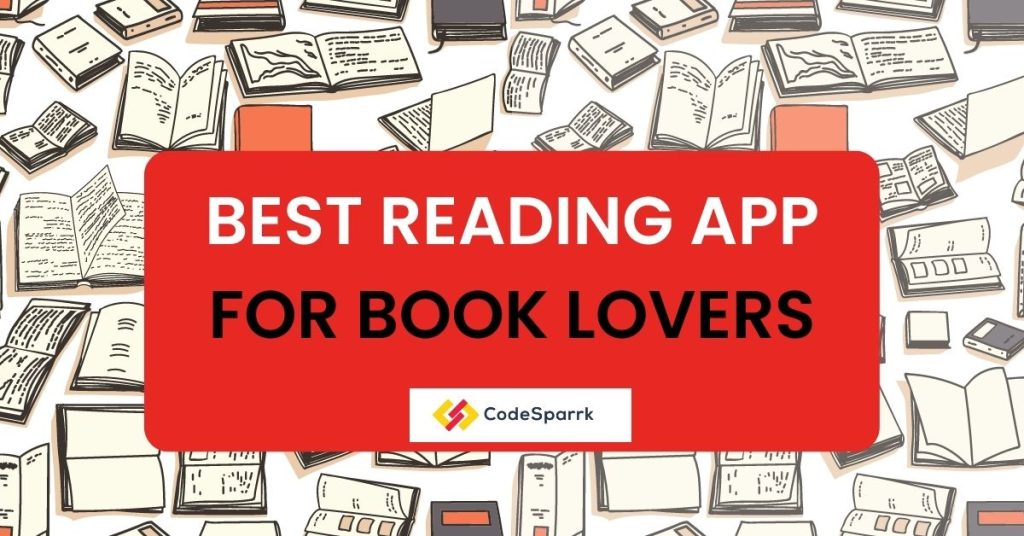 To get such blogs post please subscribe
10 Best Reading Apps for Book Lovers
Are you finding yourself always looking for that perfect book app that gives you plenty of options with robust features? We know how it feels to ditch parties just to sit in the favorite corner of your home and sip a cup of tea with the perfect book in your hands. Unfortunately, over the years, it is not possible to get access to every book. But don't get this in the way of your fun. 
With the advent of digitalization at its peak, you can find a plethora of excellent options for books and some of them are even for free! Excited much? If you are a hard-core book lover or someone who wants to add reading to their habits, this blog is for you! Get additional features and explore the best reading apps in 2022 that you may not be aware of yet. Let's dive in!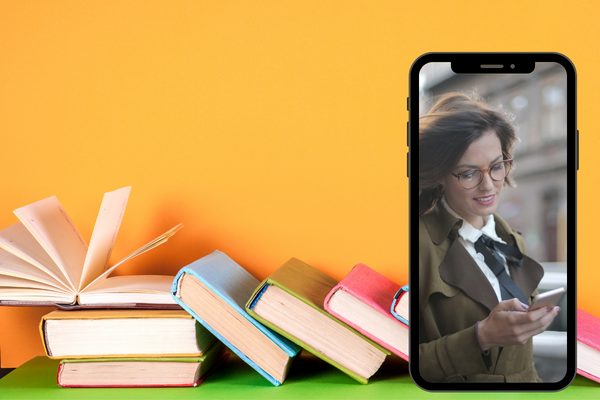 10 Best Reading Apps for Book Lovers 2022
Being among the top choice in this list of best book apps in 2022, Goodreads is winning hearts with its multiple features and benefits. Goodreads is live for more than a decade and helped book lovers reach a wide range of books to be explored and shared with friends. Goodreads is known for its feature of automated recommendations. This huge catalog of books in this app can be shared with friends and you can make lists of your choice accordingly. 
Keep track of your reading journey through the tracking feature and give reviews for each one of them. This is the best part about Goodreads that it has reviews of every book you can name. Based on them, you can pick. It also has robust features like generated statistics at the end of every year that states your year wrap-ups for the books you have read in one year, reviewed, or borrowed in one place. So if you are someone who checks reviews before reading a book, Goodreads would be the best option for you. 
Features of Goodreads App
Free App for Android and iOS
Vast library and options
Honest Reviews 
Automated recommendations 
Barcode scanner for adding paper books to read list
Are you an author looking avidly for joining a community and people of the same genre? Then Wattpad is the destination for you. This free app is designed not only for ultimate book lovers but writers as well. Wattpad is a company based in Toronto that claims to be made for Generation Z or millennials. Groove with book lovers from all over the world and discover unmatched talent. It's the X-factor show but only for writers. Super cool, yes? 
So if have excellent skills as a writer and looking to showcase them, then this book app is definitely for you. Based on the response, Wattpad gives other resources and even lets you connect with potential publishing houses! Enjoy the social network of writers and readers and take advantage of the latest technology stack in Wattpad 
Talent Platform 
A social network of writers & publishing houses
Latest Technology
Opportunities for Writers
One of the best Android and iOS free book apps, Inkitt is a top choice by readers as well as writers. A competitor of Wattpad, Inkitt offers a great platform for readers as well as writers. With a vast library of books to choose from, Inkitt gives you the benefits of reading almost any book based on honest reviews. Inkitt has a robust algorithm that ranks the books and gives you the option to download them for free to read in offline mode. 
The second most loved feature about Inkitt is that it is a big hub of writers. It has multiple opportunities for writers, including paying for the most liked writer. Yes, you heard it right. Get paid for writing and resources, insights, and how-to guides from your favorite writers. 
Reader Royalty Program
Writers make money
Vast library
Inkitt jobs
Scribd is a good option that comes with a lot of features. It is available for both Android and iOS in paid subscriptions. Scribd is well-known for the limitless number of audiobooks, magazines, articles, and even sheet music. You can enjoy a 30-day trial and unlock robust features at a reasonable subscription cost. 
Get access to a vast library of books and flagship magazines, and a large connection between the written word and music. Get interesting and comforting features like a sleep timer, bookmarking & note taking, sharing with friends, and controlling the playback speed. Start your subscription at a minimal cost of 9.99 dollars per month. 
Unlimited audiobook listening
Sleep timer
A vast library of books and flagship magazines
Get music sheets and notes
If you are a lover of audiobooks and e-books but do not want to get caught in pricey subscriptions? Then Libby is the best option for you! Get a super cute interface, and robust features that make processes smoother. Get a percentage rate while listening to audiobooks and give you updates on newly added books. 
What's unique about this app is that the availability of any book can be checked from the feature beside the book, and check for the launch date. With no sponsored posts or ads, Libby is easy to navigate, and free of cost for Android and iOS. 
Zillions of ebooks and audiobooks
Easy navigation and seamless interface
Free of cost
Available for Android and iOS users
As the name suggests, this app is made for bibliophiles who can share selfies on their bookshelves and enjoy vast e-books. Shelfie works in a robust way. All you have to do is click the picture of the shelf and upload it. Shelfie's latest technology stack will review the deals related to your own books. 
If you are a bookworm who loves buying books, then this is the app for you! In Shelfie, you can arrange your virtual library efficiently with your bought samples and reading notes. Get synced data in other devices too and never let anything stop you from reading a good book!
Turn your paper books into e-books
Reading notes and samples in one place
Android and iOS users
If you are a lover of audiobooks and sleep to the sound of your favorite book, then Audible is just the app for you! Audible provides you with a vast library of Amazon, counted as the largest library worldwide. This unparalleled hub of audiobooks comes at a subscription cost of 14.95 dollars per month or you can opt for an annual subscription at a discounted rate. 
You can download 2 audiobooks every month for free, exploring any genre from crime thrillers to period drama. Additionally, you get a 30% discount on any audiobook you wish to add. On top of it, Audible gives you credits that you can use while purchasing books. Get the ultimate access to not just books but daily deals, podcasts, and newspaper subscriptions.
Seamless listening on multiple devices
A vast amount of books in audio format
Audible credits
Cancel the membership, not the books you purchased
If you are a Comic book lover, then this is one of the best book apps for you! Got diverse reading taste? Explore from a hub of comic books and e-books on different genres on Comixology. Comixology is known for its originals just like Netflix does. Under the title of Comixology Originals, that provides originals and printed books too. 
Buy digital books or physical ones, Comixology has services worldwide. Place on the shopping cart to create a wishlist and purchase even some archived comic books. Get access to many old-school comics with a subscription rate of 5.99 per month. 
Features of Comixology App
Sales and new releases
Archived and old-school comics
Guided View
Smart list & recommendations
Why Should You Get a Reading App Today?
Be it for leisure or fun, reading is one habit that can solve many problems. It not only gives you insights into possibilities and knowledge but has calming effects. While on one hand, it could prove harmful for the eyes, with due caution and the right technology, book apps are bliss for everyone.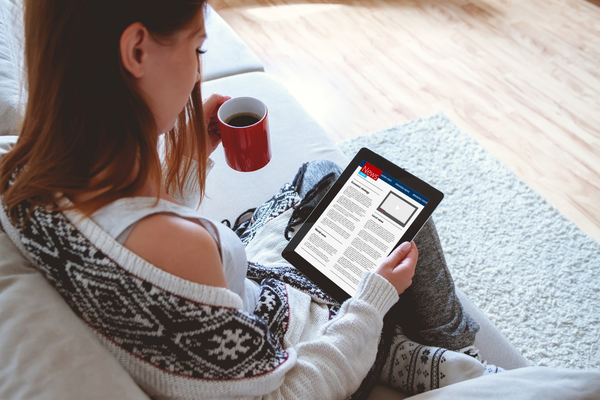 Be it a bibliophile or causal reader, book apps are the right habit to adopt today! Not convinced? Look at the compelling reasons below: 
Convenience over everything
Accessibility to a Vast Library
Adding Value
Privacy and Security
Whopping Offers
Free Book Apps Access
And much more! Get super fast access and privacy with these 8 best book apps for Bibliophiles in 2022 and make the most of your time with the vast knowledge that is out there. 
Want to make your reading app? Contact CodeSparrk for whopping offers and the best developers transforming your idea into reality.
Want your Book App developed for your Brand? 
Developing a book app has a plethora of marketing value that eventually boosts your sales. The convenience of having a smartphone in your hand is the primary reason why you should get your mobile reading app developed today. Your brand's values would be conveyed to millions only through a reading app! Explore these reasons why you should get your reading app developed today!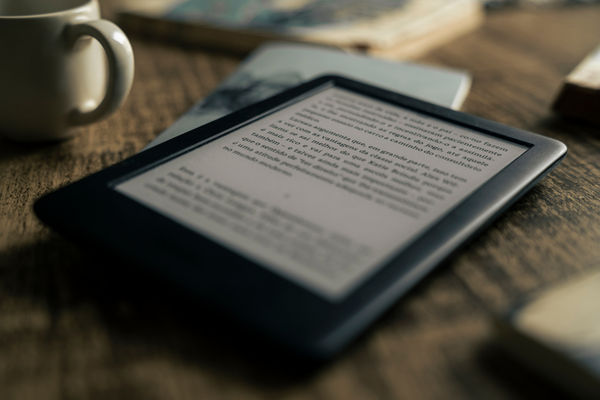 Having a reading app not only reaches potential customers but gives you an extra source of income. It gives you an extra window to market your company and add offline and online modes of selling books. Interesting right? 
Getting your app developed brings you closer to exploring a lot of options. You can provide your readers with a plethora of options to choose from.
As a brand, you can provide your clients with exactly what they need. Get customized features and innovate with the best mobile reading app development services. 
Contact CodeSparrk today for a free consultation on your idea from expert developers. 
As you keep enhancing your content according to the unique requirements of your clients, you receive a loyal chain of clients that are hooked to your services. Getting your reading app developed not only generates income but enhances your brand as a whole. 
As an app that is downloaded and used on mobile phones every day, your reading app reaches potential clients on a daily basis. It elevates your brand to reach people both in online mode and offline mode through the books you sell.
How to Monetize your Reading App After Development?
Book apps could be a tricky business and need troubleshooting ideas to procure a successful launch. According to today's market trends, most reading apps use the model of free usage until the ads and newsletters kick in. while the ads are annoying, there are some other ways through which you can monetize your reading app.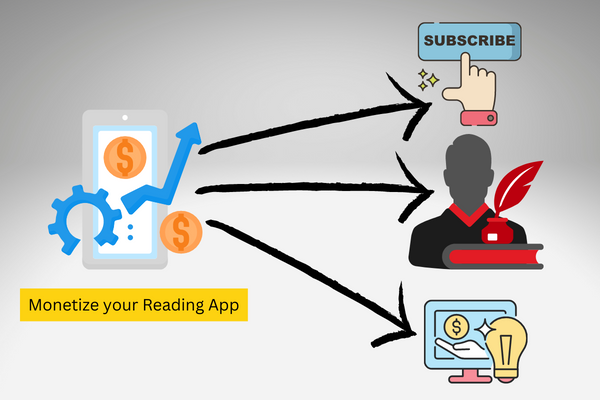 One of the most effective tips to effectively monetize book apps is to add subscriptions. You can add special access to audiobooks, journals, and limited edition books to your monthly subscription plans. People love to have a special zone where they can enjoy luxuries and exclusives. 
2. Collaboration and Sponsorships
This is a rather new concept of monetizing apps when it comes to booking apps. Your brand can collaborate or find a sponsor for your channel where both can party can place your ads in each other's channels. Create an integrated platform to let your clients enjoy some newness. 
3. New features for Authors
Another way of monetizing your book apps is to provide services customized for authors. Promote authors by creating a comprehensive experience for their newly launched books. Your reading app brand can provide editing, smart cover designs, and robust marketing services. 
Explore these 8 best reading apps in 2022. Create monetized channels for your brand through smart UX UI designs from the best team of developers. Wait no more and discuss your idea with CodeSparrk, one of the leading mobile app development companies globally. Offer your clients a robust and comprehensive reading experience and expand your client base today. 
Got an idea? Discuss with us your project and get a free consultation from our developers team today!