Mobile App Development Life Cycle: Ultimate Guide For 2022
Ultimate guide to know mobile app development life cycle. Learn 8 important phase of app development lifecycle and its process in depth.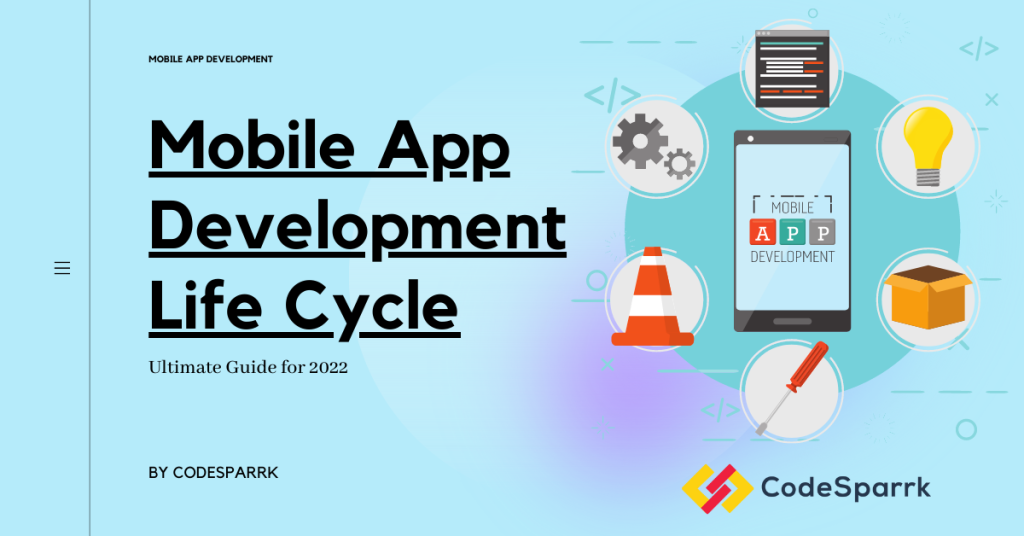 To get such blogs post please subscribe
Mobile App Development Life Cycle: Ultimate Guide For 2022
Want to grow your business exponentially? Invest in Mobile app development and make the best decision for your business today. With the growing complexity of day-to-day tasks, mobile apps are making it way easier for companies to manage their businesses. From seamless user experience to organizing tasks for employees, mobile apps are now a necessity to compete in this modern world.  
At CodeSparrk, we have helped generate high revenues and a better experience for the employees as well as customers through our innovative digital solutions. In this article, we are unfolding the arenas for the mobile app development life cycle, that you probably have heard of. It is the process through which a mobile app is made and carried out on multiple platforms. Educating yourself about the basics of any app development is pertinent to a business's growth. 
8 Phases of Mobile App Development Life Cycle Phases
Success could transform into reality if it is well-equipped with a robust mobile app development process. Your app development journey should comprise a thorough and tested procedure that makes sure to skyrocket the results. CodeSparrk's well-crafted and refined mobile app development lifecycle includes eight phases: Ideation and strategy, planning and analyzing, UX/UI designing, prototyping, app development, testing and deployment, and finally maintenance and support services. 
According to Statista, By 2023, revenue from mobile apps is expected to reach over $935 billion. Hence mobile app development is trending in all business sectors to make an app that generate more ROI.
The first mobile app development process is the Ideation process. Here the team assists you in defining your goals and objectives while checking the viability of your idea. The mobile app development life cycle produces a strategy on which each step is dependent on. Each app differs from one another and has different specifications. A well-defined strategy can build a strong and reliable base for further processes. 
Not only this, our creative thinkers brainstorm the details including purpose, target audience, preferred platforms, frameworks, and miscellaneous specifications. Together, we prepare a timeline of development that ensure timely deployment. Early strategic analysis will help you in determining your ROI. return on investment that would further assist in maintaining the budget. After preparing the draft, and deciding on significant factors, we proceed to the second phase of the mobile app development process.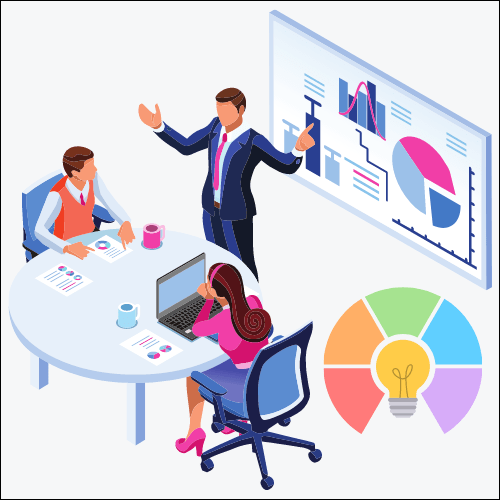 At this stage, your idea would be transformed into an actual project. This stage comprises teams working on the functionality and specific requirements. After a detailed evaluation, we will create a project roadmap for you that defines each stage with the tasks stated. Time and resources are of the essence. And that is why we make sure that these don't go to waste. We define your minimum viable product (MVP) and prepare a prototype. 
Analyzing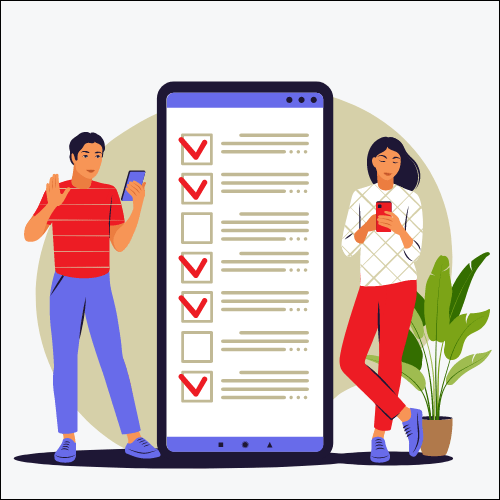 The planning phase is crucial as it defines tech specifications including which technology we will use, what is the UX/UI design should look like, and what features should be present among others. For instance, if you are opting for Android or iOS both the platforms for your app, then a different technology stack would be used. We might use React native or Flutter with a single codebase that would fit perfectly for your demand. Similarly, if you opt for Android app development with robust features, then we would go for Java or Kotlin for a seamless user experience. 
The next step is to choose wireframes and document your application. At this stage, the client discusses and puts forth the ideas for a detailed sketch of the app including features, how would it look like, additional information, etc. 
This phase helps you see the visibility issues within the app that you would like to change. As said earlier, time and resources are of the essence and we want to ensure that each step refines your idea and app more. We aim to create your UX UI design infused with ideas and features for your approval. To make your app more intuitive, interactive, and user-friendly, we make polished UI designs for maximum user retention. The final step of this phase is to pick mockups or high-fidelity designs that complete your visual design. And finally, we proceed to make a prototype in the next phase of the mobile app development life cycle.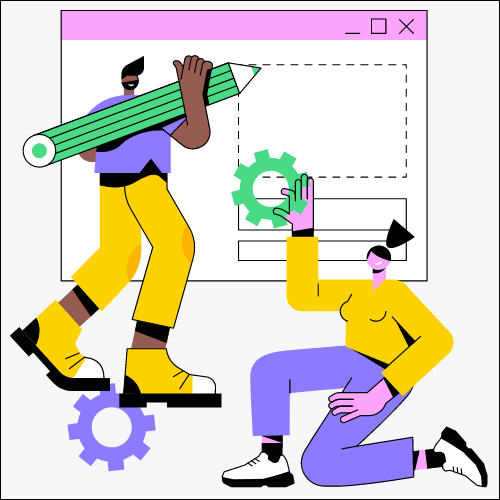 At this stage, we build a robust prototype for your approval. We understand how important it is to comprehend the app before investing a lot into it. That's why our team of smart developers prepares a prototype including all the features and specifications you have finalized at earlier stages. Moreover, it unravels any logical breaks or technical inconsistencies that are present in the original idea. You can check the workflow and give us honest feedback. Required alterations or additions must be done in order to move ahead.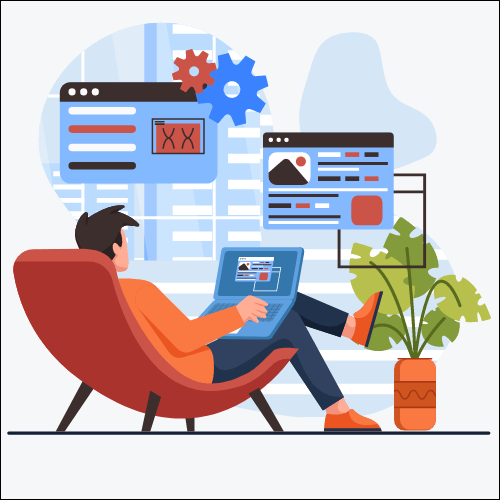 After picking the right technology stack, specifying features, and approving the prototype, we move ahead with the actual development of the app. This stage consists of two types of development. First is Front-end development that defines presentation layer software for testing user interaction. And second, one is Back-end development which creates the database and connects it with the front-end part of the mobile app. All the bugs would be deeply evaluated and be taken care of. The app is ready for the testing procedure.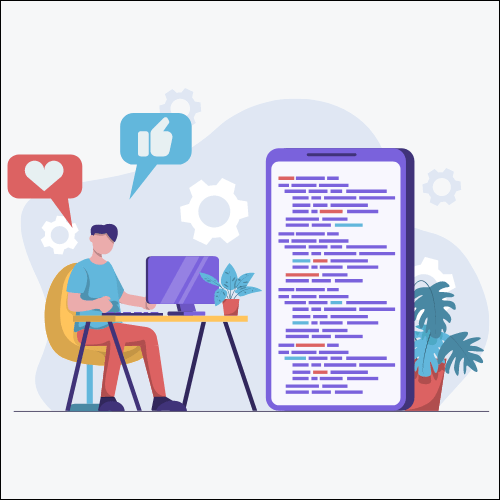 Testing is significant in the mobile app development life cycle. Without guidance, some businesses realize how futile the outcome is in comparison to the strong idea they had. It is so due to the lack of appropriate testing and checking. Testing ensures that your app has retained maximum usability, compatibility, interface, security checks, and sturdy performance. 
We begin testing by inviting some of your target audience and letting them use the app thoroughly. They then provide us their constructive feedback based on which we alter or add features for optimum use.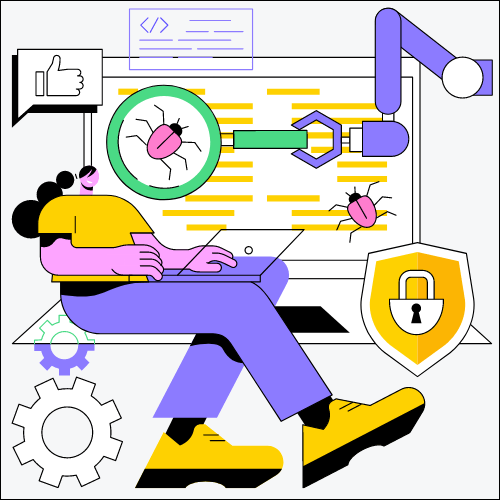 Finally, the day has come to launch your mobile app in the market. We customize the platforms according to your needs. We provide multiple platforms for maximum benefits. At the final launch, we make your metadata that includes your app's title, a short description, category, keywords, launch icon, app store screenshots, banner graphic, and a promotional video. 
It's a new journey on its own. We get a series of feedback that helps in accommodating upcoming versions of your app.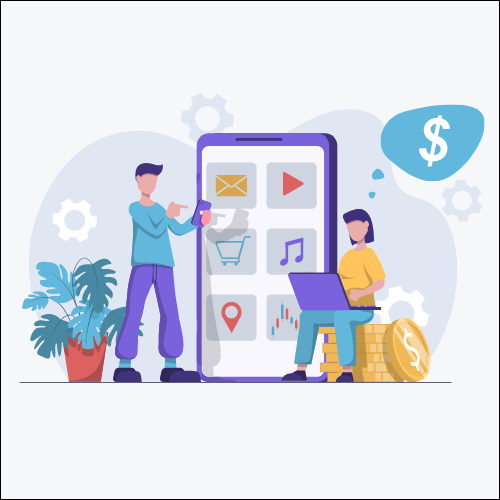 8. Maintenance and Support Services
Our journey doesn't end here. After the availability of your app on cross-platforms, we track your Key performance indicators (KPIs) and analytics for evaluation. Frequent crash reports and feedback are kept in check. We provide infrastructure support and help you in app store optimization. Ensuring your app is on the move to the top searches and gaming exponential users. 
You can reach out to CodeSparrk's maintenance and support services at your ease. We believe in forming a long-term relationship based on transparency and mutual trust. That is why we have made the mobile app development life cycle as transparent and seamless as it could be for your utmost satisfaction.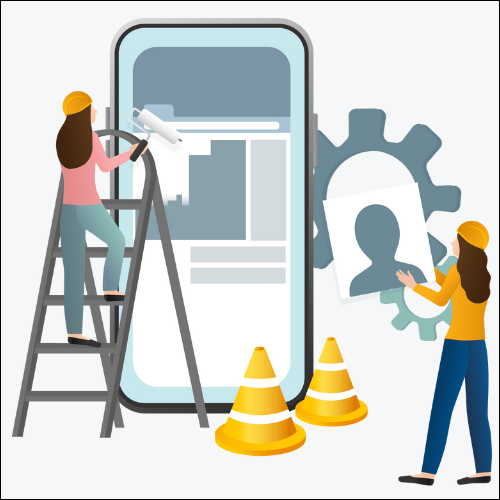 Now you know how a simple idea of your app is transformed into a full-fledged mobile app. Everything depends on how effectively the mobile app development life cycle is put into use. Get high ROI and maximum benefits with CodeSparrk's mobile app development services. 
We have highly experienced developers who have 12 years of experience in software and mobile development. You name it, we build it. Contact CodeSparrk – top app developers in Austin , Teaxa , USA today for a free consultation for your idea and boost your business's growth today! 
Follow our page to stay updated in the tech field and educate yourself about each and everything before investing your precious resources!