To get such blogs post please subscribe
Convert Shopify Store to App – The Ultimate Guide
The Complete Guide to build a professional shopify store to app. With more than 2.000.000 merchants using Shopify's service today, it is the largest eCommerce website builder in the world. Throughout history, commerce has changed and evolved. Whether it was the ancient bazaars of ages ago, or the modern online marketplaces, there is one principle that has never changed: the necessity of fitting in with the shopping habits of the customers.
Peoples loves using apps and want to know how they can make them as more funny
Can I Turn My Shopify Store Into An App?
Yes, using the latest technology, you can now convert your Shopify store into an app. Bring your users onto applications because it's easier and more beneficial for them. It is beneficial to turn your Shopify store into an app since businesses like e-commerce require the best app to provide the best services to their users. Inquiring as to how? read on to learn more about the method, benefits, and need.
The change in commerce also brings along a natural selection. Shoppers who cater to their needs will prosper. Shoppers who can't will be eliminated. Today, there is a new change with mobile. You are reading the right article if you want to become one of those who thrive. It is the mobile sellers who will survive, and we show you how to do it the right way as a Shopify merchant! So, if you are looking to convert shopify store to mobile app then continue reading this guide.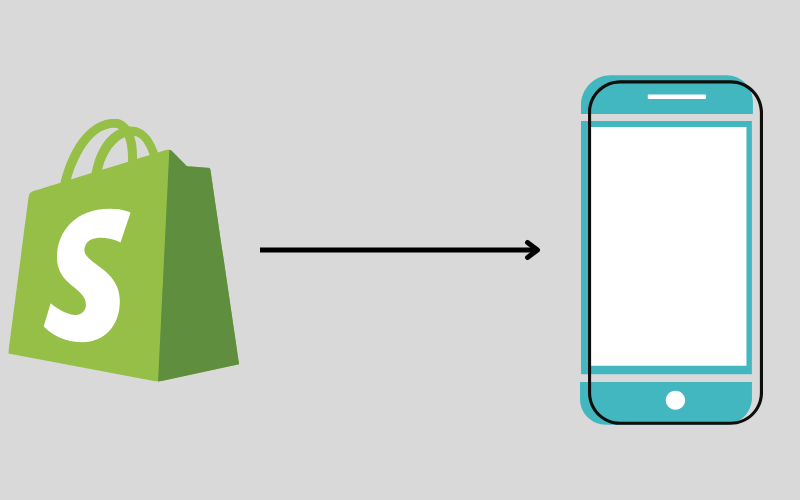 With more than 2.000.000 merchants using Shopify's service today, it is the largest eCommerce website builder in the world. Mobile commerce begins beyond a mobile website that operates in mobile browsers.
In 2016, Shopify emphasized the importance of converting your store into a mobile app. It's 2022, and that importance has grown tremendously in the past six years. Shopify's mobile app converts and sells more than the mobile browser. Take a look at the difference in conversion rates between mobile apps and browsers.
Why Should You Convert Shopify Store to Mobile App?
You must give priority to mobile consumers and take into account mobile purchasing if you want to run a successful eCommerce website or any website. Your digital marketing plan needs to prioritize it. By not doing so, you are essentially disregarding the majority of your new buyers.
Top Reasons why you need to Convert Shopify Store to App
Check some recent statistics that show the demand of online buyers for mobile devices and apps to shop online.
Compared to the third quarter of 2018, mobile devices now account for 71 percent of orders and 81 percent of visits on Shopify stores, respectively (mobile traffic in 2014 was just 50.3percent)
(Source: Shopify & You Blog)
According Mobile ecommerce trend by Shopify
By 2024, 292 million people will own their own mobile device.
In 2022, 46% of retailers expect to invest more time to creating unique mobile apps.
In 2020, over 67% of sales were done on mobile devices during Black Friday and Cyber Monday (versus 33 percent on desktop)
The numbers above illustrate the devastating impacts of even a small difference in conversation rates. In addition, they explain why you should convert your Shopify store into an app.
The numbers above illustrate the devastating impacts of even a small difference in conversation rates. In addition, they explain why you should convert your Shopify store into an app.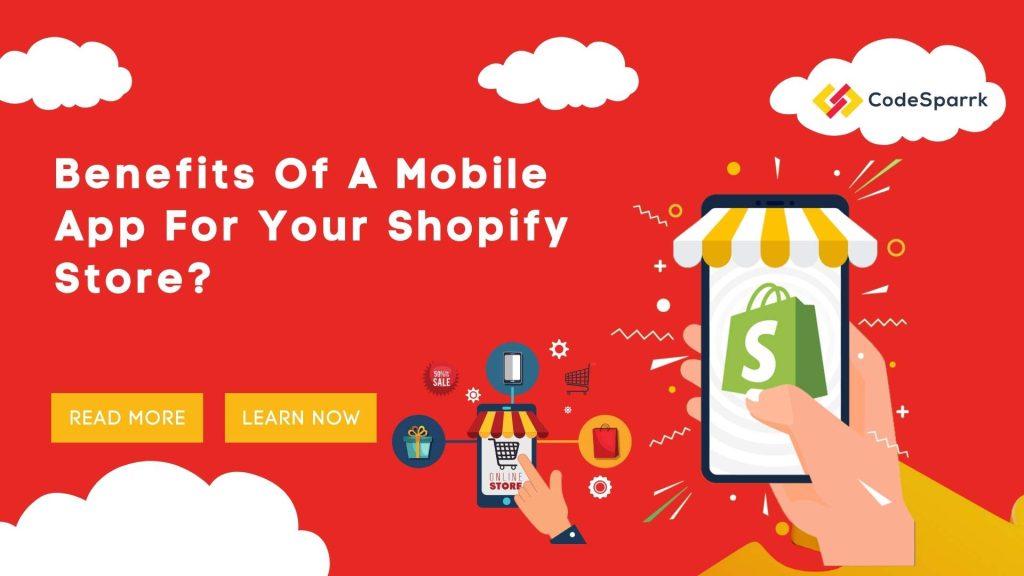 What Are The Benefits Of A Mobile App For Your Shopify Store?
You can find great apps for almost any need your store may have in Shopify's app store. It's also where you should look for any kind of Shopify add-ons or tools you might want to implement in your store.
As an alternative, you can also create a mobile app from scratch for your Shopify store, but this will be time-consuming and expensive. Let's briefly discuss both options. Check out the benefits of mobile app for shopify store.
Top Reasons Why Shopify store needs an mobile app?
Increased sales: The data are already clear. Here is the justification now. Digital consumers are attracted by intuitive apps that highlight relevant products and ease the shopping process. As a result, there will be more interaction and more sales.
Increased customer satisfaction: The needs of the customer is important. The user experience is clearly prioritized while using a Shopify mobile app, which is the most important benefit for customers. The more quickly and easily a customer can purchase something through an app, the more sales your company will see nowadays. Speed and convenience are crucial today.
It allows to reach to wider: A mobile app makes it simple to build and access a profile that users can link to their various social media profiles, which has a wider reach. Users can therefore have an experience that is unique to them thanks to the streamlined connectivity between some of their most utilized apps.
Helps in building a brand: Defining your company's objective and positioning is important because mobile applications are still gaining popularity. Having one of your own gives your brand an air of professionalism.
If you are curious to know more about how to make an custom app from scratch then check this guide.
Is it possible to develop a mobile app for Shopify store?
Yes, as we mentioned earlier. You'll have to spend your arms and legs, not to mention the time and effort. You'll have to hire iOS and Android developers. Additionally, you'll need backend developers. You'll also have to maintain the technology of it with Shopify's platform updates.
A proper shopping app you develop from scratch using Shopify will cost you at least $50.000 a year in today's terms. I don't recommend it. I'll explain why in the next section.
Is it possible to turn my Shopify store into an app?
You can! It's much easier than you think. In the same way there are great solutions for converting Shopify stores into mobile apps, there are also great solutions for converting Shopify stores into mobile apps.
Shopify has mobile app builders that are well known. Either way, the process is the same. Let's look at the steps involved in the process next.
How to convert shopify website into app?
Mobile app development is being taken over by Shopify apps. With a great Shopify mobile app builder, you don't need design or coding skills. Follow these steps:
Install the app to your store and set up your account with a Shopify App that converts your web store into a mobile app
Install the app to your store and set up your account
Design and customize your mobile app
Publish your app in both the iOS and Android app stores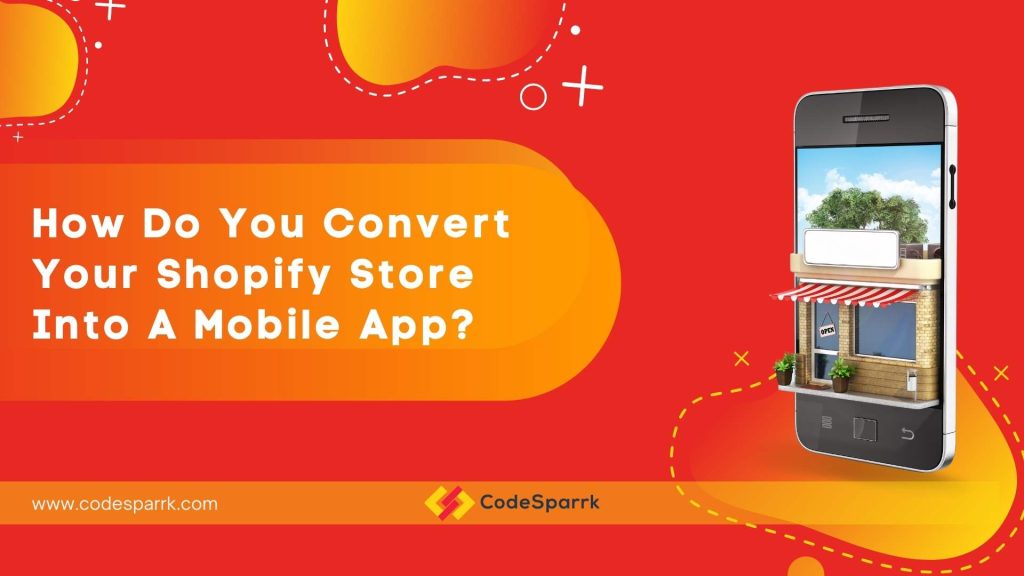 However, as with anything in life, there are good and mediocre options for building a mobile app. You should check what to look for before starting with a mobile app builder in 2022 if you want to have a great start. Otherwise, you may experience difficulties or at least feel that certain functionalities are missing.
Shopify Mobile App Builder for Shopify store to app
What is Shopify Mobile App Builder and its benefits?
Without any coding or design experience, you can use the Shopify mobile app builder to quickly Convert Shopify Store to Mobile App; a native iOS or Android mobile app. Your store can provide clients with a top-notch shopping experience and increase sales with a ready-made mobile app solution by employing the Shopify mobile app builder.
Benefits: This is the ideal tool to optimize your Shopify mobile app to increase sales, brand visibility, and client loyalty.
For an in-depth comparison, we've listed the top Shopify mobile app builders along with their features, examples, and prices.
Best Shopify mobile app builder
There are various shopify app builders are available on Shopify. Here we are listed more popular and effective Best Shopify mobile app builder with overall details.
Vajro Mobile App Builder is a no-code tool that enables you to quickly convert your Shopify store into a native iOS or Android mobile app. Without any technological knowledge, the features and presence of the mobile app can be readily customized.
Rating – 5/5
Reviews – 1224 reviews
Price – From $99/month.
Free trial – 60-day free trial
Setup is simple.
Increase sales
Effortless and secure checkout process
Analyze and scale
World-class Support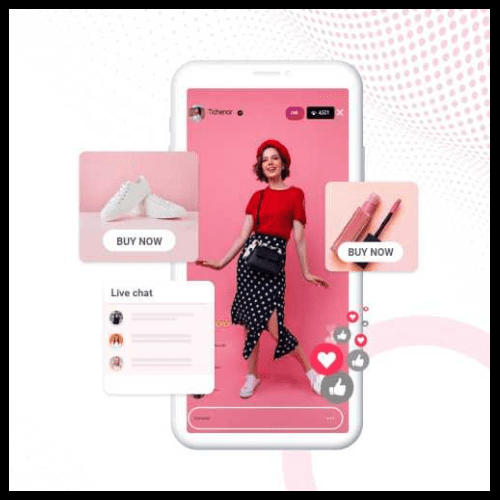 Mobile App Builder ‑ MageNative
With the help of MageNative, you can easily convert your Shopify website into a native Android and iOS mobile app with amazing functionality and stunning aesthetics.
Rating – 5/5
Reviews – 476 reviews
Price – From $49/month
Free trial – 30-day free trial
There are endless push notifications
4x the conversion rate increase
Improve brand loyalty
App analytics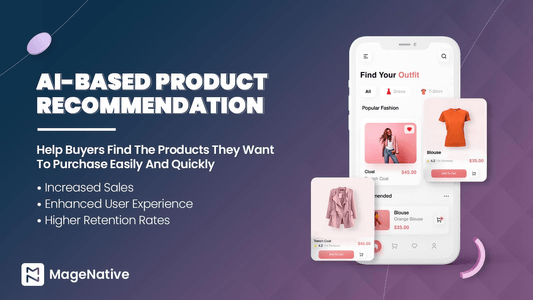 What is the cost of Shopify mobile app builders?
Several companies claim to convert your Shopify site into a mobile app. Their technologies and services vary.
Depending on the company and pricing plan you choose, you will pay a different amount per month. The lowest price is $49/month with average quality products.t a decent native mobile app, you will have to invest at least $99/month for minimum packages that have limited design and integration options.
In companies like Shopney, however, if you want more integrations and full functionality, you'll need to spend $200, $500, or $999+.
You can get the ROI you need with a single mobile push notification, although it may seem like a lot. It is important to consider how much value you will get for your money before selecting a Shopify mobile app builder.
It's Time To Build Your Own Mobile App?
It's easy to build and publish an app for your Shopify eCommerce store. With Shopify, you can have a world-class mobile app in less than four business days once you decide you're ready to proceed.
With a variety of features and top-notch customer service, Shopney is not only an app builder but also a team of mobile commerce experts you can turn to at every step of your journey. Get access to 1500 Shopify merchants with Shopney today. You can build a beautiful mobile app like Ladida's!
Bonus reading guide
Turn your Shopify app into a revenue generator. Check out this guide on how to make money from apps and the app monetization process.
If you want to grow your Shopify business quickly, converting it to a mobile app is the best option.
Because of the large number of mobile users, you can easily reach a larger audience and track everything.
It is concluded that mobile applications are now playing a significant role in the growth of many businesses, and taking advantage of this will allow you to stay ahead of the competition.
If you own a Shopify business and want to convert shopify store to mobile app, please contact us. At Codesparrk, we have a professional custom mobile app development team that can assist you in creating your own Shopify app with all the customized features.