Top 14 Apps for couple | Dating & Relationships Apps
Best apps for couples, Top 14 app listed for married and long-distance relationship couples. These apps are free to download and used by couples worldwide.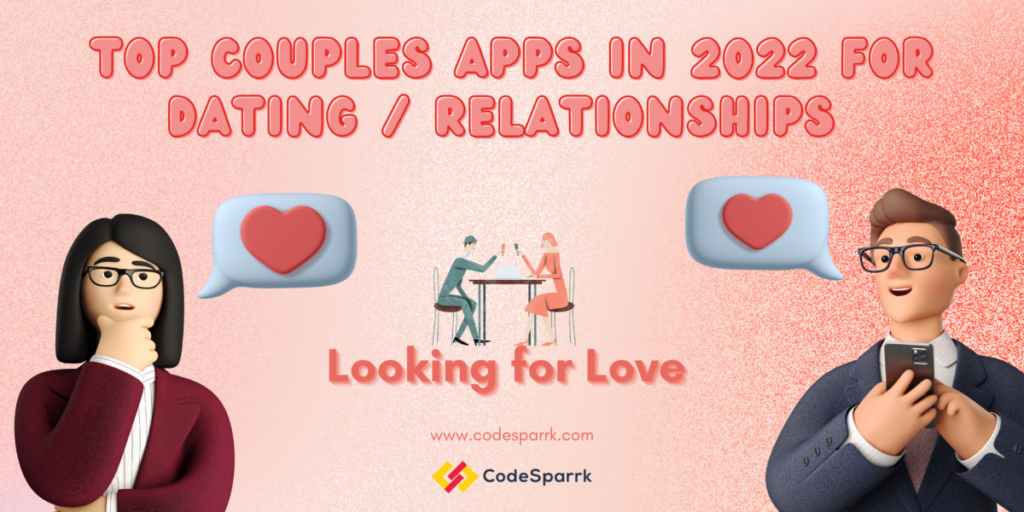 To get such blogs post please subscribe
Top 14 Couples Apps in 2022 for Dating & Relationships
We live in an ultra-digital world where everything is an app. It cannot be easy to give 100% to your significant other when you lead a busy life. Thankfully, there are apps to help! These are the best couples apps in 2022 that are being used and recommended by couples worldwide. If you are curious to know about the Best Apps For Couples, then continue reading this blog.
Introduction to Best Apps for Couple 2022
Every relationship takes effort and time. The work doesn't end after you ask someone out or say, "I do." That's when the real work begins. Millions of people have started their relationships using apps, such as Tinder-like apps. Therefore, why not use other apps to build relationships and boost that relationship? Apps that understand love languages.
You can also get mobile apps that will help you improve/maintain your relationship !
Based on market research, we compiled a list of 14 apps that can be useful in various ways. We have also divided the list into three sections which gives the exact ideas to select the relevant app for couples as per relationship status.
Relationship Applications for Couples
Anyone can use such apps, regardless of whether they are just starting on a date or are already married to enjoy what these apps offer. Love is in the air, and it's time to think about how you could make your relations more special than ever with these apps. When Cupid rang his bell, he probably had something like these apps in mind! Let's explore these best couple apps 2022.
Long Distance Relationship Couples Apps
You've just found yourself in a long-distance relationship and as anyone who has ever been there knows, it's not easy. But don't fret! There are lots of apps that can make your distance easier to bear, and here are the best ones: This section includes apps helpful to people whose significant other stays in a different place, city, or let's say a different country.
Just because you're married doesn't mean you stop having the urge to tinker around with your partner! In this post, we'll be taking a look at apps that will help you spice up your relationship. The Best Couples Apps For in this section are geared toward wedded people and include finances and activities related to family-friendly.
The 3 Best Apps For Couples : Relationship Applications for Couples
Between is an app for a special honor simply for couples, start using Between! Between is a couples-only app where you can communicate further romantically and store precious recollections fluently with your loved one. Track significant events, communicate privately, and edit your photos with a tonne of animated gifs and stickers.
Between is a runner just for two where you can use free emoticons and GIF selfies to converse more romantically!
With between app you can track important events, communicate privately, and edit your photos with a tonne of animated gifs and stickers.
Use the built-in calendar to schedule new activities or occasions like a date night or anniversary celebration. These could be stored in the app so that you could all see each other's calendars. In order to make you both excited, Between even has the capability of automatically calculating a countdown till those occasions.
Availability: The between app is available on Google Play and the Apple store.
Easily store your photos, videos, and notes
Organize special dates and schedules
GIF selfies and emoticons for free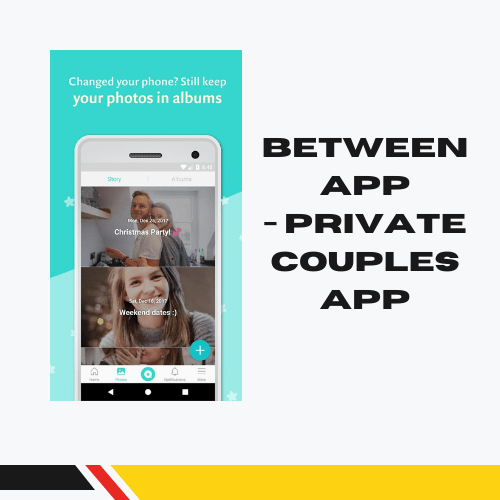 Create curated lists & browse through them
Sort ideas by category
Contribute their ideas
Review other people's ideas
Dates are fun, flirty, and connection time for a couple. So why does planning a date with each other look like a tedious task?
DateNight is an app that takes care of all of the research, recommending the date ideas and activities. That's why we have listed this app in list of Best apps for couples.
Availability: The DateNight app is available on Google Play and the Apple store.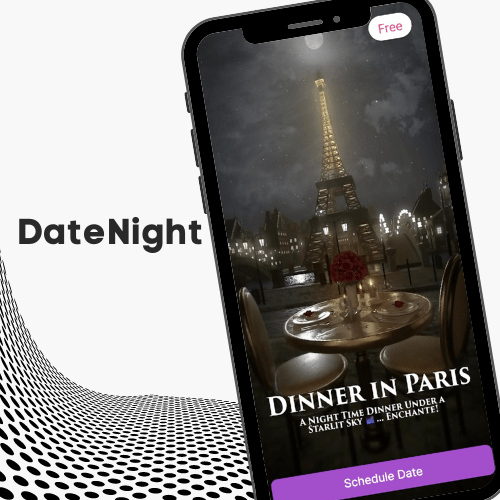 Create curated lists & browse through them
Sort ideas by category
Contribute their ideas
Review other people's ideas
Kindu app empowers couples to explore their intimate desires allowing the discovery of countless romantic date ideas, bedroom activities, and more. The match system ensures that one can communicate privately and confidently and surprise each other.
Availability: The Kindu app is available only on the Apple store.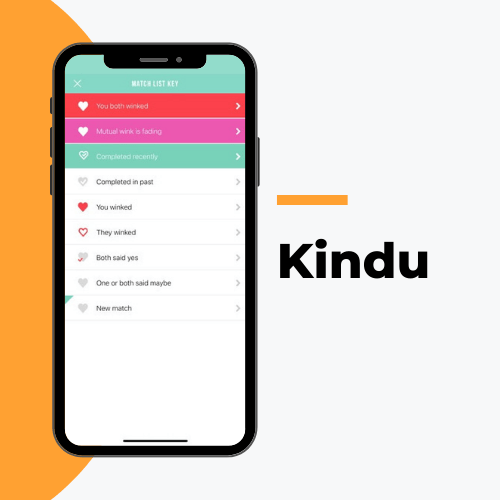 Double-blind matchmaking
Submit your ideas anonymously
Bookmark your favorite ideas
Purchases made within the app
3 Best Apps for Couples: Long Distance Relationship
No matter the reason for your distance from a spouse or significant other, at one point in your life you'll find yourself far away from them. The best way to deal with this relationship tools learn how to communicate better through technology. Sadly, staying connected and emotionally healthy can be difficult when you're so far away from their adorable face and witty personality. Apps like this help couples stay in touch even when they are unable to see each other face-to-face. We know it's not easy, but these apps can make it that much easier for long-distance relationships!
These apps that pair people with long-distance relationship partners help as conversation starters between partners stay strong even if they're too far apart physically.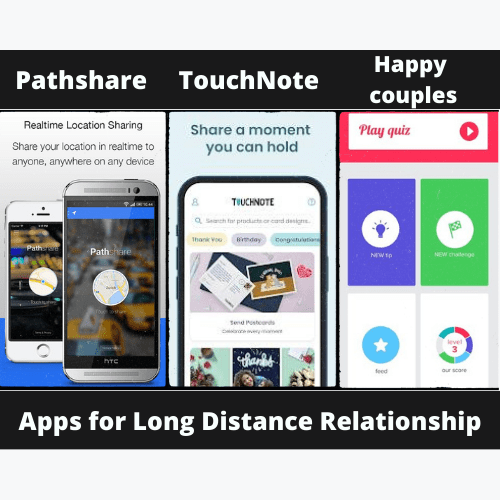 Perthshire TouchNote Happy Couple
Pathshare is an app that helps you share your path in real-time. It was designed to be simple to use and make real-time location sharing a safe experience. With Pathshare, anyone can easily set up a session with their friends and share their location for a defined period of time. The only user that is you are in control of how long you want to be seen by other participants! And there is more: Pathshare will automatically stop sharing your location when the defined time expires.
Availability: The pathshare app is available on Google Play and the Apple store.
Share your location with family and friends
Decide how long to share
With TouchNote you can make custom-made postcards, greeting cards, and great gifts to your fingertips.
Availability: The TouchNote app is available on Google Play and the Apple store.
Make photo prints for your loved ones
We offer a variety of gifts, such as canvases and photobooks
Choose a postcard size and personalize it
It is a gaming app that helps people know their partners better to strengthen their relationships. By answering just 5 short questions daily, people can soon find out everything about their partners. This is especially important if partners live in different time zones and don't have time to connect on a daily basis. This app is loved by user hence its one of the best app for couples.
Availability: The Happy couple app is available only on Google Play.
Every day, five questions
Ask a new question or challenge
Get daily tips and challenges
3 Best Apps for Married Couples
If you're married, chances are you and your spouse are always on the lookout for new apps to keep things well organized. But it can be hard to find just the right one. There are so many apps, it can be difficult to know where to begin. To help you out we compiled a list of our top 3 apps for married couples.
Featured by Apple and Forbes in several categories, Honeydue is one of the best finance apps. It does exactly what its name suggests and helps users to keep track of their finances, and budget, check their spending and pay for their partner when needed. It also lets you see all your bank account balances in one place.
Availability: The Honeydue app is available on Google Play and the Apple store.
Set monthly limits and categories
Reminders for bill payments
Using emojis to express
Passcode, SSL/TLS, TouchID, and multi-factor authentication
Payments online
Available on the iTunes Store, Raft is a couple and family calendar app for married couples. Featured in a number of categories by Apple, Raft is the best app for Marriage and especially for people who want to share their calendars with their family or friends. The aim of this app is to check each other's schedules and ensure that users find a free slot mutually so that they can get time to be close to each other.
Availability: The raft app is available on the Apple store.
Contact your partner, family, or friends
Participate in a partner's plan by liking or commenting
Add images, stickers, emojis, and GIFs to events
During the event, you can chat directly
If a couple has kids as a married couple, both need some activities that they can do together as a family. In the busy lives that we are leading right now, it could be difficult to find activities around. Winnie is an app for married couples that can help them get relationship advice on parenting and find activities near them suitable for their kids. This app for couples also has an option to locate daycare centers and babysitters so they can enjoy some alone time together.
Availability: The winnie app is available on Google Play and the Apple store.
Kids-friendly things to do in your area
Places nearby that are family-friendly
Get in touch with other parents.
Most Popular 5 USA Dating apps for Couples to start new relationship
The list is not completed yet. Check out the most popular free USA dating apps. Due to their popularity and cutting-edge features, these apps are growing so quickly.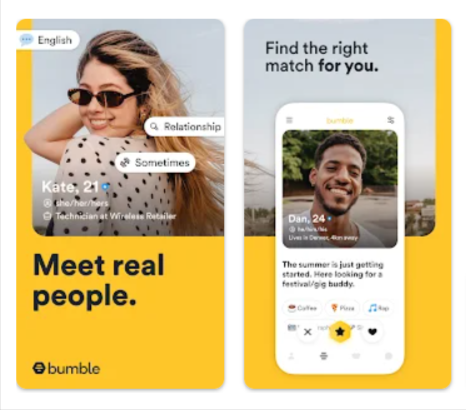 Bumble: Bumble is a free dating app and social network for single. If you are thinking of getting into a relationship then this is the best dating app you can start with. This is the number #1 top grossing app in the USA.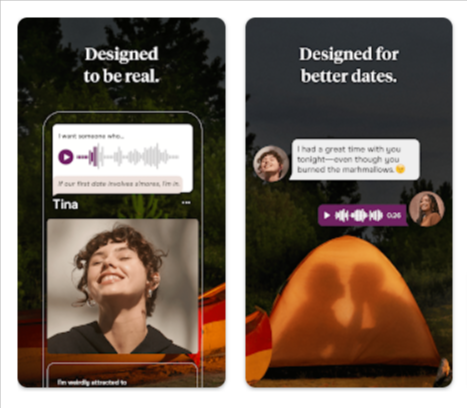 Hinge – Dating & Relationships: For those looking to permanently stop using dating apps, Hinge offers an all-inclusive option.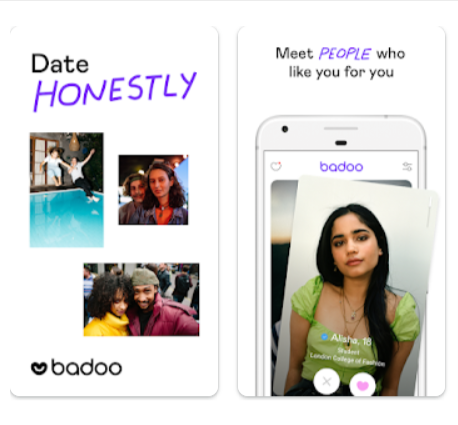 Badoo: In comparison to other dating applications, Badoo is a little unique. With genuine, unfiltered discussions, Badoo combats the ambiguity of modern dating. According to Badoo, real connection comes from being honest and open about oneself and one's true interests.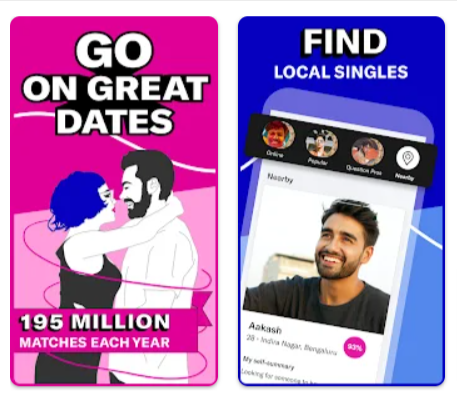 OKCupid: The dating app OkCupid helps you find a mate based on your true self and your interests. With OkCupid, online dating is enjoyable and unique. This app displays your personality beyond your profile picture.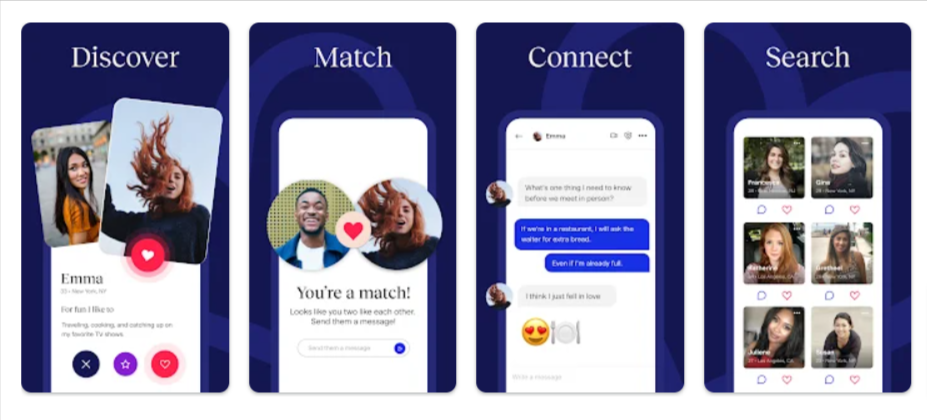 Match Dating: You can date like an adult with the Match dating app, from finding matches to planning in-person dates.
These are the 14 best dating and relationship apps for couples, whether they are married, in a long-distance relationship, or a live-in relationship. These are the best apps for couples improve relationships and make relationship journeys fun. Due to their popularity, these apps are also gaining investors' interest.
As an entrepreneur, if you want to develop an app like Tinder for married couples or if you have an idea on couples apps such as video messaging app or want to add advanced features such as sending voice messages, video calling, and implementing privacy policies, cross-verify it with the top app development companies.
You may also like to explore
How to make an app like tinder
If you think any other apps for couples should have been on this list, please share them with us.