Easy Key Steps to Build Website for Small Business
Create and build website for small business in 8 steps. These steps can assist you in creating the best web design that provides the best results and ROI.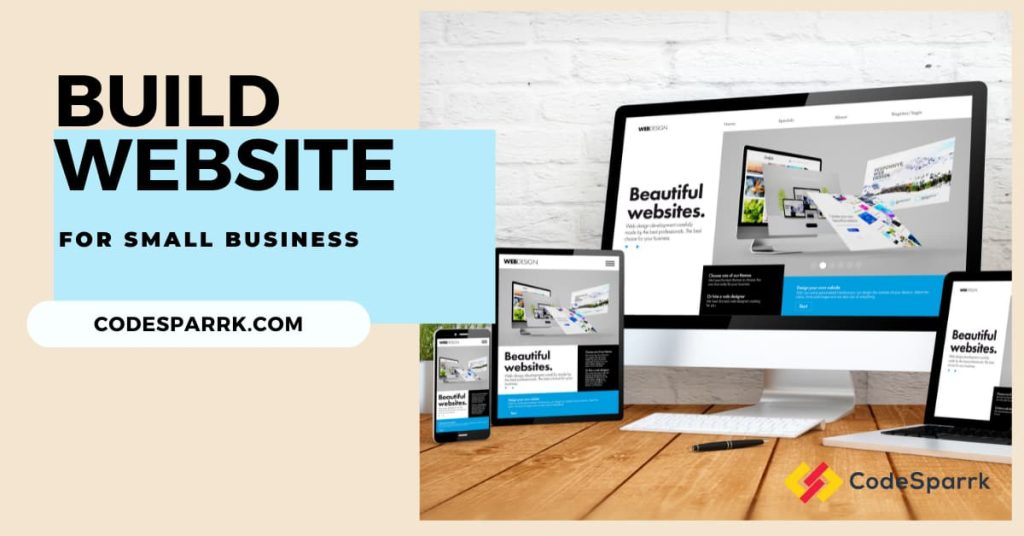 To get such blogs post please subscribe
Easy Key Steps to Build Website for Small Business
Creating a successful business website and building a successful online business presence.
Designing websites can be a daunting task when you're trying to account for all of the unique needs of your small business. There are so many things that you have to take into consideration when designing your website, like how many colors you want to use, what type of layout and navigation will work best for your audience, and which strengths or weaknesses you want to emphasize in the design?
In this post, we'll outline some general best practices that every designer should follow in order as they design their websites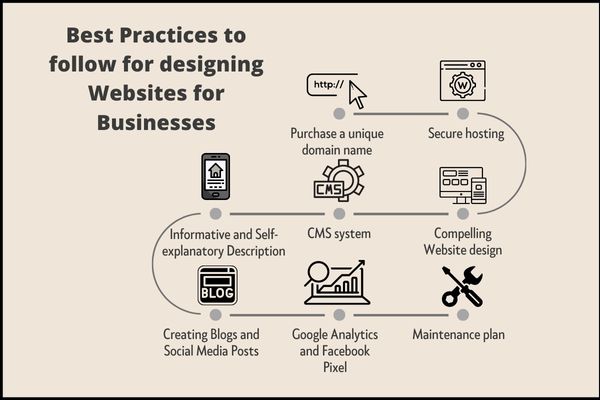 Best Practice to follow and build Website for small Business
1.Purchase a unique domain name.
We will be able to reach clients through your domain name and search engine optimization (SEO).
First and foremost, we purchase a unique domain name. This is the address that will be used when people search for your website online. It can be very tricky to find a unique domain name that doesn't already have a portfolio or blog on it. Using a keyword-rich domain name will help with search engine optimization (SEO), and it will help people remember your business easily when they search for it.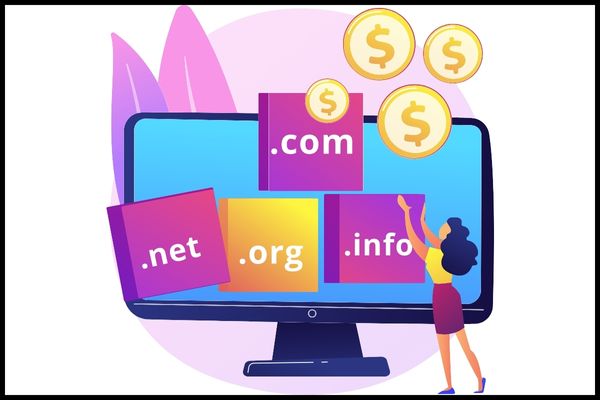 The following points need to be taken into consideration while creating a domain name:
Make sure it is easy to spell.
Keep it as short as possible.
Ensure that the domain name ends in .com.
Avoid numbers and hyphens.
2. Get scalable, secure hosting with excellent customer support.
The cost of hosting can range from $5 to $100 or more per month. Prices depend on technology, space size, and support. A web host (or sometimes referred to as a web host provider) is a company that provides the technology and services necessary for a website to be viewed on the internet. Connecting your domain name to your hosting provider allows your users to see the website that you store on your hosting account when they visit your website address.
Secure web hosting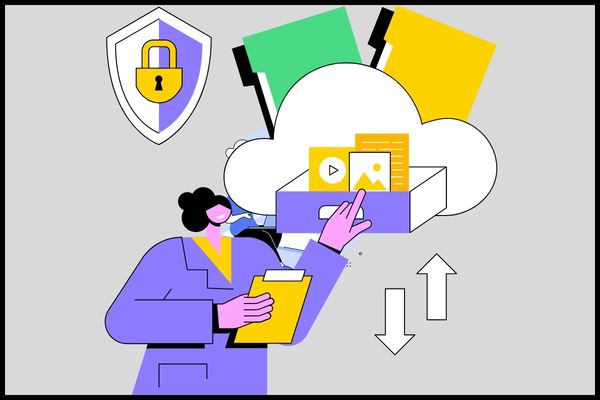 If you're building a website for the first time, you'll want to make sure the hosting is secure and it's fast. In this day and age, most web companies offer unlimited storage, bandwidth, and secure connections. Just make sure that the provider has an SSL certificate (which is encryption that makes your data more secure)

Must-Visit the popular Web hosting services
GoDaddy
DreamHost
Bluehost
InMotion
SiteGround
3. Informative and Self-explanatory Description
The first page (homepage) of your website contains the brand summary and your brand details? What do you offer? What is your objective? While describing your brand, ensure your main homepage banner and SUB banners are visual representations of your services, and even have an introductory text blurb near the highest of the page that describes who you're and what you are doing.
4. CMS (Content Management System)
While running your website, the important thing is you need to have a content management system that is handy to use. A software application or program used to create and manage digital material is known as a content management system (CMS).
You won't need a lot of technical expertise to use a solid CMS to maintain your website. It is a system of one or more computer programs and databases used to manage the creation, publication, dissemination, and maintenance of content on the World Wide Web.
The popular systems listed below have descriptions of their advantages and disadvantages.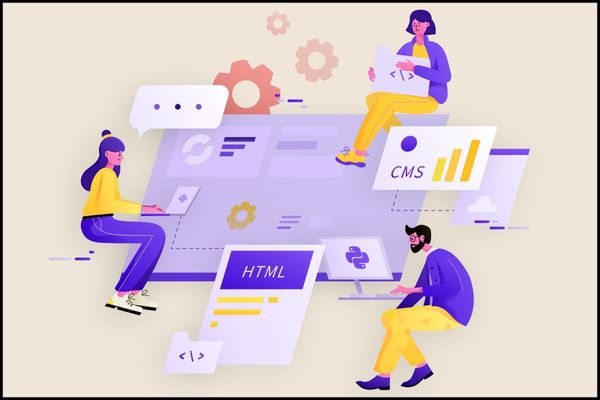 WordPress is one the biggest and popular CMS used worldwide. Because of its easy to use, drag and drop and plugins anyone can build a solid web design structure. It is free and open-source which simplifies the creation of websites because WordPress is entirely free. you can have a fully functional website up and running in no time at all. WordPress provides a point-and-click CMS, which means you don't need to know any code to use it. It's incredibly easy to learn and use. It also means there are no restrictions on the types of sites you can build with WordPress.
Recommended : Check out WordPress development services and build a SEO friendly website without ease.
Another well-known CMS is Drupal. Drupal is a free content management system (CMS) for websites. It's built, used, and supported by an active, volunteer developer community. It has many of the same advantages of WordPress, including as customization, simplicity, and a strong support community. Notably, it is a more secure CMS than WordPress (less vulnerable to malicious activity), but it is also less flexible because there are fewer plugin and theme possibilities.
Wix is a little more user-friendly. Drupal is a free content management system (CMS) for websites. It's built, used, and supported by an active, volunteer developer community.It provides a monthly subscription but not an annual one and has comparable features. Wix is a drag-and-drop website builder as well, allWix: Wix and Squarespace are quite similar, however Wix is a little more user-friendly. It provides a monthly subscription but not an annual one and has comparable features. Wix is a drag-and-drop website builder as well, allowing you to easily move objects across the page. owing you to easily move objects across the page.
Additionally, the majority of users create their own CMS to manage all website activities; as a result, it will be easier to manage and organize marketing in one place. In order to create your own Custom CMS, look for the top CMS development company.
5. Compelling Website design
Google will penalize your ranking if your website looks old, has spelling errors, is slow, or looks broken on a tablet or smartphone. Your potential customers will think that your business is the same as your website. An impression is everything for startups and small businesses. Create websites more approachable for everyone to enjoy.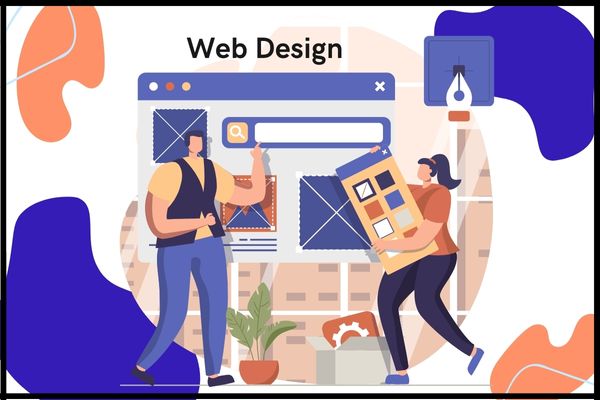 Google recommended best practice for website
Search Engine Optimization (SEO)
Research and optimization of keywords
An excellent website code
Page that loads quickly
An SSL certificate provides a secure site.
Having a mobile-friendly website
External links pointing back to your website (consistent back-links)
Reviews on Yelp, Google, and Facebook are positive
Websites linking back to yours on social media
See also – Latest web designing trends,
6. Creating Blogs and Social Media Posts
Blogs and posts should be informative for the audience and also readable.
Create a plan to publish high-quality articles and/or blog posts on your site and on external websites that link to your site because search engines value both the quantity and the freshness of your content. You must regularly update your website with fresh, pertinent material if you want to rank highly in search engine results and drive visitors on sites.
Social Media posts can help you to distribute your business services to larger audience. Leverage the power social media like Facebook, Twitter , LinkedIn and Instagram for creating and publishing content.
Bonus tips: In order to use social media you need a best plan to execute, Check this expert social media marketing strategy guide.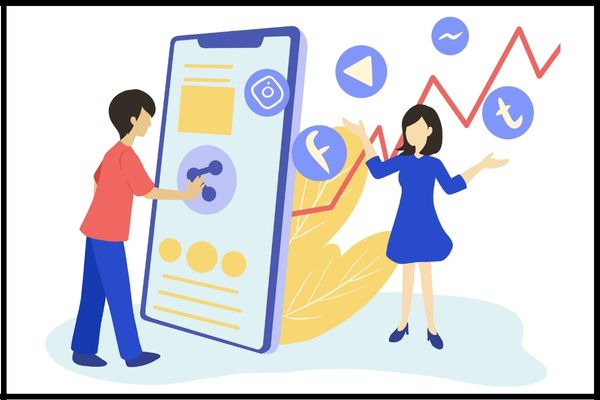 Tips for creating social media post and blogs
Understand what your goals are with your social media and blogs.
Develop a plan to meet those goals.
Find out which social media platforms are best for what you want to do and make sure you have accounts on them.
Ensure that you have professional photos of yourself so that when it comes time to promote your business or post pictures, you're ready!
Define the language and tone for each platform. Don't try to be everything at once! There is beauty in specificity. When people know who you are and how they can expect to find information from you, it makes them more likely to return again and again.
7. Google Analytics and Facebook Pixel
Install Google Analytics, Google Search Console (preferably via Google Tag Manager), and Bing Webmaster Tools to analyze traffic and site performance. A bounce rate is the percentage of visitors who leave your site quickly.
A high bounce rate means your website is not helpful to visitors, and Google will penalize your site for that. You'll also be able to track any broken links on your website, backlinks, and which keywords drove traffic to your website, both organic and paid (PPC).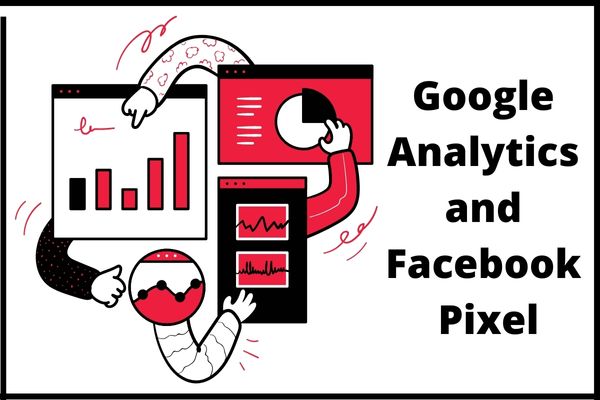 With Google Analytics aiming to measure conversions and the number of visitors on your site while Facebook Pixel is mainly used to increase engagement. Google Analytics can ease the process of understanding visitors, their engagement with your content, and the buying cycle. Facebook Pixel is newer to the mix, to say the least, but can help you measure additional information about your audience. The data collected can be used to better understand how audiences are engaging with your content and what could improve their experience by providing them with additional information.
When the website is finally created, it must take timely updates. The website needs modification in the designs. Use a way to insert keywords you want to rank for on your pages or create new ones. Use split-testing to see if one page does better than another similar one. Furthermore, it is important to keep your plugins up-to-date to prevent hackers.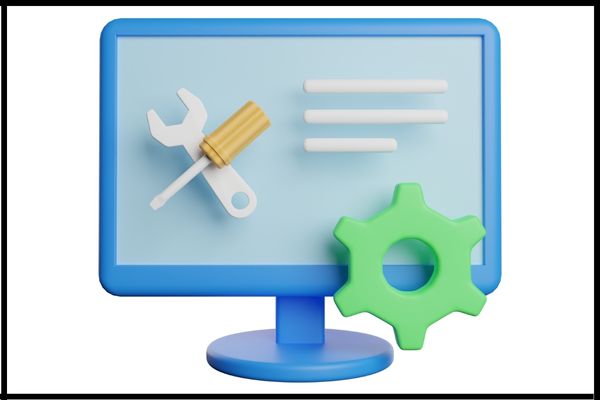 Maintaining the quality and performance of your facilities is an essential part of running a business. It ensures safety, efficiency, and productivity How would you know if something isn't working or if a section is in need of repair? The answer is simple: a maintenance plan!
To build website for small business may seem like a daunting task, but this blog lists eight best practices to follow when designing websites for yourself or your client. We have provided guidelines for keeping content organized and appealing to credible sources, and more!  
If you have any queries related to it, want to share interesting information, comment below to lets us know.