How to Create a Mobile App Development Project ? ( Simple 6 Steps Guide)
Learn how to make Mobile app development process in 6 simple steps. Read about mobile app development project steps in details with CodeSparrk.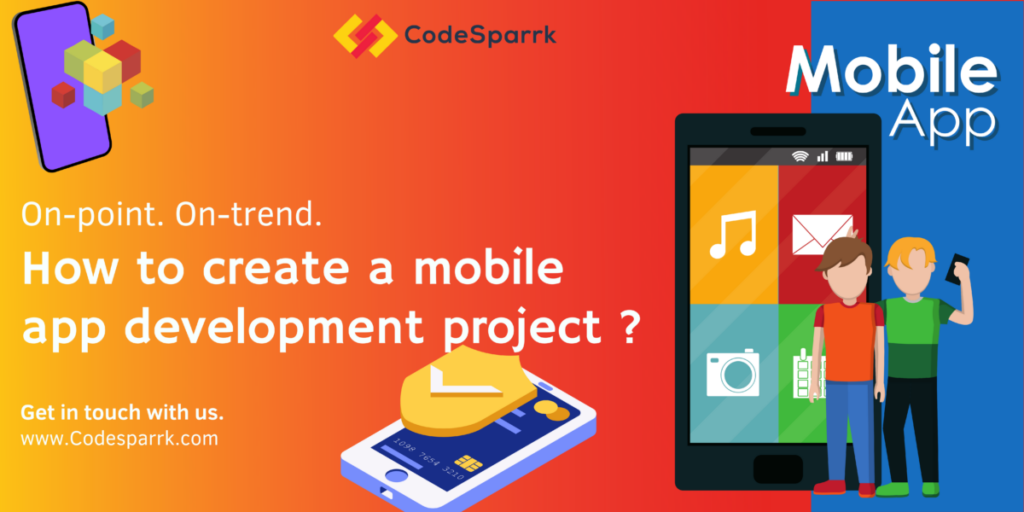 To get such blogs post please subscribe
How to Create a Mobile App Development Project ? ( Simple 6 Steps Guide)
It is important to know what should be the scope of the project and not miss out on any step in the process. There are many customers who select software development companies on the basis of the app project. App development involves many things and most of things are need to be plan well. hence here we are going to give you a simple and easy to follow Mobile App Development Process steps to initiate you next app project.
A great company like us will also work hard at finding new features that are needed by our clients so you aren't behind in the current times and offer you something special when it comes to designing your product. The mobile app development project is one of the best ways to stay on top of technology and have a better relationship with your customers. 
App development can help you stay connected, inform future plans, or give you a way to stand out among the others. Hence here we are going to give you simple and easy-to-follow Mobile App Development Process steps to initiate your next app project.
Easy to Follow 6 Mobile App Development Process
Mobile apps are a great tool for marketers, as they can reach more potential customers with less effort. The mobile app industry is huge and expanding exponentially, which means there's a huge need for developers. The mobile app development process is a complex, multifaceted process that takes years to master.
Given the current growth of the app market and its impact on businesses and consumers, there is considerable pressure for developers to launch quick, high-quality products. Knowing your way around this complex process will not only shorten your development time but will also maximize the quality of your app. 
We aim to provide an overview of the entire mobile app development process from start to finish so you can have a better understanding and clarity on what needs to be done.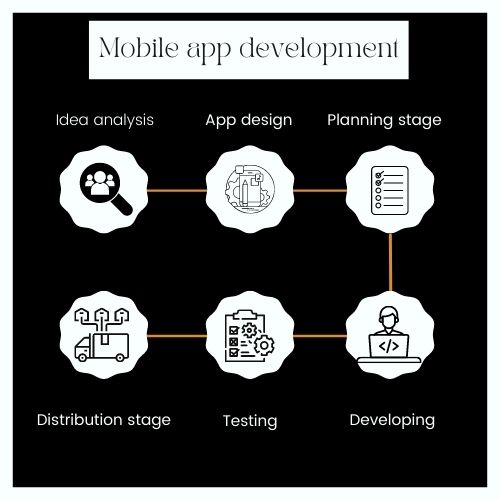 The first mobile app development process is to check the required functions of the app. Developing a mobile app starts with an idea that can vary from a broad range of options. Whether for products, productivity, food services, entertainment, or security, building an app takes a great deal of planning and structuring. 
Search for existing apps and websites that you can use as a base of comparison for the app you want to develop. With a thorough idea analysis, and gathering market research, it is possible to identify any weaknesses in your product. If necessary, make changes or improve on your idea.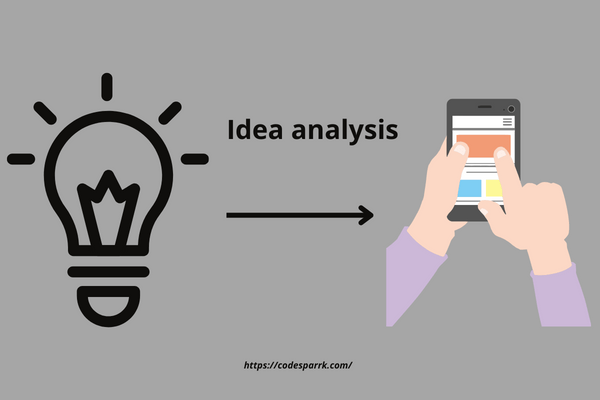 There are many factors to consider when working as an app developer: market analysis, programming specifications, varying screen sizes, hardware considerations, implementation and distribution, and minor changes within each platform.
Specs and wire frames must be prepared at this stage. Make a detailed estimate and plan everything thoroughly before you begin designing and developing. It is important to assemble a team and discuss the details of the plan and solicit suggestions and ideas so that you can improve the design.
As you start to flesh out the idea, determine its final form. This will include questions like: What kind of platform do you want to develop? How are you going to make money from your product? What is the scope of your project and what should it contain? As you start to flesh out the idea, determine its final form.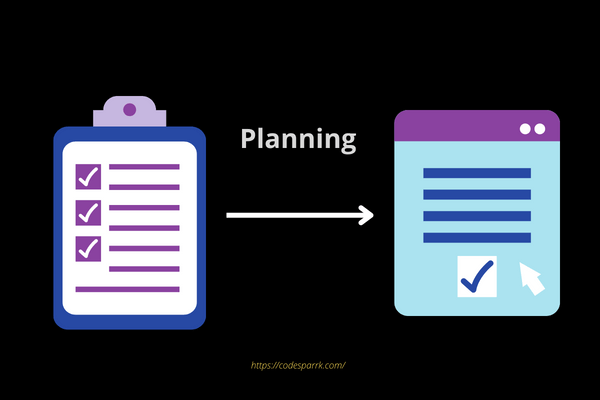 We will analyze all technical and economic factors affecting the application development process. The analysis can also identify risks from the beginning so that mitigation strategies can be implemented as soon as possible. This mobile app development process can help you to process further for making app design.
Now that you are done with analysis, planning, discussion and idea finalizing you can move forward with design. Your mobile application needs to have a wireframe. Start with the wire frame and then building the design.This design phase may take several hours depending on your budget and the effectiveness of the project.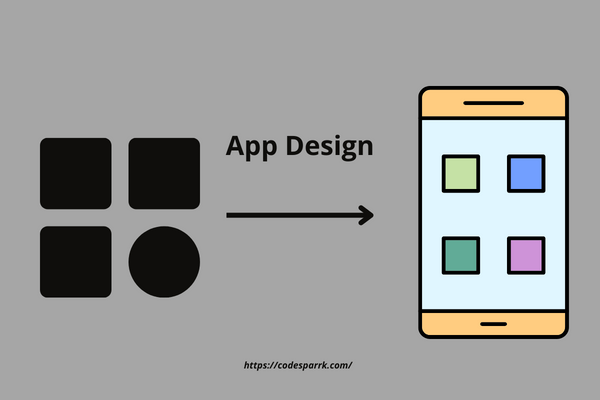 Play around with navigation settings, buttons, and other visual elements to create multiple designs. Your UX and user interface are more likely to be real if your product is different. A multi-step process will be used to design the app, and your results should be visually appealing guidelines that provide the final output of the product.
During the cognitive phase of the process, the idea matures into a functional type that ensures performance and thinking. It also provides insight into the task's magnitude. The application is not tested in the first stage, since it is not yet available.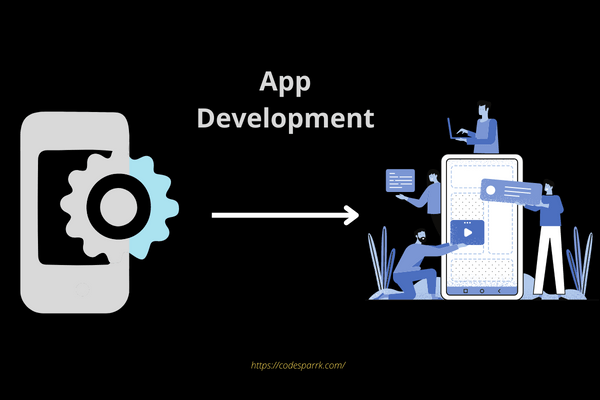 Front End development: Mobile app developers will go through a variety of steps in order to create an application for software or device. The first step is the Frontend development phase, which entails thinking about what the app needs to do and how it should function. It is also important to take into account any notes on browser functionality, as this can greatly influence what one can do with their final product. 
Back-End development: Next comes Backend Development where programmers will decide on databases and programming languages they want to use while being mindful of the platforms they'll be working on, such as Android and iOS devices.
The application is presently very buggy, since basic functionality is not tested in the first stage. Most of the suggested functions are included, and the application went well with simple testing and bug fixes, although some issues may still exist. After this the application is given to the target group for testing. Once the application has been fixed, it will move to the distribution stage.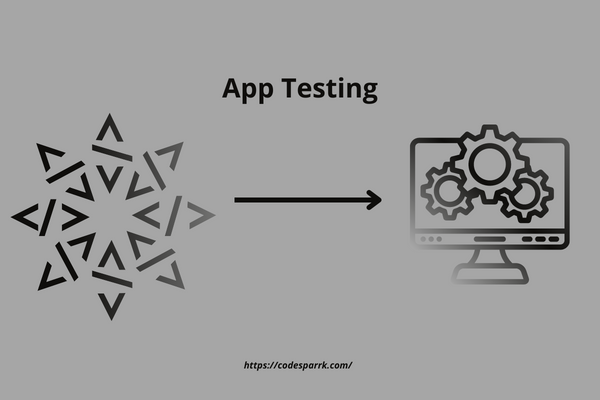 Functional testing:
"Functional" testing involves making sure the app performs as expected in terms of functionality. Some "functional" tests involve testing basic functionality, such as whether the app can load and can put the user in the right place or provide real information or use cases.
Non-functional testing:
Non-functional testing includes both performance and usability tests. This happens after functional validation to make sure that a product behaves how it should in an ideal situation (although non-functional problems are very rare) before moving into production and launch.
6. The Distribution Stage
The Mobile application is now ready, so this will be the final stage of the project, which includes system testing and integration.
Modifications and edits can be made to the procedure as needed. To perform unit testing, QA engineers typically use a number of frameworks along with continuous testing.
We can release the mobile app to the App Store or Google Play, based on the platform for which it was created. If the app is intended for internal use, you will receive it in archived form, or you can upload it to your repository. You will likely be using the deployment stage as well for marketing purposes along with social media promotions for maximum exposure to your new application. 
The application later can be modified and updated once you get the app users response and user experiences. Building and app isn't easy but with a proper plan and project you and nail the mobile app development.
Check out this list of the mobile app distribution platforms.
As a result, the process of mobile app development outlined above can assist you in developing a solid mobile app for your business. You will need a strong and experienced team of mobile app developers to follow those processes. If you are unable to locate an expert, simply Google Custom mobile app.
App development company and you will be presented with a plethora of company profiles. When hiring the best, make sure to look at their website, portfolio, and performance.
We at CodeSparrk, a custom mobile app development company, provides and develop an app with high end quality for various business verticals, so if you are looking for someone you can trust for quality, contact us with your ideas to convert into mobile apps. We have years of experience and a talented team of expert mobile app developers.