Top 8 Social Media Trends For 2022
Top 8 best social media trends for 2022 to follow and watch. Read an expert guide to know more about social media trends.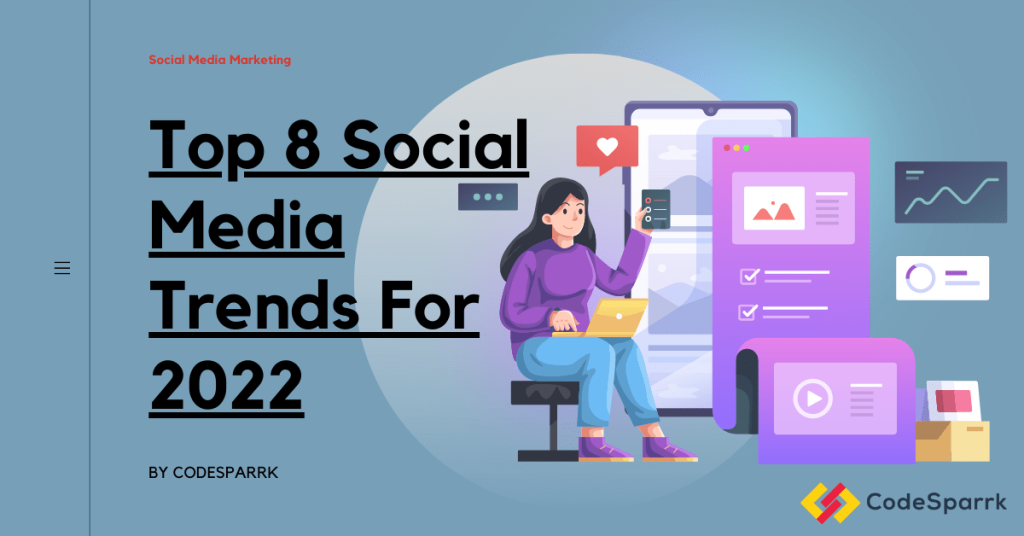 To get such blogs post please subscribe
Top 8 Social Media Trends For 2022
We know it gets mind-boggling to catch up in an industry where trends change faster than vending machines popping out your candy. The social media landscape is ever evolving, offering a plethora of room for improvement every day. If you are the one who is troubled what to follow, what's hot what's not or how to fit into the trend, than you are at the right place!
In our blog, we are going to unravel some of the hottest social media trends in 2022 that would definitely work for your brand! After researching surveys and carefully examining the current scenario, we have hand picked these 10 social media trends 2022 to answer all your questions and clear your perplexing. Without further ado, lets dive right into it to know what is trending on social media?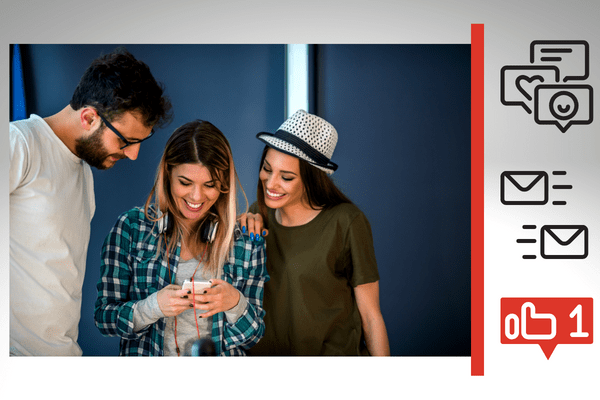 Social Media Trends in 2022
What are the factors a marketer wants to instill in its brand? Yes, these are better engagement and improved online visibility. But you cannot do it without keeping up with the trends. These are the following trends that you must include in your brand today! In order to grow brand, Social media marketing and its trends plays a vital role for your Digital marketing strategies.
Want to know Importance of Digital Marketing for business? Check this Digital marketing latest guide.
Utilizing TikTok for marketing
The majority of social marketers currently choose Instagram as their favourite platform. Depending on your industry, it offered the highest ROI and, as an added bonus, was the fastest-growing platform. But that is now altering. In September 2021, TikTok hit the 1 billion user milestone. This elevated it to the seventh-most popular social network globally.
According to information, in July 2022, marketers could access 1.023 billion TikTok users who are 18 or older.
Based on the most recent statistics, 12.8% of the world's population can currently be reached by marketers using TikTok ads.
TikTok is the second-most popular social media platform after Instagram if messaging networks are excluded.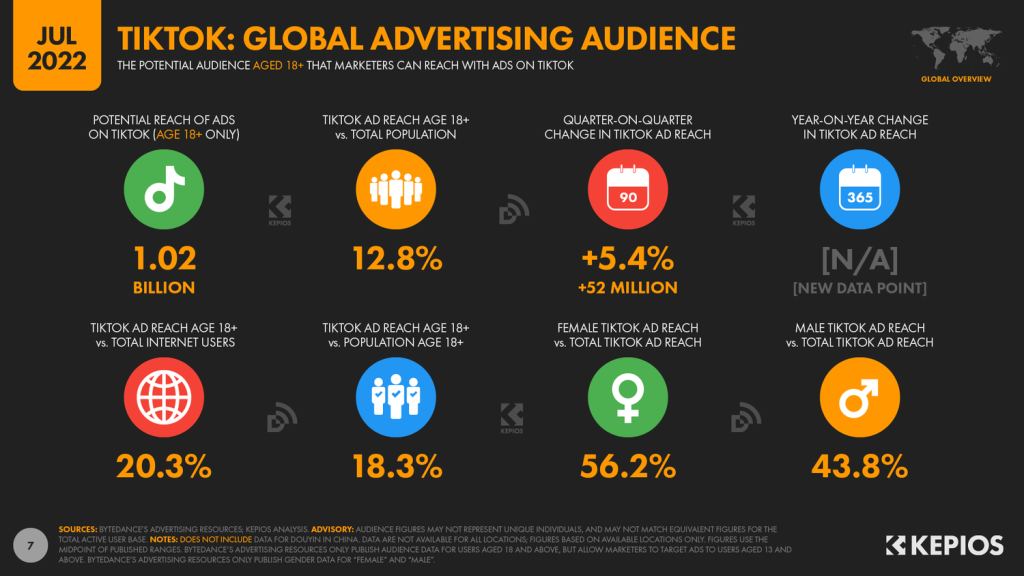 Hiring an Influencers and Influencer Marketing
In a 2019 survey of marketer by Mediakix, an influencer marketing agency, 89% say ROI from influencer marketing is comparable to or better than other marketing channels. The major contributing factor remains the global pandemic that spiked the interests in marketing to monetize their hobbies.
When we say influencer, it could be anyone from an amateur to a field expert. Anyone who generates content, design and publish on social media is an influencer today. You can leverage influencer marketing through a series of monetization tools. Some of them include Instagram collabs, Branded content ads, TikTok Marketplace, leveraging sponsored event for promotion, among others.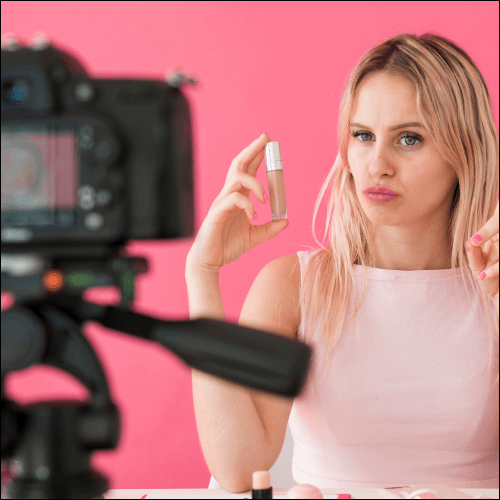 User-Generated Content Strategy
UGC or User-generated content is the new hot trend that has been boosting businesses successfully. So what exactly is UGC? It is content generated by users of a specific brand and published on social media. Unlinke influencer marketing, User-generated content is published voluntarily based on how trendy the brand they are posting is. 
A fine example of UGC would be a campaign Starbucks company started in 2014. They encouraged the users to draw and use your creativity on the cup of your coffee in a contest under the name of #WhiteCupContest. As everybody's eyes were on the prize which was tempting to be used a limited edition doodle template for Starbucks's cups. Likewise, there have been a plethora of user-generated content that brands have used as a marketing tool. Try it today through any challenge, contest, or trending hashtag that you can make.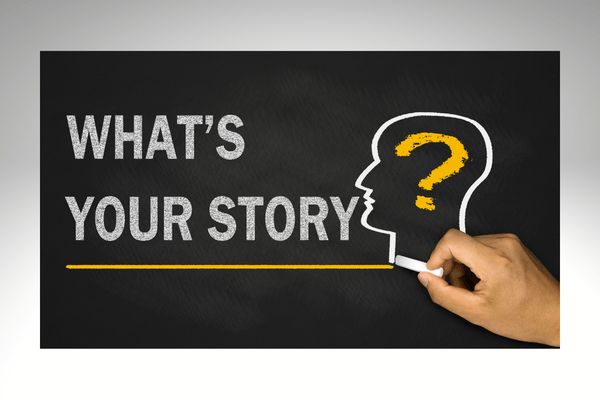 Sneak Peak Though Live Sessions
Majorly due to pandemic and othe contributing factors, fans have been distant from their icons. Posting phpgraphic and video content is not enough for the users to feel connected with you. That is why Live streaming has become the next big thing. 
Grow your brand by offering your followers a sneak peak into your life and work. That jazz things up. It is also beneficial as it opens up new perspective to them, something they have only imagined or thought of. Through a number of social media including Facebook or Instagram Live, YouTube Live or Twitter among other platforms.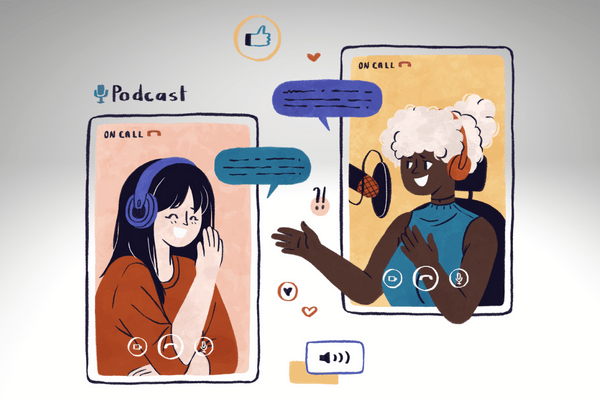 Local Marketing Prevalence
Local Marketing is a brilliant way to grow your brand especially if you have just opened up. Reaching a wider audience does seem tempting while choosing local audience is the wise way. You muts be wondering how? It is so because localmarketing boosts your search rankings, help you reach audience, and helps in establishing your community. It expands its horizons as it proves to be more useful for the ones who can take advantage of your services rather than the ones who are far and unreachable. 
Building useful relationships with other local businesses is super helpful for future promotions. Get a plethora of options social media including Instagram using geo-tags, promotions for business to target specific locality through IP address, among others.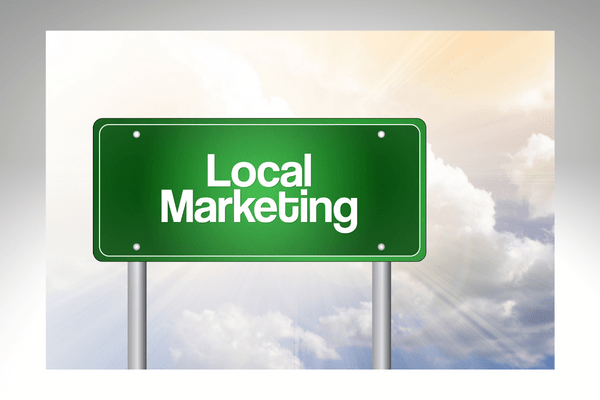 Use of AR and VR technologies
From instagram to facebook to any brand, installation if (AR) Augmented Reality and Virtual Reality (VR) offers so much more than we can anticipate. With seamless user experience, many e-commerce companies have adopted AR powered shopping that spikes high interest in customers. 
Without having to step out customers can try out clothes or any other product AR (Augmented Reality) with he comfort of their home and order whatever fit them. Not only this, platforms like Snapchat, Instagram or Fcaebook among others, you can witness a plethora of filters to click images or make videos that has became the new obsession. There is massive amount of improvement left in this field. Try it today and be innovative because this is the upcoming popular social media trends that everyone will enjoy.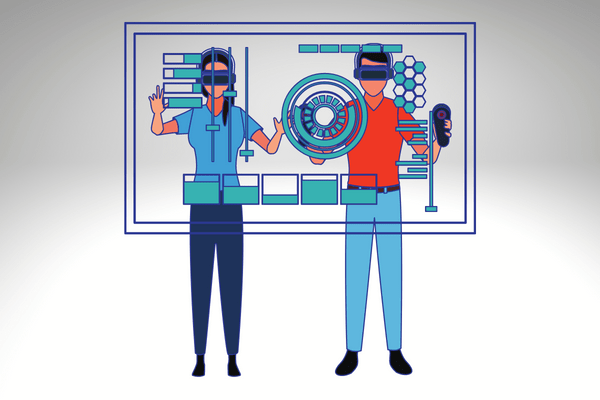 Make Social Media Your Online Store
Majorly contribution to the birth of this Social media trend, social e commerce is a gloden opportunity. Shopping is an activity that nearly everyone enjoys. But work from home has automated the function of online shopping. It saves time and lets you browse through a number of options without having to rush to a store. How refreshing!
Exactly! And making your social media into a store is the best thing you can. Even most of the social apps have in-built shopping solutions that lets you convert your account into a store. This also provides a plethora of rates that spikes customers' interest.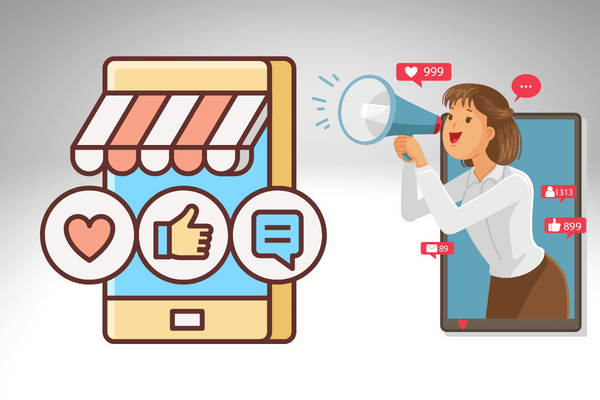 Grow Your Social Media Community
There is nothing stronger than a community. These communities give room for many opportunities and ideas to upgrade according to the customers. The customers feel close to each other, providing a space for interaction, resolving grievances,, carrynhg out discussions and much more. 
You can add this step prior to the launch of your brand. It will give you insights int what will fit for the customers.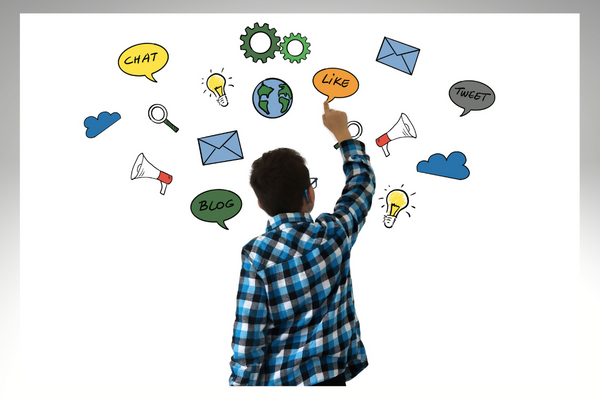 Video content continues to be the top social media trend in 2022. It is due to the high engagement and opportunity to show the best of your brand through verbal content. Gaining popularity over the years, brands also use patron option to give exclusive content its its users. That also spikes interest in knowing about the brand, celebrity, or influencer. This way you can gain a massive number of followers if executed correctly. 
Make sure to post engaging content by presenting crisp, concise and humorous content as nobody would prefer a boring video. You can use transitional videos, use collaborations among other options.
These are the hottest recent social media trends in 2022 that would definitely increase your brand value. Make sure to create, edit and schedule your posts. That way a consistency would be maintained and your customers will expect more from you. Find out the best times to post by viewing your insights, and track relevant keywords that will help your brand rank in searches. Respond to your customers in comments or direct messages and engage with them as much as you can. 
Found us helpful? Follow for more useful blogs to ease your teach confusion. Contact us below for upgrading your brand value through social media marketing solutions